Atlantis Crew Set to Face Heavy Workload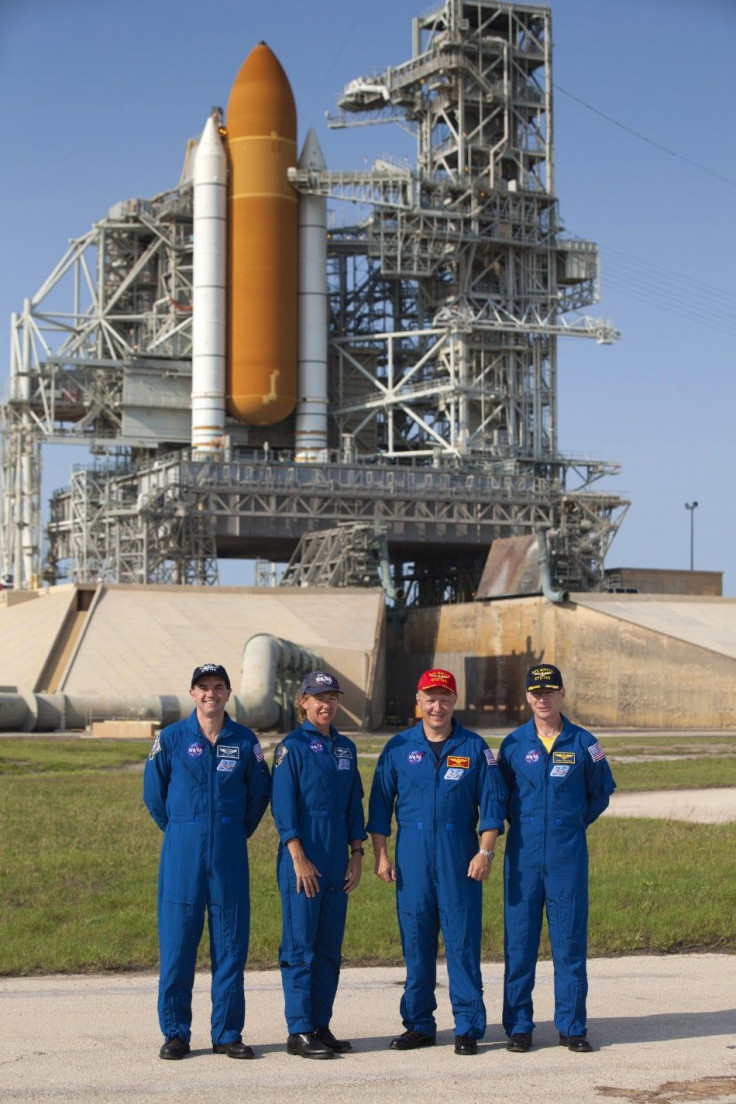 NASA space shuttle Atlantis is scheduled to blast off to the International Space Station at 11:26 am EDT on July 8, which will be the final flight in the 30-year shuttle program.
The Atlantis crew is expected to face heavy workload as only four astronauts are assigned to the last mission of NASA whereas it's usually a six or seven-person crew.
The four-member crew consists of: Commander Christopher Ferguson, Pilot Douglas Hurley and Mission Specialists Sandra Magnus and Rex Walheim. The astronauts are scheduled to arrive at Kennedy on July 4 for their final launch preparations.
During the STS-135 mission, Atlantis will deliver the Raffaello multi-purpose logistics module filled with supplies and spare parts to sustain space station operations after the shuttles are retired.
Atlantis will deliver a year's worth of food, clothing, science equipment and supplies to the station, a $100 billion project of 16 nations that circles 220 miles above Earth, according to Reuters.
We have a very busy, very eventful, packed mission we have to pull off before we can finish up on the runway and celebrate the 30-year history of the space shuttle. We're going to be business from launch to landing mission Commander Christopher Ferguson said Thursday, USA Today reported.
The minimal crew is a safety precaution as they have to be ready to take shelter on the station for months, in the event that something goes wrong with their ride. The smaller crew ensures the astronauts wouldn't run out of food or other supplies while they wait to be evacuated to Earth.
In case the shuttle is too damaged to attempt landing, the astronauts will wait at the space station to be picked up by the smaller Russian Soyuz spacecraft, which would be used to fly the Atlantis astronauts home.
NASA has had a second shuttle on standby, since the 2003 Columbia accident, for a rescue mission if needed. However, Atlantis is the 135th and last shuttle to fly, with no backup shuttle in waiting as shuttles Endeavour and Discovery are already being dismantled in preparation for their next role as museum exhibits.
The mission also will fly the Robotic Refueling Mission, an experiment designed to demonstrate and test the tools, technologies and techniques needed to robotically refuel satellites in space - even satellites not designed to be serviced.
The crew also will return an ammonia pump that recently failed on the station. Engineers want to understand why the pump failed and improve designs for future spacecraft.
The United States is ending the shuttle program to save its $4 billion annual operating costs and use it to develop spaceships that can travel beyond the station, such as to the moon, asteroids and eventually to Mars.
After the space shuttle ends, NASA will work with the Russian Space Agency to send astronauts into space through Russia's Soyuz space shuttles. Following that, NASA plans on helping launch privately run space shuttle programs.
© Copyright IBTimes 2023. All rights reserved.