'Attack On Titan' Season 4, Episodes 9, 10, 11, 12 Titles, Summaries, Release Date Out [Spoilers]
KEY POINTS
Eren and his comrades fight the enemies
Falco, Gabi and the others witness the horrors after the carnage
"Attack on Titan" Season 4 episodes air Sundays
The summaries and titles of the upcoming "Attack on Titan" Season 4 episodes are now available online. The new spoilers hint at the aftermath of the Eren and the other Survey Corps members' attack in Liberio.
Eren's Attack Titan startled the enemies by attacking one of the most important events in Liberio. The attack led to Willy Tybur's death and Lara Tybur (Willy's sister) fought back after transforming into the War Hammer Titan.
Twitter user Spytrue shared the spoilers for the new episodes. According to updates, there are no breaks in February.
"Attack on Titan" Season 4, Episode 9 Title And Summary
Episode 9 of the series is titled "Brave Volunteers." The installment revolves around feelings pain and regrets after the Liberio plaza massacre.
"Maybe there was another way... Feelings of regret and repentance, but what is lost can never be regained," the summary shared by Spytrue read. Episode 9 is scheduled to air on Feb. 7.
"Attack on Titan" Season 4, Episode 10 Title And Summary
The tenth episode is titled "A Sound Agreement."
"There were no allies in the outside world. So to survive, they had to destroy the enemy. Was it the right thing to do? No one knows for sure," the brief summary read.
Episode 10 is scheduled to broadcast on Feb. 14.
"Attack on Titan" Season 4, Episode 11 Title
The eleventh episode is called "Counterfeit" and it is scheduled to air on Feb. 21.
"Attack on Titan" Season 4, Episode 12 Title
Episode 12 of the series is titled "Guides" and it is slated to air on Feb. 28.
Fans in the U.S. can watch the episodes online on Crunchyroll, Funimation and Hulu.
The cast of "Attack on Titan," which is also called "Shingeki no Kyojin," includes Yuuki Kaji as Eren Jaeger, Yui Ishikawa as Mikasa Ackermann, Yoshimasa Hosoya as Reiner Braun, Takehito Koyasu as Zeke, Marina Inoue as Armin Arlelt, Natsuki Hanae as Falco Grice, Manami Numakura as Pieck, Ayane Sakura as Gabi Braun, Toshiki Masuda as Porco Galliard, Yumi Kawashima as Zofia, Ayumu Murase as Udo and Masaya Matsukaze as Colt Grice.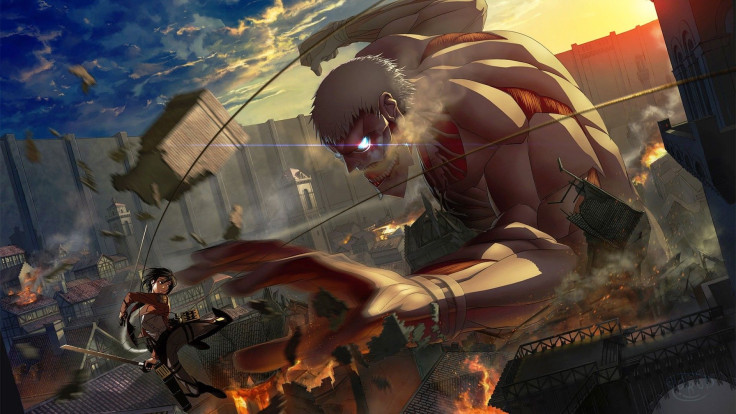 © Copyright IBTimes 2023. All rights reserved.