Attend The First Launch Of Elon Musk's SpaceX Falcon Heavy Rocket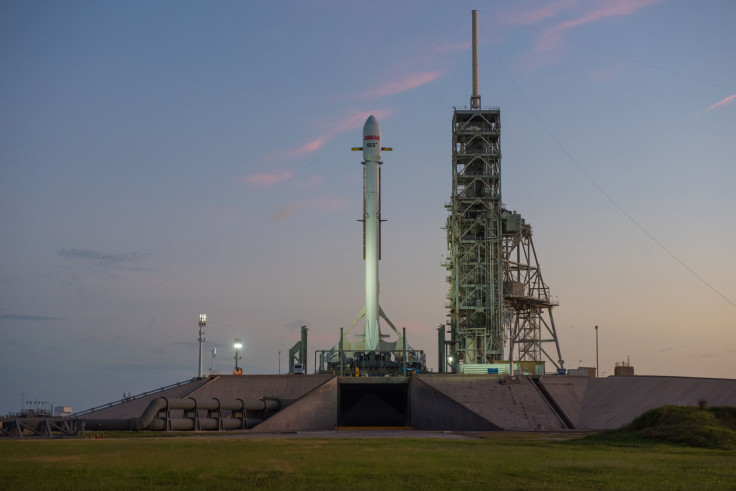 Elon Musk hasn't exactly kept it a secret that he plans to launch his Falcon Heavy rocket sometime this November. He announced in July that the massive rocket would have its first launch ever this year, though he gave no specific date.
Now NASA's Kennedy Space Center has an information page for those who wish to attend the inaugural launch and flight. However, there still is no date set. "The most powerful rocket this generation has ever seen, SpaceX's new Falcon Heavy rocket, launches no earlier than this November. Kennedy Space Center's historic launch pad 39A has not supported this much thrust since the last Saturn V rocket nearly 45 years ago," the page reads.
The launch pad was modified recently to handle the currently Falcon 9 launches and eventually the Falcon Heavy. The rocket can launch more than double the payload that the second most powerful rocket in the world can, making it the largest most capable rocket on Earth currently.
This flight animation of the rocket shows what a launch would look like that was published on SpaceX's YouTube channel in January. It shows the entire launch process as well as the recovery of the first stages of the rockets it uses.
In September SpaceX posted a video on Instagram showing the Falcon Heavy undergoing testing for the anticipated launch. That video showed the three Falcon 9 rockets, made of 27 Merlin engines firing.
The testing must have gone well for the anticipated launch date to be within the next month and a half or so. NASA's KSC website says, "Currently, this launch is targeted for no earlier than (NET) November 2017, with a date and time TBD."
On the day of the launch, visitors to the center will be able to view the launch. Traditionally visitors can either view the launch from the complex itself or they can buy an additional ticket to get closer to the launch pad. Viewing opportunities are dependent on the launch time and must be approved by both NASA as well as the United States Air Force. SpaceX is trying to land all three first stages from the rocket, two at the Cape Canaveral Air Force Station and one on the drone ship "Of Course I Still Love You" which will be in the Atlantic Ocean.
The page says it will be updated when the details of the launch are released, so if you're interested in attending, be sure to keep an eye on this page.
The next launch of a regular SpaceX Falcon 9 rocket is scheduled for Oct. 30 and the rocket will launch a Koreasat 5A communications satellite.
© Copyright IBTimes 2023. All rights reserved.
FOLLOW MORE IBT NEWS ON THE BELOW CHANNELS