Australia Spending Cuts To Kill 18-Year-Old Program That Tackled Country's Garment Sweatshop Problem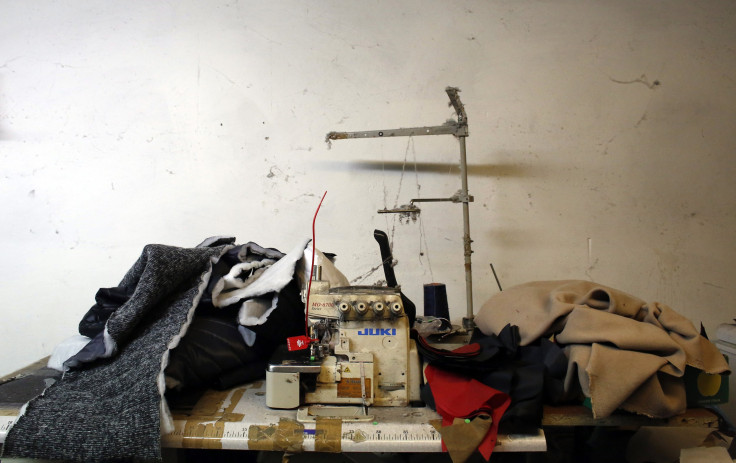 Who knew Australia had a garment sweatshop problem?
Answer: A lot more people now that the government recently announced its spending cuts amid a projected AUD$47 billion ($43 billion) budget shortfall this year will eliminate an 18-year-old program that accredits local manufacturers of textile, garment and footwear products.
Ethical Clothing Australia (ECA), a joint initiative among industry groups, companies and unions, has been the main nongovernmental program for rooting out abuses to the supply and production chain of the garment industry, which employs about 50,000 people. Since 1996, the ECA has accredited participating manufacturers and provided labels to inform buyers that the product was ethically sourced. Australia's clothing and textile industry generated about $9.1 billion in annual revenue and paid $1.6 billion in wages in 2012, according to the Australian Bureau of Statistics.
"While the closure or downsizing of many large companies creates the impression that much clothing production is moving off-shore, a sizeable industry slips under the radar here in Australia, hidden and largely unregulated, in small sweatshop factories and private homes," Australia's Textile, Clothing and Footwear Union says on its website.
Now the ECA is losing its $925,000 annual budget as part of the right-leaning Liberal Party-led government's efforts to cut spending, effectively putting an end to the program. The government has warned there would be unpopular cuts as the country faces a stronger Aussie dollar and sluggish investment in its important mining sector.
"ECA's accreditation program is internationally recognized as a best practice in an industry in which exploitation is endemic," Simon McCrae, ECA national manager, said when the cut to ECA funding was announced in March.
Programs like ECA are crucial for manufacturers in fully developed and stable economies when they're competing against products made more cheaply abroad -- and against the rosy notion of global trade liberalization, where consumers get goods at lower prices while poor workers in developing nations theoretically get a shot at upward economic mobility.
Tariff eliminations, too, have put intense pressure on Australian clothing manufacturers and U.S. seafood processors, for example, to compete with the products made in countries with less regulation and enforcement. Meanwhile, in poorer countries exploitation is rife amid lax workplace-safety standards, weak enforcement agencies and a culture of bribery. All of these factors can lead to problems in developed countries as companies there find ways to reduce expenses to compete with the flood of cheap imports.
The union says that since import tariffs began falling in 1992, Australian garment and textile manufacturers have increased their dependence on homeworkers and subcontractors who run sketchy workshops and pay employees less than the legal Australian minimum wage of $14.15 an hour. What trade liberalization has done, says the group, is push many nefarious labor violations into the shadows of the cities like Maidstone, Footscray or Springvale, where in 2010 the union exposed numerous violations, such as paying workers as little as $2 an hour, locking them in workplaces with no fire exits, and threatening them with physical harm for speaking out.
The country's Employment Department is also reviewing reforms to the labor law implemented in 2012 under the previous Labor Party-led administration of Premiere Julia Gillard that boosted protections for homeworkers, who are more susceptible to being ripped off by garment industry subcontractors.
That review will be released July 1. Any changes will likely be considered more business-friendly by the economically liberal government, thus angering labor rights advocates who say the reforms protected homeworkers, many of whom are first-generation South Asian immigrants who are more vulnerable and unaware of their rights as legal residents or citizens.
© Copyright IBTimes 2023. All rights reserved.
FOLLOW MORE IBT NEWS ON THE BELOW CHANNELS