Australia Wants Japan To Build New Submarine Fleet, European Defense Contractors Demand Fair Process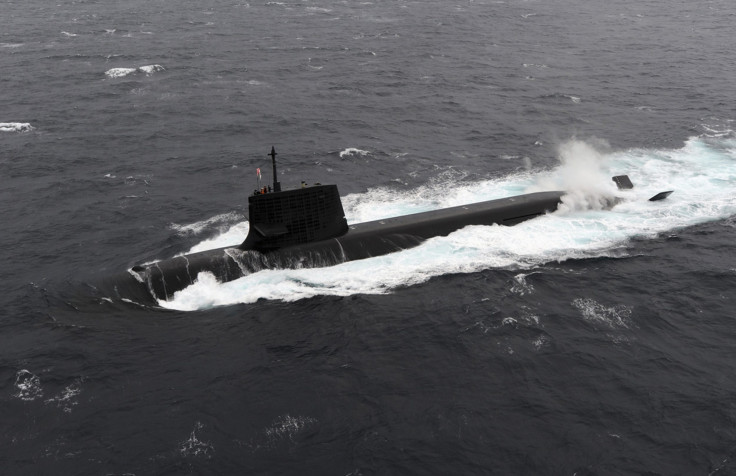 Australia wants Japan to help it develop a new fleet of submarines. Australian Defense Minister Kevin Andrews asked his Japanese counterpart Wednesday to join the $20 billion project in a 15-minute phone call that took place at the request of Australia, according to the Japan Times.
Australian Prime Minister Tony Abbott said in February he would team with either Japan, France or Germany to jointly develop new submarines for Australia. Abbott had previously expressed strong interest in Japan's Soryu-class submarines. The Australian government hopes to receive designs for the new submarines, including where and how they will be constructed and at what cost, by the end of the year, according to the Sydney Morning Herald.
Retired Vice Admiral Yoji Koda of Japan urged Japanese leaders in March to help Australia develop and maintain its submarine capability. "At least some boats should be built in this country," said Koda, who is close to Japan's defense establishment, according to Reuters.
If Japan supplied a version of its Soryu submarines, it would largely be seen as an important diplomatic move for relations between Australia, the United States and Japan. Japan, however, has allegedly been reluctant to work with the Australian government on the submarine project because it would require sharing sensitive military technology. Some Japanese officials also don't want to compete for the project against European companies, but would instead prefer that the Australian government simply award the contract to Japan.
Germany's ThyssenKrupp Marine Systems (TKMS) and France's state-controlled naval contractor DCNS have both expressed interest in the submarine project. They have said they would build in Australia.
"We've got all of the data descriptions which tell us what we need to do and they've sent us, through classified channels, the functional performance specifications ... It literally is happening as we speak," Philip Stanford, the chief executive of TKMS Australia, told Reuters in March of his bid to win the contract.
Australia's fleet of 12 Collins submarines were declared noisy and vulnerable to attack in a widely publicized high-level report nearly two decades ago. The report concluded that the combat system was so bad it should be retired.
© Copyright IBTimes 2023. All rights reserved.
FOLLOW MORE IBT NEWS ON THE BELOW CHANNELS