Australian Prime Minister Tony Abbott Says Opposition Caused 'Holocaust Of Jobs'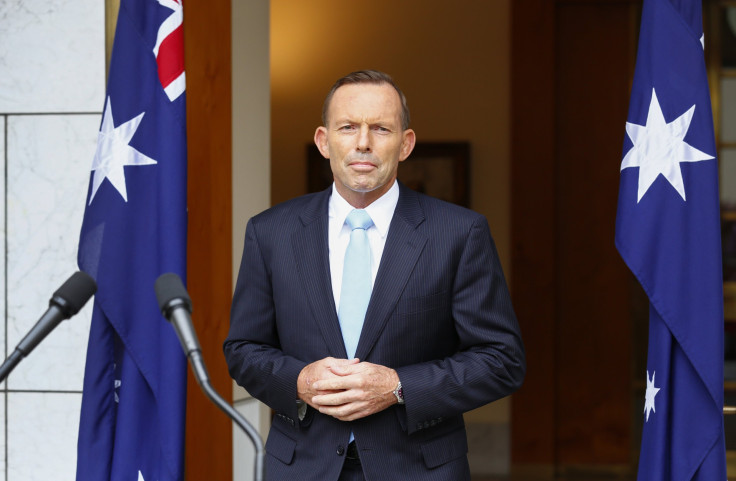 Australian Prime Minister Tony Abbott caused outrage when he referred to rising unemployment in the defense sector as a "holocaust of jobs," media reports said. He was responding to a question in parliament Thursday about rising unemployment figures in the country.
The opposition had asked about a surge in defense unemployment and Australia's likely plans to buy submarines from abroad, instead of commissioning them at home.
In response, Abbot told parliament: "Under members opposite defense jobs in this country declined by 10 per cent. There was a holocaust of jobs in defense industries under members opposite."
Abbott subsequently apologized and withdrew the comment, replacing the word "holocaust" with "decimation."
"I shouldn't have used it, I did withdraw it and I do apologize," he said, according to The Australian.
Unemployment in Australia has grown in recent months, climbing to 6.3 percent in January -- marking a 12-year high -- as over 28,000 positions were ended, according to the Australian Bureau of Labor Statistics. The country had, however, added nearly 100,000 jobs in the three preceding months.
JP Morgan economist Tom Kennedy told News.com.au that the latest figures were "shocking."
"It really does suggest that the Australian labor market is still softening and that's a trend we think will continue over the next few months, pushing the unemployment rate towards 6.5 per cent and maybe a little bit higher," he said.
However, Employment Minister Eric Abetz defended the figures, saying the labor force had yet to feel the impact of the Abbott government's repeal of the carbon and mining tax last July.
"Will they work magic overnight? No," the minister said. "But what it does is create confidence in manufacturers ... and hopefully growing jobs in a whole range of areas as seen in the agricultural sector."
© Copyright IBTimes 2023. All rights reserved.
FOLLOW MORE IBT NEWS ON THE BELOW CHANNELS