Avoiding MH370 Mistake: How Blockchain Technology Can Help Save Data In Future
The tragedy of the missing MH370 plane is something that people across the globe are familiar with. One reason why this remains an unsolved mystery is that there is no data available about what exactly happened. All the data was stored on the plane in what is commonly referred to as the black box. Now, one company in Singapore is attempting to find a solution to this problem and make sure the same issue doesn't arise again.
One obvious solution to the problem of missing data is that information can be transmitted to the ground, where there can be a backup. However, pilots are against this move. According to a report by Blockmanity, Singapore-based company BlocBox has found a solution that may serve the interests of the aviation industry and be acceptable to the pilots.
Blockchain technology can be used to encrypt the data, and this data can be transmitted and stored in a predetermined location using satellites. The exiting equipment that is used on planes to record the data can continue to be used. There won't be any need for manual intervention to interpret the data as well. There will be a computer algorithm that will detect problems, such as increased stress levels of the pilots and the other crew members, by transcribing the voice recordings. Then, an alert can be sent to the relevant people immediately if a problem is detected.
CEO of BlocBox Kenny Koh feels that blockchain technology and data analytics can bring about a "paradigm shift" in the transportation industry. Koh added that the use of such technologies can be "truly revolutionary."
The use of new technologies can certainly help in getting enough information about tragedies to make sure that they don't happen again. Currently, if a plane like the MH370 crashes in the ocean, all the data drowns along with the plane with little hope of recovering any information.
According to Fox News, five pieces of debris that are believed to be of the MH370 have been handed over to the authorities recently. The families and relatives of the people who were on that plane have requested the officials to resume the search.
Flight MH370 was on its way from Kuala Lumpur to Beijing on March 8, 2014. There were 239 people onboard. According to a report by The Telegraph, the five pieces of debris of a plane were found by villagers in Madagascar. The Malaysian government is ready to begin the search once more if there are any credible leads.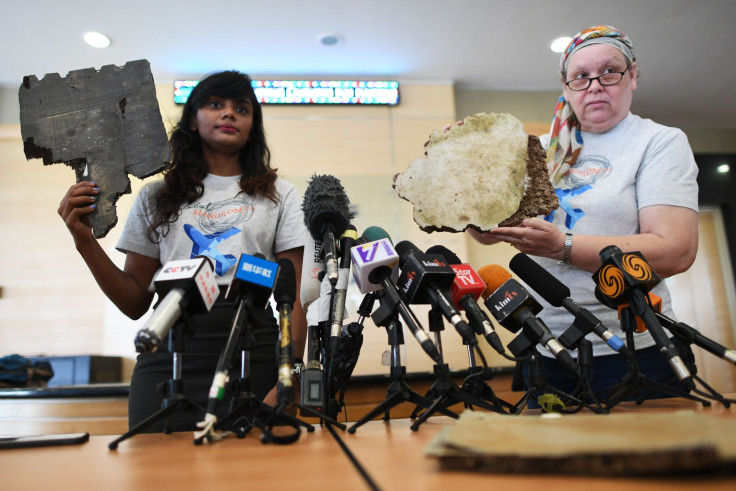 © Copyright IBTimes 2023. All rights reserved.