'Back To The Future' Star Christopher Lloyd Says He'd 'Love' To Play Doc Brown If Another Sequel Gets Made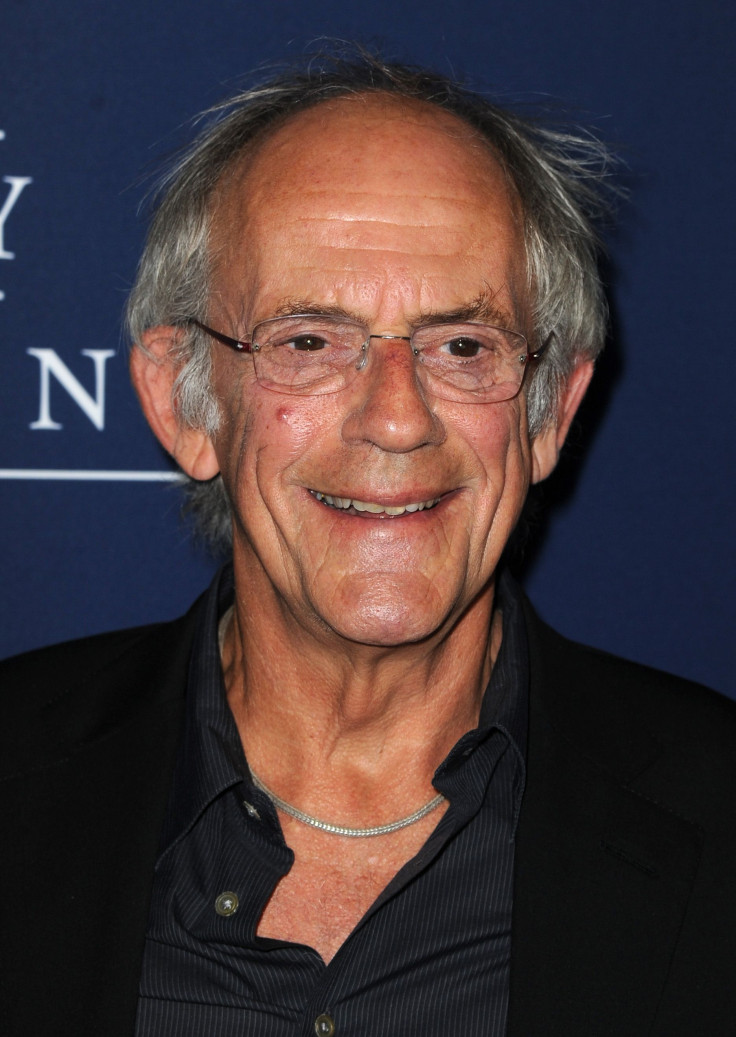 Great Scott! As "Back to the Future" fans around the world celebrate "Back to the Future Day," Christopher Lloyd a.k.a. the man who played the iconic character Doc Brown in the films, said he'd love to resume his role as the scientist if "Back to the Future 4" is ever made.
In an interview with Entertainment Weekly, Lloyd said he would "love" to play Doc Brown again if another sequel ever happened. However, he pointed out that another sequel is unlikely as director Robert Zemeckis and writer Bob Gale wrapped up the franchise with the third film.
"It would have to be really, really innovative and match the quality of the first films, and that's a tough thing to do," the 76-year-old said. "Usually sequels don't measure up to the quality of the original. It'd be tough at this point. "
In an interview with the Telegraph in July, Zemeckis said another sequel to the films can't happen until him and Gale are dead. He's convinced then someone will try it unless their "estates can stop it."
"I mean, to me, that's outrageous. Especially since it's a good movie. It's like saying 'Let's remake 'Citizen Kane.' Who are we going to get to play Kane?' What folly, what insanity is that? Why would anyone do that?" Zemeckis said.
Despite there being no plans for another sequel right now, a "Back to the Future" reunion happened between Brown and Marty McFly (Michael J. Fox) on a Toyota commercial for the Toyota Mirai. The commercial picked up on the idea Doc Brown had for his DeLorean time machine by turning trash into energy for a car.
Watch the full "Back to the Future" Toyota advertisement below:
Oct. 21, 2015 is "Back to the Future Day" because this is the date that Brown and Marty traveled to in 1989's "Back to the Future 2" to correct mistakes made by Marty's future children. The film went on to predict future items like virtual reality, video conferencing, 3D movies and finger print technology.
In an interview with CNN, Lloyd said the "Back to the Future" films still have a lot of charm and still resonate with new viewers. He says a lot of that has to do with the appeal of time travel , which is something that everyone can related to.
"The audience keeps growing exponentially," he said. "I think there's a lot of future in it."
Would you like to see another "Back to the Future" made? Sound-off in the comments section below.
© Copyright IBTimes 2023. All rights reserved.