Back To India: Desis Ditch Silicon Valley For Chance To Build Next Yelp, Amazon Or Spotify (And For Butter Garlic Naan)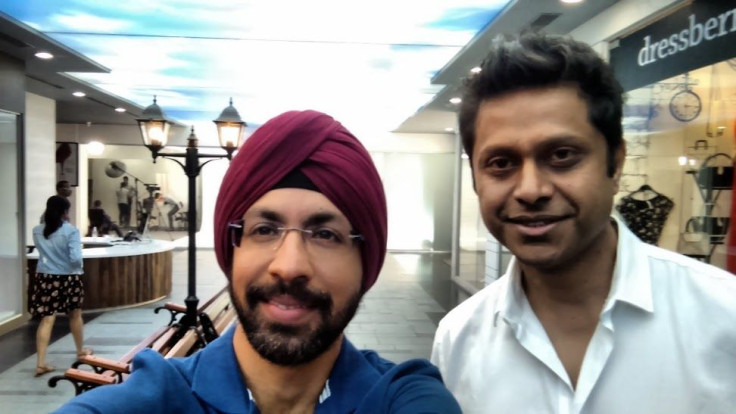 BANGALORE, India -- Tanmay Saksena missed terribly the butter garlic naan and mutton kabobs served in his hometown of Lucknow, India. The non-veg fare in the Indian restaurants of California's Silicon Valley didn't cut it. He had been away for nearly nine years, first earning an MBA at Stanford and then building a tech career, most recently working on social games -- launching "Pirates of the Caribbean: Isles of War" on Facebook, for example -- at Disney Corp.
Then in mid-November, on a phone call with Deepinder Goyal, founder of Zomato, India's Yelp, Saksena found a chance to marry his love of north Indian food with his passion for tech entrepreneurship. A little more than a month later he returned to the Asian subcontinent and took a job as Zomato's head of online ordering in Gurgaon, near New Delhi.
"A lot of the folks who went from India to Silicon Valley drank the Kool-Aid and had the full experience and are basically looking for change," Saksena told International Business Times in a phone interview.
India, once the go-to destination for U.S. companies looking to outsource tech's version of grunt work -- quality-testing new apps designed elsewhere, for example -- is increasingly becoming a source of innovation in its own right. And the prospect of building new products or services is drawing many Indians back home from Silicon Valley, where they founded an astonishing 13.4 percent of startups, one study says.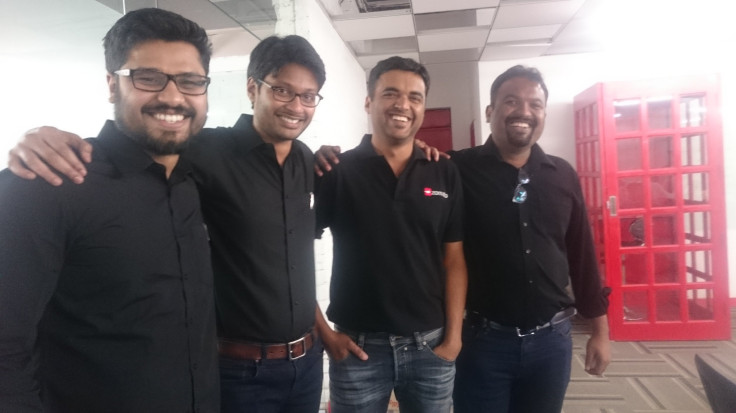 India's woeful physical infrastructure still gives pause to some, but "I think it's this creation of stuff that's very attractive," Saksena said. The India of nine or 10 years ago, or even five years ago, was very different, he said. While outsourcers like Wipro, Infosys and TCS still dominate, there is a new breed of startups looking for talent who can lead innovation. "The equation has shifted," Saksena said. "The moment you get a sense that you're creating world-class products that will be used by folks all over the world, the nature of the proposition changes."
Reverse Diaspora
For years, Silicon Valley has recruited skilled tech workers from India. But now, the opposite trend is taking place as increasingly companies like Flipkart, Zomato, Ola Cabs, Snapdeal and others find they must turn to Indians living in the U.S., from the Bay Area to Seattle, for the skills they need.
In the last six to 12 months, between 120 and 150 high-profile executives have returned, wooed by Indian startups for their Valley knowhow, reckons Anshuman Das, managing partner at Longhouse Consulting, an executive search firm in Bangalore.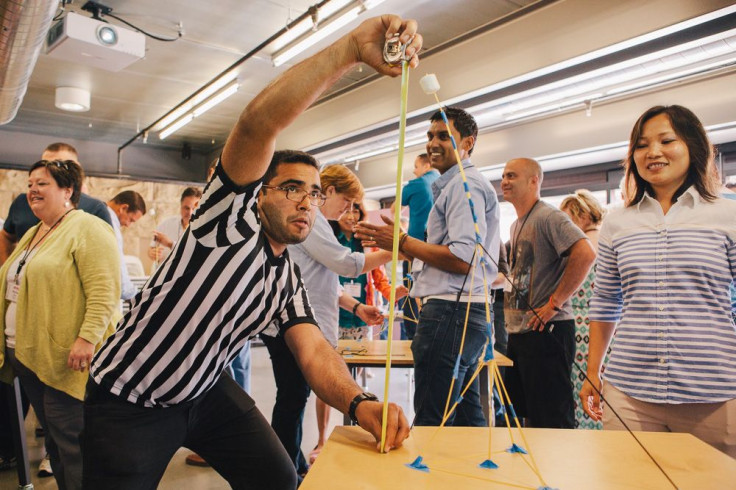 For some Indian expats, the pitch is attractive: salaries of 10 million rupees to 12.5 million rupees in India (about $150,000 to $200,000), plus multiples of that in stock options. They are exchanging California lifestyles and modern schools for their children for chaotic traffic jams, bureaucracy and a "general lack of civic sense," as Saksena pointed out. But in addition to receiving what in India are considered princely salaries, they are getting back their authentic spicy Indian cuisine, the chance to be close to home, and the embrace of family and friends left behind years ago.
"My dad said he wasn't going to get any sleep until I told him what I'd decided," recalled former Amazon exec Dipika Kapadia, about a day in March when she called her parents in Mumbai about a job in India that had come through a recruiting agency. She decided she would "just go with my instinct" and move.
In May, she started as vice president of product management at Myntra, Flipkart's fashion unit, in Bangalore, after 18 years in the U.S., where she earned her master's degree in business administration from Texas Christian University and for eight of the last nine years worked at Amazon.com Inc.
She misses cruising in her BMW sedan on long drives on empty stretches around the Pacific Northwest, and the "sense of freedom and openness" it gave her. She gave that car to a friend, and now uses Uber to commute the two miles from home to Myntra's office. She will miss too her elder sister, who is in the San Francisco Bay Area, but now can easily visit her brother and parents in Mumbai.
Kapadia was a principal product manager at Amazon, before she took a break last year to help a close friend improve MagicFlix, a startup curating videos for children.
A South Asian Silicon Valley?
Ashish Goel, 32, who became Zomato's head of design in May, credits his three-and-a-half years at Stanford, first for his master's in design, and then as a teaching fellow at the Hasso Plattner Institute of Design, for giving him skills he can now apply in India.
Working on MOOCs (massively open online courses), he helped develop an innovation that uses smartphones and audio to teach people design. "Understanding craftsmanship" holds the key to a product's success, he said in a phone interview. Even if it is simply selecting an icon for a small function "you must do it with love, pay attention to detail, but that's what a lot of people ignore," he said.
That's the kind of thinking that India's expats are now bringing from Silicon Valley to the country's startups. Kapadia at Myntra is tasked with improving the company's supply chain. If a smartphone app can put fashion in the hands of every consumer, it can also make the supply chain more efficient and transparent for Myntra and its vendors, Kapadia says.
Still, the country has a long way to go before it can truly present itself as the Silicon Valley of South Asia. Many of these startups won't make it, and India must still prove it can be a center for innovation, not just outsourcing. "When you look at top-level user experience, user-interface design, I don't think in India we have ever come even anywhere close to what an iPhone is today," said Anshuman Das, managing partner at Bangalore executive search firm Longhouse Consulting.
"People with that kind of experience, with products, highly scalable architecture, design, data scientists, these are some of the real pain points for the Indian startups and that is what is forcing them to say, 'OK, let's go and get folks from the valley."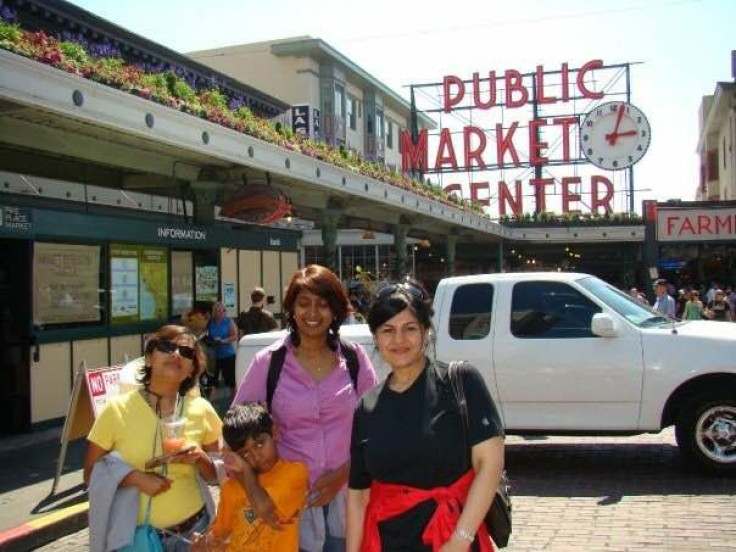 In the last two years, backed by unprecedented venture capital -- private equity investment in India rose 28 percent to $15.2 billion in 2014 over the previous year, Bain and Co. estimates -- the need for product talent among Indian startups has outstripped the supply. Flipkart has made one of the most high-profile hires among the startups, naming Punit Soni, former VP of product management at Motorola Mobility under Google, as its chief products officer.
Soni went to the U.S. in 1998 for a master's in electrical engineering at University of Wyoming, and stayed on. He earned a Wharton MBA in 2007 and joined Google the same year. Over the next eight-plus years, he rose to become head of "all things software at Motorola Mobility" under Google, as he puts it in his LinkedIn profile. He was based in the Bay Area.
High-Profile Hires
In the months to come, Das expects these high-profile hires will help lure the next level of talent to India. Zomato's Saksena has already posted one requirement on his LinkedIn profile: "Looking for VP Global Growth (based out of Gurgaon, India)."
Das said he will be recruiting in the U.S. this summer. "We are trying to tap the hottest valley Internet companies."
He expects that of the 500 or so candidates his firm is in touch with, between 50 and 70 recruits will eventually join some of his clients. That is one recruitment firm, and overall "my view is that our emerging Indian ecosystem should be moving roughly about 500 to 700 folks from the valley at various levels," he said.
"Doing stuff at Ola," says Rushil Goel in his LinkedIn profile. He started this year as director of strategy at ANI Technologies, which operates India's largest ride-sharing network Ola Cabs. Goel until recently was a San Francisco consultant for the Boston Consulting Group. He is now the pointman running a couple of "very confidential" projects at ANI Technologies, reporting directly to its founder, Bhavish Aggarwal, Das said.
Other names that Longhouse has tracked include Peeyush Ranjan -- from Google to Flipkart as senior vice president of engineering; Namita Gupta -- from Facebook to Zomato as chief product officer; Niket Desai -- from Motorola Mobility to Flipkart as chief of staff; and Gaurav Gupta -- from ScaleArc to Snapdeal as vice president of engineering.
Not all the factors influencing the decision to move are purely professional. Some, like wanting to be closer to family and friends back home, play a strong role. Others, such as visa concerns, can also be frustrations that a relocation could address. For Zomato's Saksena and his wife, Priyanka Mehan, both factors played in. Mehan is a full-time mom to the couple's 3-year-old toddler and was in the U.S. on an H-4 visa, which didn't allow her to work.
At Bangalore's Practo Technologies, which connects people with doctors via a smartphone app, 28-year-old chief executive N.D. Shashank said: "We believe that we can make the best use of both worlds -- there is a lot talent that we are developing here, but there is experience that we can leverage from there."
Saksena echos that sentiment, carefully separating out the noise about startups in India from the reality of Silicon Valley being generations ahead. "I wouldn't want to suddenly put India in the same league," he said. On the other hand, "India is off to a good start now," with some early bets maturing and playing out -- like InMobi, Zomato, and Flipkart.
"Some of my very close friends," he said, "are part of this change."
FOR FREE to continue reading
✔️ Unlock the full content of International Business Times UK for free
offer available for a limited time only
✔️ Easily manage your Newsletters subscriptions and save your favourite articles
✔️ No payment method required
Already have an account? Log in
© Copyright IBTimes 2023. All rights reserved.