Baidu's Face Detection AI Will Help China Identify People Without Masks
KEY POINTS
Baidu has designed many face-detection AI models
The company claims that its AI will have a detection accuracy of 96.5%
It has also made virus genome sequencing software open-source
China is gradually coming back to normalcy despite the looming scare of the deadly Coronavirus/Covid-19. Now, the country's tech companies are working harder to control the spread of the virus.
Baidu, the country's largest search engine, is leading the effort to combat the virus, using its face recognition artificial intelligence (AI). The company has open-sourced the software and is working on assessing if users are wearing masks or not using the software.
The country has declared wearing masks mandatory in many areas since the infection can be transmitted through close contact with an infected person through cough, sneeze or respiratory droplets. The Chinese government has instructed citizens to wear masks in all public places, including parks, malls and even restaurants.
However, it's one thing to make such a rule and enforcing it is another thing altogether, especially with a population as large as China's. This is where Baidu wants to assist the Chinese government.
The company, which has in the past supplied face recognition software to the Chinese government, claims that its software can detect who is wearing masks and who is not, even among large crowds. The AI-model has been trained on around 100,000 images and the company claims that it can predict who is wearing masks and who isn't with a pinpoint accuracy of 96.5 percent.
The Chinese government is struggling to control the spread of the virus despite many harsh measures including limiting people to their houses in many areas. However, it has allowed many factories and businesses to resume work, post the end of the Lunar New Year holiday. The risk of the spread of the virus stills remains high and masks may be an effective way of curbing it.
But, multiple reports of a shortage of masks have surfaced. This has forced people to reuse masks, increasing the risk of them getting infected. In fact, people can actually get cured and re-infected with the virus, which raises questions whether such public health measures will actually be helpful.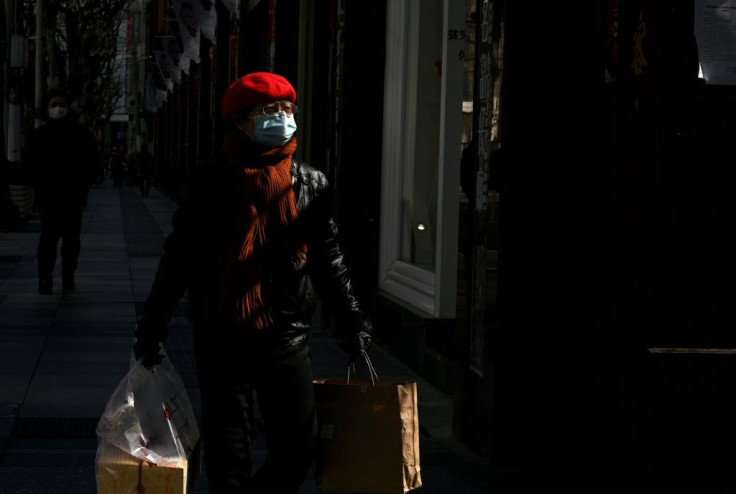 © Copyright IBTimes 2023. All rights reserved.