'Baking Spirits Bright' Lifetime Movie Premiere: Cast, Trailer, Synopsis
The Lifetime Christmas Movies continue with the premiere of "Baking Spirits Bright," starring Reka Sharma and Dion Johnstone, on Sunday night.
Fans may recognize Sharma, who previously held roles in the Lifetime movies "To Have And To Hold" and "Her Dark Past," but is likely most recognized for her work as Commander Landry on "Star Trek: Discovery." Johnstone, however, is likely to be new to viewers, with his most notable credits to date being ones in the Hallmark Movies and Mysteries film "A Family Christmas Gift" and the roles of Craig Brooks on "Star Falls" and Erik Whitley on "Sweet Magnolias."
The cast is rounded out by other talents who have also made names for themselves both on and off Lifetime, including Aadila Dosani ("A Sugar & Spice Holiday"), Praneet Akilla ("Nancy Drew"), Manoj Sood ("Poisoned Love: The Stacy Castor Story") and Nimet Kanji ("Coyote Creek Christmas").
So what will happen when these stars team up? Let's find out.
"Mira Varma (Sharma) takes pride in her family's business of making fruitcakes, despite the decline in its popularity of once being America's most-gifted holiday confection," a synopsis reads.
Mira is tested however when she learns that her parents are starting to lose faith—and think an outsider will help them as they try to reclaim their former glory.
"When Mira's parents decide to hire Brady Phillips (Johnstone) and his high-powered marketing company to boost sales for the holidays, Mira must fight to hold onto the heart of the company she loves so much," the synopsis concludes.
"Baking Spirits Bright" airs Sunday at 8 p.m. EST on Lifetime.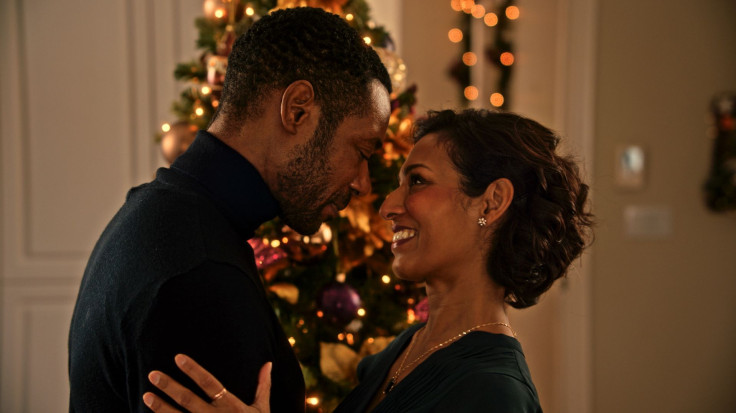 © Copyright IBTimes 2023. All rights reserved.