Bali Nine: Leaders Chan And Sukumaran Executed, But Indonesia Spares Veloso In Last-Minute Reprieve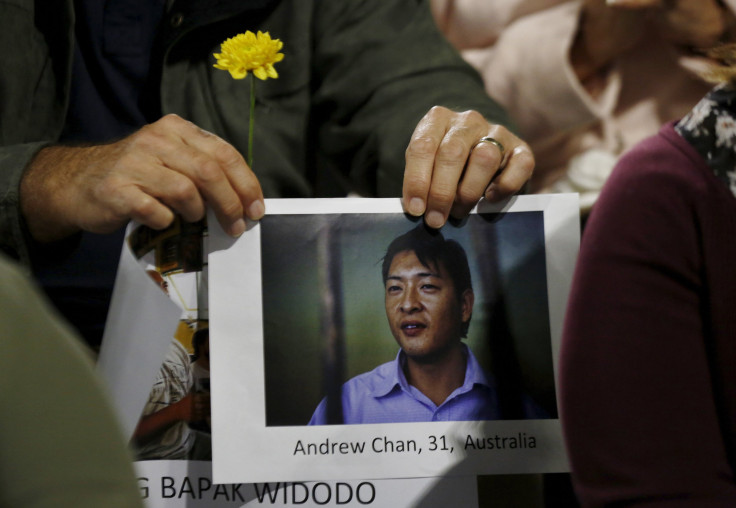 Two Australian men charged with leading the drug trafficking ring known as the Bali Nine were executed by firing squad shortly after midnight Wednesday in Indonesia, local media reported. One woman who had also been slated for execution was granted a temporary reprieve at the last minute.
"We've carried out the executions," an official in the Indonesian attorney general's office told the Jakarta Post, speaking on condition of anonymity. Six other prisoners on death row for drug charges were also executed Wednesday.
The executions of the two Australians, Myuran Sukumaran and Andrew Chan, were quickly met with condemnation from Australian government officials.
"I'm obviously deeply disturbed at some of the aspects of how this has been handled," Julie Bishop, Australia's foreign minister, said Tuesday, as the executions became imminent. She had said earlier that there would be diplomatic consequences if Indonesia went forward with the executions, for which it had given 72 hours' notice Saturday, in keeping with its law. Australia could potentially recall its ambassador to Indonesia, Australian media
reported
.
The temporary stay of execution for the woman, a Filipina named Mary Jane Veloso, was granted after the Philippine government wrote to Indonesia's attorney general, asking that her execution be suspended because a woman who reportedly recruited Veloso to carry drugs surrendered to authorities in the Philippines, the Guardian reported.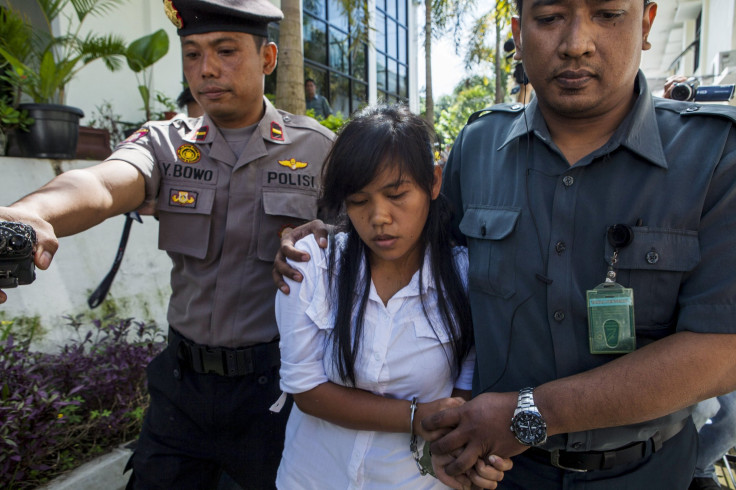 Chan and Sukumaran were sentenced to death in 2006 as the leaders of the Bali Nine after the group was arrested in 2005 for trying to smuggle 18 pounds of heroin out of Indonesia and into Australia. Seven other members of the so-called Bali Nine are serving prison terms ranging from 20 years to life. Of those, only one is Indonesian; the others are French, Nigerian and Brazilian.
The European Union, along with the Australian and French governments, had issued a last-minute appeal Tuesday asking Indonesian President Joko Widodo to halt the executions, saying they would do little to deter drug trafficking or "achieve anything," the Guardian reported.
Veloso, whose execution was stayed, handwrote a letter to Widodo in April, begging not to be executed. "As a mother, I have two children who are still small and need the love of a mother very much whom they love in return," she wrote. It was unclear if Veloso will remain in prison or if she will be freed.
© Copyright IBTimes 2023. All rights reserved.
FOLLOW MORE IBT NEWS ON THE BELOW CHANNELS