Bank Of America CEO Seeks Meeting With Attorney General To Break Logjam Over Multibillion Mortgage Settlement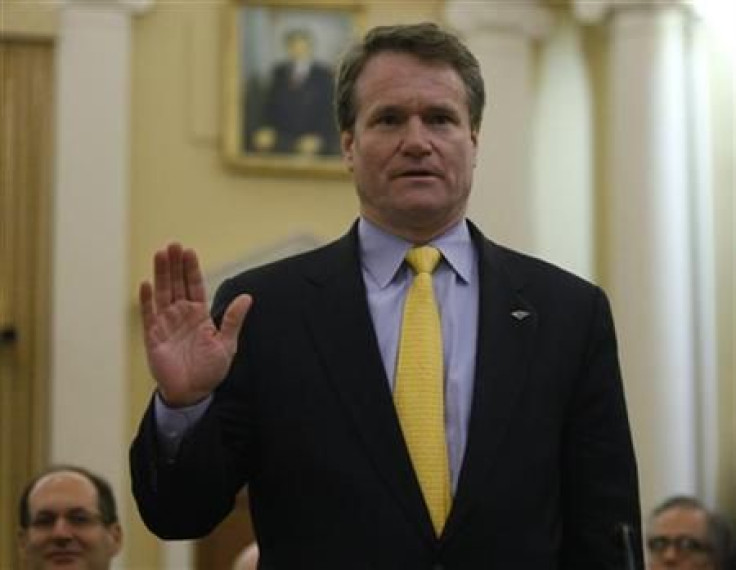 Bank of America Corp. (NYSE:BAC) CEO Brian Moynihan has reached out to the U.S. Justice Department and asked for a meeting with Attorney General Eric Holder to discuss a possible multibillion-dollar settlement over the bank's dealings in bad mortgages before and during the recent financial crisis, according to Reuters Friday, which cited people familiar with the negotiations.
The Justice Department hasn't yet responded to Bank of America's request for a meeting with Holder, Reuters said.
Several of the country's top banks have paid out billions of dollars in fines and restitution following allegations of malfeasance in their mortgage operations ahead of the financial crisis.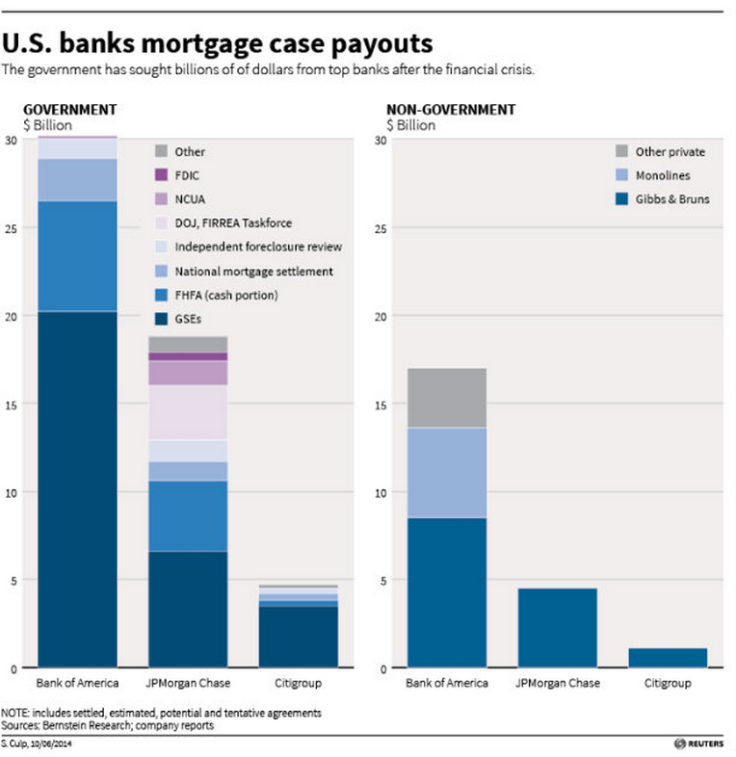 Reuters said that talks between the two parties have stalled, with the two not meeting in more than a week.
Several reports over the last week say talks broke down when the two sides couldn't reach agreement on a price for the settlement, with the DOJ seeking up to $17 billion and Bank of America offering no more than $12 billion to close the deal.
Bank of America spokesman Lawrence Grayson and Justice Department spokeswoman Dena Iverson declined to give Reuters comment.
Reuters noted that Moynihan may be taking close note of how Jamie Dimon, CEO of JPMorgan Chase & Co. (NYSE:JPM), handled its own negotiations with the DOJ last year. Dimon went to Washington in September for discussions with Holder, and by November, the two had a struck a deal for JPMorgan to settle its mortgage securities case for $13 billion.
© Copyright IBTimes 2023. All rights reserved.
FOLLOW MORE IBT NEWS ON THE BELOW CHANNELS