Barack Obama Shares 2021 Summer Playlist: Rihanna, Drake, Jay-Z, Migos And More
KEY POINTS
Barack Obama's latest summer playlist features both popular and lesser-known artists
Twitters users had mixed opinions about the former president's choices
Obama also shared his 2021 summer reading list on Twitter
Barack Obama has made it an annual tradition to drop his summer playlist, and this year is no different.
On Saturday, the former president took to Twitter to share his 2021 playlist, which features a diverse mix of artists and music.
"With so many folks getting together with family and friends, there's a lot to celebrate this summer," he tweeted. "Here's a playlist of songs I've been listening to lately—it's a mix of old and new, household names and emerging artists, and a whole lot in between."
For this year, Obama chose Louis Armstrong's "A Kiss to Build a Dream On," Bob Marley's "Exodus," Migos' "Straightenin," Joni Mitchell's "Coyote," The Rolling Stones' "Tumbling Dice" and Drake and Lil Baby's "Wants and Needs."
Bob Dylan's "I'll Be Your Baby Tonight," Stevie Wonder's "If You Really Love Me" and Jazmine Sullivan's "Pick Up Your Feelings" also made Obama's playlist this year, along with Brandi Carlile's "Speak Your Mind" from his and wife Michelle Obama's Netflix series "We the People."
The former president has been a longtime fan of Jay-Z's, so it's no surprise that the rapper's "Allure" is on the list. Rihanna was also featured on the list once more this year with "Desperado."
Obama's list also featured some lesser-known artists like Nezi, Masked Wolf and Brother Sundance.
Check out Obama's complete 2021 summer playlist below.
Obama's post received mixed responses from the netizens. Some were happy with his selection, while others suggested their own picks for songs to listen to this summer.
"Obama, i love you. But i don't believe for a second that you actually listen to Astronauts in the Ocean," one wrote.
"Excellent choice on Simply Red...definitely not a household name, or new artist, but that voice!" another commented.
"With all due respect Mr. President, how can you have a Summer Playlist without 'Summer Breeze' (Isley Brother's version)? And nothing from Earth Wind and Fire or Grover Washington, Jr.?" a third user asked.
In another post, Obama shared his summer reading list for the year. His 2021 list includes David Diop's "At Night All Blood is Black," Te-Ping Chen's "Land of Big Numbers," Patrick Radden Keefe's "Empire of Pain" and Katie Kitamura's "Intimacies," among others.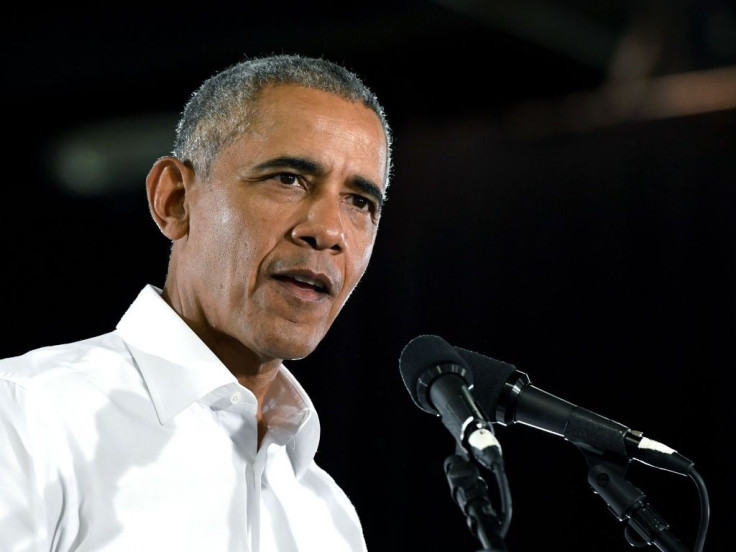 © Copyright IBTimes 2023. All rights reserved.