Barnes & Noble Shipping Nook Simple Touch GlowLight Ahead of Schedule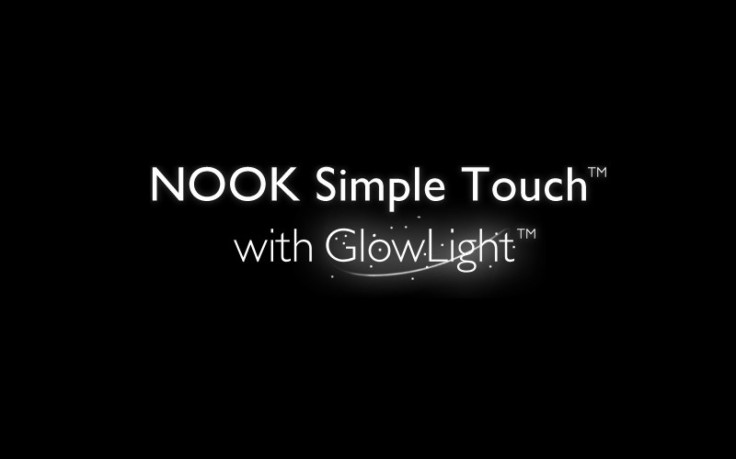 In a contentious e-reader market -- with most shipments coming from Amazon and Barnes & Noble -- every point of differentiation between devices can tip the scales in a given company's favor. That's why Barnes & Noble's latest move could give the company better footing in the already dense market. In the wake of announcing its latest device, Simple Touch with Glowlight, which features a backlit screen, Barnes & Noble will be shipping its latest device ahead of schedule.
The Nook Touch with GlowLight is the world's first e-ink reader with a patented lighting technology that eliminates one of the biggest problems faced by night readers: Late-night readers no longer have to plan the end of their evenings around where the nearest light switch or attachable reading light is. GlowLight technology makes it comfortable to read in even the darkest rooms.
The GlowLight technology can be turned on by holding down the Nook button until an internal backlight turns on. The black-and-white reading surface pops out a little more in light and is completely viewable in a pitch-black room. The images and text on the Nook Touch Simple remain incredibly sharp with GlowLight turned on. For those that are worried abou the glare or strain on the eyes that a tablet computer provides, this device appears to find a happy balance.
Using the backlight on the device reduces the battery from 2 months to 1 month. You'll also pay $40 more for the device ($99 vs. $139). The remainder of the features are exactly what you'd find in other Barnes &Noble devise including Wi-Fi connectivity, the ability to high sections of the book and to take notes. The GlowLight model in nearly identical to the non-GlowlLight model of the Nook Simple Touch. With the GlowLight mode turned off, the devices are practically indistinguishable.
Recent reports have indicated that Amazon is currently working on an e-ink reader product with similar technology. Amazon's answer to the Nook Simple Touch with GlowLight is unlikely to make it to people's home in time for Mother's Day, though. Barnes & Noble encourages those that would like to receive the Nook Simple Touch in time for Mother's Day to order the product soon, as supplies could be limited under the high demand.
© Copyright IBTimes 2023. All rights reserved.
FOLLOW MORE IBT NEWS ON THE BELOW CHANNELS