Barnes & Noble Confirms 8GB Nook Tablet, Priced at $199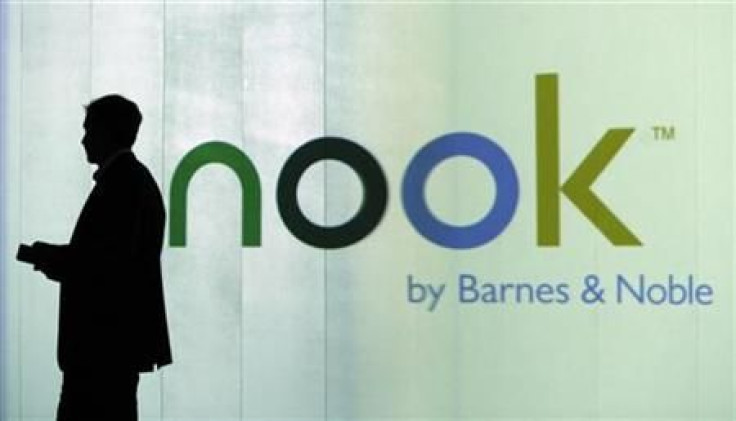 The rumors that leaked were true: Barnes & Noble is releasing an 8GB model of the Nook Tablet to compete with the Amazon Kindle Fire.
The new 8GB Nook Tablet is $199 and is available for purchase today.
The device has most of the same hardware as the original Nook Tablet including 512MB of RAM, 1GHz dual-core processor, 11.5 hours of battery and a Micro-SD memory expansion.
The memory expansion could prove to be a difference-maker at this price point since some users have complained about the Amazon Kindle Fire's memory capacity.
The price point of the Amazon Kindle Fire ($199) has proven to be the difference maker between it and every other tablet on the market.
In a recent report from HIS iSupply, Amazon was said to have the second-most tablet unit shipments during the fourth quarter of 2011. Amazon shipped 3.9 million units of the Kindle Fire during the fourth quarter, which was 14.3 percent market share of unit shipments.
Barnes & Noble was fourth in tablet unit shipments during the last quarter of 2011. The company had 7 percent of fourth-quarter market share in unit shipments and sold 1.9 million units.
Despite concerted efforts from Barnes & Noble and Amazon, Apple remains the king of the tablet market.
In terms of unit shipments, Apple ruled 62 percent of the tablet market in 2011. Barnes & Noble and Amazon garnered 6 percent and 5 percent respectively on the year.
Year-end statistics were skewed, however, because both the Barnes & Noble Nook Tablet and Amazon Kindle Fire weren't made available until the fourth quarter of the year.
Apple claimed 57 percent of unit shipments during the fourth quarter of 2011, falling from 64 percent in the third quarter of 2011.
This has led to several rumors about Apple pursuing a smaller tablet device in order to reduce costs. Many in the media, including ZDNet, have dubbed the rumored device the iPad Mini.
Whether Apple follows Amazon and Barnes & Noble's lead remains to be seen, but historically speaking, Apple has rarely followed the lead of others--they tend to create the trends and let others build around them. We'll keep you posted on the tablet market and news continues to trickle out.
© Copyright IBTimes 2023. All rights reserved.
FOLLOW MORE IBT NEWS ON THE BELOW CHANNELS