Basbas Herbal Liqueur: The Entrepreneur Leading the New Alcohol Category You've Never Heard of—Worth $250M
This article uses affiliate links, which means if you purchase products through these links, we may earn a commission. Click here to see our
T&C
. For licensing please click
here
.
When Mike Bloomberg was considering a run for the US presidency in 2016, he tapped a small team of New York-based tech entrepreneurs. Paul Geller ran the digital media operation for the planned, but never realized 2016 presidential campaign.
Disenchanted with politics, he turned to spirituality and discovered the ancient Jewish mystical practice, Kabbalah. He was eventually recruited by the Kabbalah Centre as their first Global Chief Marketing Officer and helped them rebrand the spiritual practice. With the help of MILK Studios, he produced their first masterclass, which received wide acclaim in and outside of spiritual communities.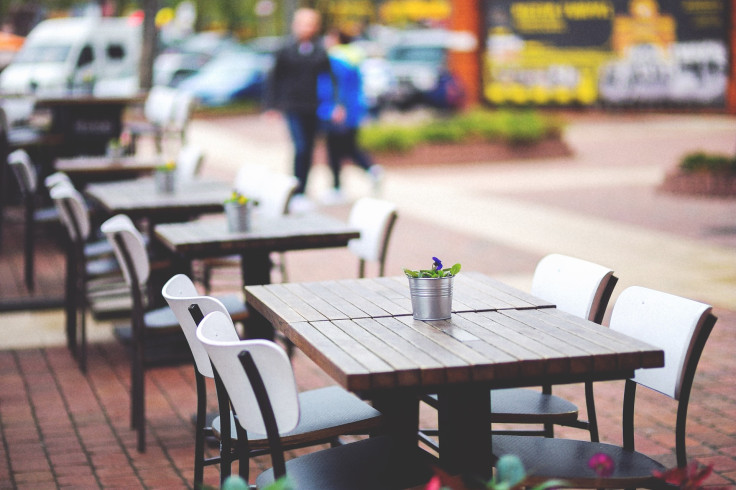 But after leaving that position, Paul was uncertain of his next step.
"A lot of my professional time was spent serving very powerful people, working for powerful people, being around power and influence, and it makes you feel very productive, like you have a lot of meaning in your life," Paul said. "When I decided to move on from that, there was a big vacancy in my heart. I didn't really know what I wanted to be and I was a little sad and I was, really, pretty lost."
Paul found himself on a holistic retreat on Ibiza, and during an afternoon tour of the island was drinking hierbas—an herbal liqueur with origins in 16th century northern Spain. A little buzzed and faced with a moment of reflection while trying to sort out his life, Paul was moved to ask himself about that which left him truly inspired.
"From a professional standpoint, I decided to do what I loved," he said. "While I was doing that, while I was making that decision, I literally happened to have a bottle of hierbas in my hand. I have a photo of the moment."
Paul at that moment knew he loved hierbas and his next step began taking shape, right there, right then. There was no reason why he couldn't bring this libation to the United States. He acted on his impulse, launched the herbal liqueur Basbas and is now positioned to disrupt the global alcohol market, with a new beverage category, to the tune of $250 million annually.
"What's left after politics and religion," Paul joked, "but alcohol?"
Originally distilled by monks, hierbas has never been considered a premium drink in Spain. But variations of the recipe—the monks fermented native anise and macerated other medicinal herbs like rosemary, juniper, chamomile and sage into the alcohol—were handed down to local families and guarded for generations.
Five hundred years later, this spirit remained protected by a domain authority prohibiting its production outside of the Balearic Islands.
But thanks to Paul's moment of inspiration, culinary aficionados in the U.S. eager to expand their horizons can indulge their curiosities with Basbas, a new spirit whose origins stretch back to the Middle Ages.
Basbas is processed over five months rather than the traditional two weeks for your typical hierbas. Also, Basbas maintains the custom of only using ingredients farmed and foraged locally in the drink's land of origin.
A brand marketer, digital strategist and former public policy advocate, Paul following that revelatory moment on Ibiza flew back home to the U.S., then booked a flight right back to Ibiza. He met with every family on the island that had a recipe for hierbas, tasted each recipe and partnered with the family that had the best concoction of ingredients.
Feeling fully-inspired and with his sights set on a very big next step, Paul brought that family's recipe to American shores. In the process, he has launched a new market category in the vein of mezcal, which nearly two decades ago was unknown in North America.
"People who know Ibiza or Majorca have had hierbas before," Paul said. "But they've never had this hierbas. They've never had something produced with such a high level of care. This is a luxury beverage. It's priced luxury. It's premium. It costs a lot of money, a lot of love and a lot of time to create."
Mix Basbas into a coffee or espresso, or sip it straight to elevate the relaxed spirit found in a poolside drink. Basbas is equally aligned with the charged atmosphere of a night on the town that stretches to dawn. You can drink it on the rocks, and swap it out for the tequila, whiskey or rum in your favorite drink.
Paul launched Basbas in Miami and his plans call for expansion in multiple U.S. cities. Distribution deals are in place in Spain and the United Kingdom, with the rest of Europe, Hong Kong and Asia on track for 2023 and 2024.
In the meantime, Paul will be enjoying Basbas on the rocks. And then there are those blueberry sage spritzes.
"Blueberries, tonic, sage and ice, a little Basbas, that's it, done," he said.
And the mojitos.
"You take out the rum, you take out the sugar, it's literally just Basbas, lime juice, mint and soda water and that's it," he said. "Super light, super refreshing."
Now that Paul has the pieces of this puzzle in place, he is working to educate consumers on what he considers to be the best drink they may have never had. That comes with challenges—and advantages.
"We have the liberty of not having any competition," Paul said. "On the flip side, we do have a lot of educating to do. For the people who know hierbas, they're going to love Basbas. For the people who don't, our challenge is getting them that first taste. Once they try it, it sells itself. That comes down to story-telling and partners who are willing to introduce and advocate for Basbas—partners like the Four Seasons in Surfside, Florida, who provided an early endorsement for the quality and accessibility of the product. Now, it's just about showing customers what a beautiful experience sipping Basbas can be."
FOLLOW MORE IBT NEWS ON THE BELOW CHANNELS