How Biotricity is Improving Healthcare Through Innovative Solutions
Founded on the principles of innovation, advanced technology and a patient-first focus, Biotricity is a leading, groundbreaking and modernized company that is revolutionizing the healthcare industry. Led by Waqaas Al-Siddiq, the company is addressing a pressing challenge to the industry, and offering real solutions to improving the lives of patients.
In today's rapidly advancing, technology-centric healthcare industry, Biotricity is making waves, via the creation and implementation of advanced biometric monitoring solutions. To put it frankly, the company is picking up the pace and solving critical problems where its competition is lacking, especially ones that are making news lately for faulty equipment and singular solutions.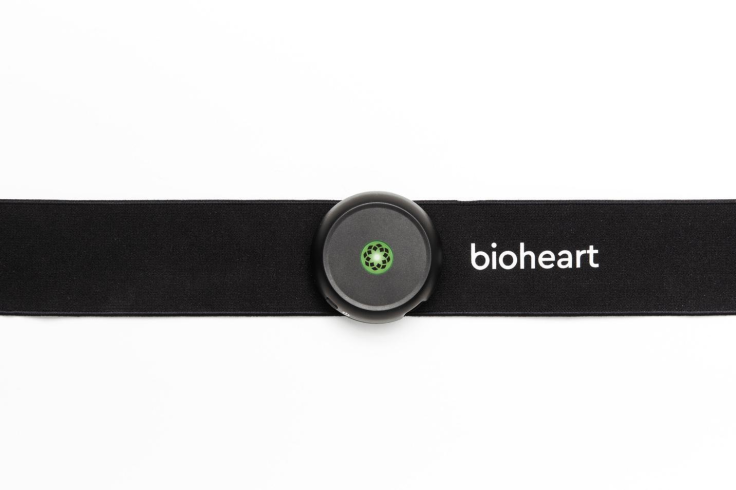 Electrocardiogram (ECG) Remote Monitoring
A flagship solution that Biotricity offers comes via an ECG monitoring system. Cardiovascular diseases are a leading cause of mortality in the world and early detection is vital for effective management of cases. The company's ECG monitoring device offers at-risk patients, or those with other heart conditions, the ability to wear discreet, comfortable patches that record data based on their heart's electrical activity. The real-time data derived and transmitted gives patients a peace of mind, and enables healthcare providers to allow for timely intervention, thus greatly reducing the risk of adverse cardiac occurrences.
Redefining Patient Care
Al-Siddiq and Biotricity are laser-focused on redefining the patient experience. Per the company's advanced biometric monitoring solution, devices help enable healthcare professionals to remotely monitor patient vitals, continuously, and by way of a continuous stream of data, can detect any possible warning signs. A step above the competition, whose devices have data limitations, Biotricity's devices have unlimited data collection with quick access to data, helping physicians to more accurately diagnose and create treatment plans that are personalized.
Managing and Diagnosing Chronic Diseases
There are numerous chronic diseases that require regular monitoring, like hypertension and diabetes. In conjunction with lifestyle adjustments and Biotricity's biometric monitoring solutions, patients can track things like blood glucose levels,blood pressure, and heart rhythms, daily.
In fact, by providing patients and healthcare providers with actionable data — in real-time — Biotricity is empowering individuals and those who help care for them the ability to take charge of their health and make more informed and realistic decisions.
Enhancing Remote Patient Care
Remote patient care has garnered significant traction in recent years. Though some challenges still remain, Biotricity is actively addressing issues like monitoring from afar, more effectively. In offering comprehensive remote monitoring solutions that cater to healthcare needs, on a broader scale, conditions like cardiovascular care and chronic disease management are more efficiently dealt with.
"Biotricity's devices enable healthcare providers to bridge the gap between in-person visits and remote care," said Al-Siddiq. "The ultimate goal is to help ensure better patient outcomes. We can achieve this because our devices don't just stop at collecting biometric data, but leverage the data and smart analytics to derive meaningful insights, all generated by our devices. We have also been deeply investing in big data and AI for several years, building the future of predictive monitoring."
Reducing Healthcare Costs
Biotricity's intelligent approach to data analysis aids physicians to make well-informed and timely decisions that contribute to more efficient and proactive healthcare for patients. The company's numerous solutions have the potential to reduce costs significantly, while still improving patient care, because of the ability to prevent expensive hospitalizations and emergency room visits.
"The shift toward remote patient monitoring can decrease the burden on healthcare facilities and help streamline resource allocation," Al-Siddiq said. "Our commitment to advancing data analytics and utilizing AI-driven insights further strengthen our impact on the industry with the singular goal of helping improve patient outcomes and reduce healthcare costs."
Biotricity has certainly emerged as a trailblazing force in the healthcare technology industry. By harnessing the power of tech, paired with innovative biometric monitoring solutions, the company is addressing critical problems in healthcare, especially across the board in early disease detection, chronic disease management and enhancing remote patient care.
The company is not stopping there and continues to extensively build tech. Whereas others are now beginning to talk about AI and healthcare, Biotricity has been building AI technologies for years. Al-Siddiq and Co. are continuing to pioneer with groundbreaking solutions, all while shaping the future of healthcare, per transformative technological potential.
About Biotricity Inc.
Biotricity is reforming the healthcare market by bridging the gap in remote monitoring and chronic care management. Doctors and patients trust Biotricity's unparalleled standard for preventative & personal care, including diagnostic and post-diagnostic solutions for chronic conditions. The company develops comprehensive, remote health monitoring solutions for the medical and consumer markets. For more information, please visit www.biotricity.com