Unleashing Potential: Jaspreet Mathur's Journey of Turning Passion into Profit and Inspiring Success
Far more than a mere spectacle to Jas, it was a tale of resilience, power, and personal transformation. The characters, unique in their own way, embodied an ethos of strength and determination that became Jas's inspiration. "WWE taught me to be a fighter, to never give up no matter how hard the situation gets," he shared.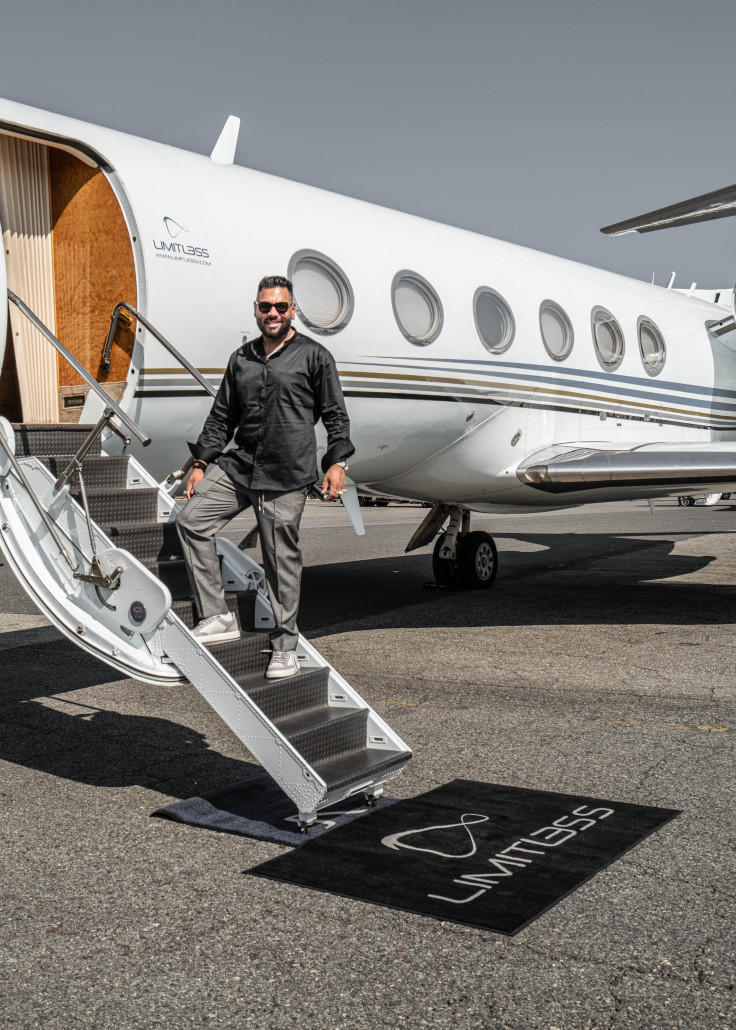 Born into a loving Indian family, Jas was instilled with values of hard work and determination from a young age. Yet, as he grew older, his increasing weight became a obstacle to achieving his aspirations. Despite this, he had an inner champion, a wrestler at heart, but the burden was overwhelming. "It was my biggest challenge, both physically and emotionally," Jas admitted.
But like his WWE heroes, Jas turned his struggles into a catalyst for change. "One day, I decided to take control. I had a vision of a healthier, stronger me," he recounts. That day, a remarkable journey began. Jas committed to transforming himself, eventually losing over 250 lbs in the process. This transformation transcended the physical. It gave birth to a renewed mindset, a testament to the power of perseverance and resilience.
Jas was always a maverick, pioneering innovative ideas. From webmaster and internet marketer to serial entrepreneur, his passion for change and growth was evident. What really set him apart was his personal journey of transformation that made him realize his true purpose in life: helping others unlock their unlimited potential. "I wanted to share this possibility with others. I wanted them to know that they too could change, they too could be the best versions of themselves."
In establishing Limitless X Inc., Jas brought his dream to life. As the CEO of the company, he helped millions transform their lives in the same way he did. "The journey to self-improvement is not a lonely one. We can walk it together," he says. His entrepreneurial ventures brought significant financial success, with multiple companies generating over $100 million annually, and even taking one company public.
Yet, his pride doesn't lie in the financial success, but in the lives touched and the transformations catalyzed. "Money is a by-product," he adds. "The real profit is in seeing the changes in the people we help, knowing that we have empowered them to embrace their own limitless potential."
Jas Mathur's journey is the epitome of turning passion into profit. It's about much more than fiscal gains. It's about sparking change, empowering individuals, and inspiring success. It's a testament to what's possible when you harness your passion, channel your resilience, and dare to dream without limitations.
His story illuminates a fundamental truth, that the biggest battle we face is often within ourselves, and the greatest victory lies in overcoming our limitations. "You are your only limit," he often states in a mantra that encapsulates his philosophy.
At 38, Jas Mathur's journey is far from over. He continues to inspire, empower, and uplift others, turning his childhood love for WWE wrestling and personal transformation into an indomitable force for good. His enduring message to the world? "Embrace your limitless potential and be the champion of your own life. There is no greater victory than that."