From Siachen Glacier To Silicon Valley: Arjun Sharma's Trailblazing Career Trajectory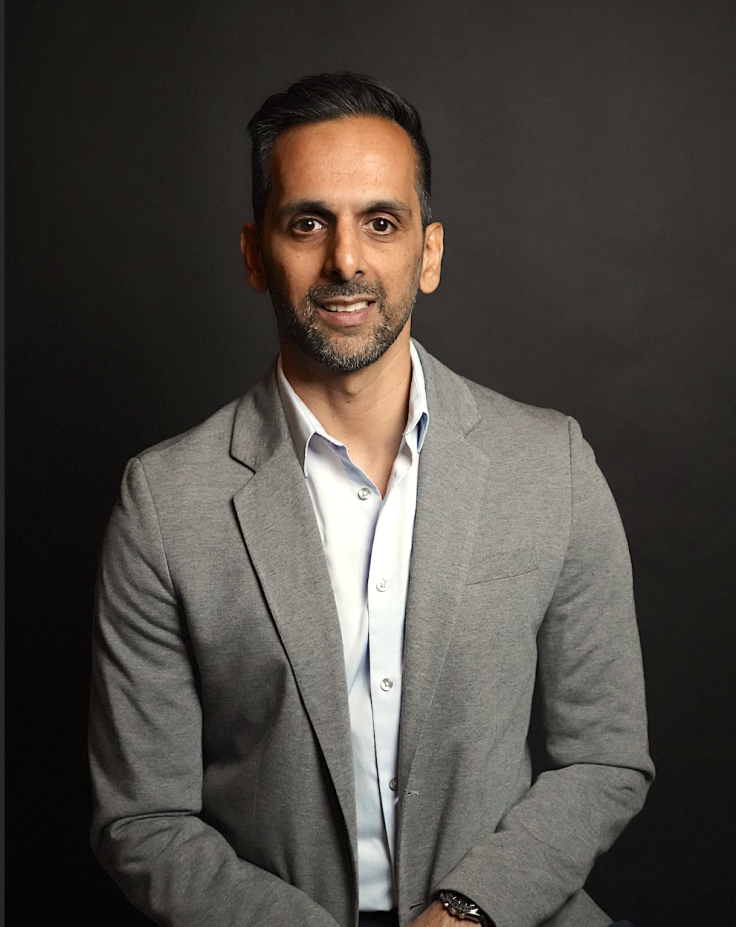 Arjun Sharma's career journey is a compelling example of how technology can transform value chains across industries, functions, and geographies. From his distinguished tenure in the Indian Army to his pivotal roles at tech giants Apple and Google, Sharma has left an indelible mark on each domain he has traversed. His story is one of curiosity, resilience, and meaningful impact.
This year, Sharma was awarded one of India's most coveted awards, the "Global Achievers Award," for his outstanding professional achievement and contribution in the field of supply chain management.
Early career in the Indian Army
Sharma's odyssey began in the revered corridors of the Indian Army. His early career was marked by a series of achievements that showcased his prowess as a leader and strategist. With his military experience, Sharma gained firsthand insights into the profound impact of cutting-edge technology on supply chain systems and operational effectiveness. Notably, his leadership of a combat team orchestrating a seamless airlift operation in the challenging terrain of the Siachen Glacier, the highest battlefield on earth at 18,000 ft, earned him the prestigious three-star general's Special Service Medal.
"Throughout my career, technology has been an unwavering catalyst to driving efficiency, optimizing working conditions, and enabling me to achieve almost unreal goals for organizations," Sharma emphasizes.
Affinity for technology
It was during his tenure as a Lieutenant in the Indian Army that Sharma's affinity for technology started to take center stage. Recognizing the pivotal role technology plays in enhancing supply chain effectiveness, Sharma championed the seamless integration of tech-powered solutions, equipping the army logistics division with the latest inventory management systems. He delved into the intricacies of data and analytics, and completely overhauled the inventory management system at a regional army logistics depot.
Furthermore, Sharma spearheaded a real-time analysis of requirements for over 200,000 troops, managing an inventory of more than 10,000 items out of a multi-million dollar procurement budget. An impressive achievement indeed! By the end of it, Sharma had risen to the rank of Major and also became the Senior Supply Chain Manager at Eastern Army Logistics Depot in Guwahati, India. During this time, he launched multiple ERP-based order-management tools, which improved delivery time from 77% to 94% and reduced ordering errors by more than a 20% margin.
Transition to corporate landscape
After a distinguished military career, Sharma transitioned to the corporate world. Armed with an MBA from Washington University, he dove into the world of design and manufacturing at the Apple headquarters in Cupertino, California. Sharma became a trusted name in the world of hardware design, manufacturing, and strategic negotiations.
His tenure at Apple saw him lead the design-to-production journey of multiple iconic products such as iPhone, iPad, AppleTV, and Mac. Sharma leveraged his supplier management skills from the military to negotiate the most favorable contracts for Apple from the manufacturers in China. He also achieved multifold cost reduction in these products and helped put Apple on a path to unprecedented profitability. The processes that Sharma designed for these products are still used widely at Apple.
His successful transition from the military to the corporate landscape is a testament to his adaptability and strategic thinking.
Pivotal role at Google
Moving from Apple, Sharma's journey reached new heights as he embarked on a role of paramount significance at Google's Mountain View headquarters in California. Leading the global supply planning process for networking hardware in the Google Cloud division, Sharma's impact was profound. Google Cloud is the fastest-growing product area of Google and contributes approximately 10% of the total revenue of the company. In this role, Sharma is managing the planning and procurement of the entire networking hardware portfolio that is used in Google data centers, the backbone of the Google Cloud business. Collaborating with partners across 25 countries, he streamlined procurement, optimized deployment, and significantly reduced operating costs.
Sharma will no doubt continue to revolutionize the industry with his innovative ideas to maximize operational efficiency and cut down costs.
Ethical responsibility
In a world driven by rapid technological advancement, Sharma stands as a beacon of ethical responsibility. His unwavering commitment to ethical practices underscores his profound understanding of the importance of responsible innovation. Sharma's emphasis on maintaining an equilibrium between groundbreaking ideas and ethical considerations serves as an inspiration to aspiring leaders.
A catalyst for transformation
Sharma's narrative transcends individual achievements; it becomes a catalyst for transformation. His journey encourages emerging leaders to embrace technology, foster collaboration, and navigate the intricate realm of strategy and technology with unwavering ethics. Peering into the horizon, Sharma radiates hope and optimism. His unshakable belief in the transformative power of emerging technologies instills enthusiasm for a limitless future.