'Bates Motel' Executive Producers Discuss The 'Psycho' Ending At ATX TV Festival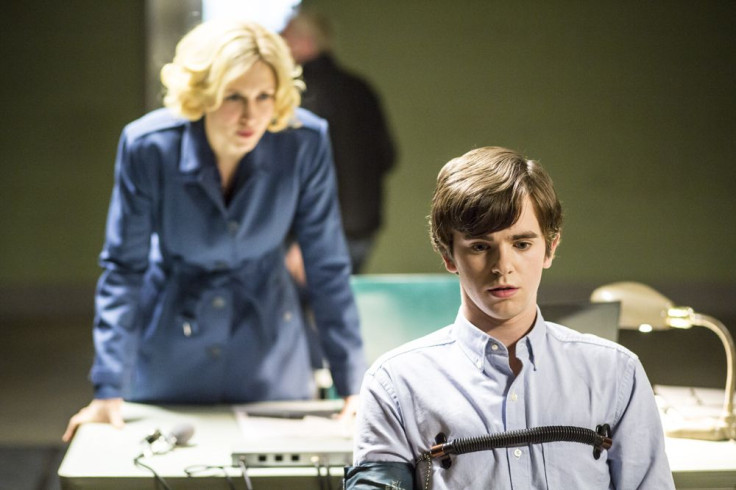 "Bates Motel" is only just getting started, but all TV series must come to an end at some point. While many shows have creative freedom when it comes to a series finale, the hit A&E show is slightly different – "Bates Motel" is supposed to be a prequel to Alfred Hitchcock's 1960 thriller, "Psycho."
No end is currently in sight for the twisted family drama, and fans can even look forward to a Season 3 premiere in mid-2015. However, executive producers Carlton Cuse and Kerry Ehrin opened up at the ATX Television Festival in Austin, Texas, about how "Psycho" might affect the eventual ending of "Bates Motel."
"We don't want to do a literal version of what is in the movie because I think that would be anti-climactic," Cuse told fans at the festival. And his co-executive producer Ehrin agreed.
"It would be super lame," she said.
Cuse believes that the "Bates Motel" story has a beginning, middle and end.
"It's not like a 'Grey's Anatomy,' where there's always another doctor or patient in the hospital," he explained of not dragging out the show. "We want to get to the end here."
"This is not a show that should run for 10 years," Cuse continued. "We feel like this year we'll have a pretty good sense of when it should end – a couple more seasons, perhaps. I would hope we would work it out with Universal and A&E and actually be able to tell the audience how much longer is left."
Do the EP's have an ending in mind? Cuse teased that they have some ideas that he thinks are "good."
"It will be part of our own unique world of our story," he stated simply.
Meanwhile, Ehrin told fans that whenever the time comes she believes it will be "super fun to dig into."
For those unfamiliar with the original movie, "Psycho" introduced Norman Bates, the owner of the Bates Motel. He claimed to run the facility with his mother, but at the end of the movie it was revealed that he had killed his mother and her lover. Norman ended up keeping his mother's corpse and would dress up as her. A psychiatrist revealed that Norman suffered from split personality and would occasionally become dominated by his dead mother's personality.
How would you like "Bates Motel" to end? Let us know your thoughts in the comments section or send a tweet to @AmandaTVScoop.
© Copyright IBTimes 2023. All rights reserved.
FOLLOW MORE IBT NEWS ON THE BELOW CHANNELS