'Battlefield 2042': New Images Hint At Catastrophically Dramatic Destruction Level
KEY POINTS
"Battlefield 2042" launces on various gaming platforms on Oct. 22
The game will premier its short film "Exodus" on Thursday
EA may have revealed the level of destruction in "Battlefield 2042"
American video game company Electronic Arts (EA) uploaded a new set of "Battlefield 2042" images that seemingly highlights the level of destruction gamers will experience in-game.
The team behind "Battlefield 2042" has been busy updating its website and social media accounts with new images for the upcoming standalone short film "Exodus." The teasers leading up to the short film's debut showcase images of new maps for the game's All Out War mode.
Industry insider Tom Henderson claimed, "Some of the new images have already shown the game's epic destruction, with several more images likely still on the way before the short film premieres."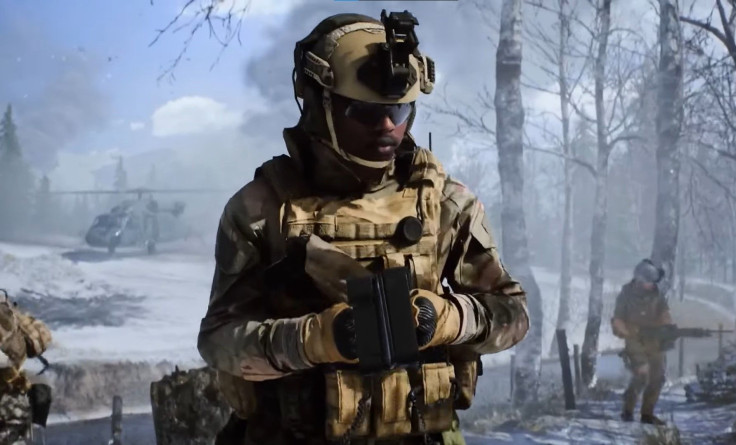 The insider also shared a couple of images highlighting the level of destruction fans can expect from the upcoming first-person shooter title from EA. One of the pictures he shared is from the short film's Kourou, French Guiana location.
According to the insider, the image shows the failed launch of a rocket ship in Orbital. It is reportedly one of the seven maps available in the game. It also shows the level of destruction surrounding the failed rocket launch.
The image reveals that the majority of the structures and buildings are almost wiped out. Henderson also shared another picture, which according to him, shows the Kaleidoscope map of "Battlefield 2042." The insider speculates there is a chance some of the in-game skyscrapers are "fully destructible."
The photo reveals a heavily damaged skyscraper, which according to the insider is due to a massive explosion that occurred at its center. Flying debris is scattered in the air, while a giant smoke is rising in the far left portion of the image.
EA has not revealed many details when it comes to the level of destruction fans will experience in "Battlefield 2042." Interestingly, at the EA Q4 2021 earnings call last May, CEO Andrew Wilson may have dropped some exciting details about the in-game destruction.
Wilson said, "The game has everything fans love about Battlefield, epic scale, all-out warfare, unexpected moments and game-changing destruction."
"Battlefield 2042" is set to launch on PlayStation 4, PS5, Xbox One, Xbox Series X, Xbox Series S, and PC. The game is scheduled to release on Oct. 22.
© Copyright IBTimes 2023. All rights reserved.