'Baywatch' Star David Hasselhoff Enters '70s Club', Celebrates Birthday With Co-Stars [Watch]
David Hasselhoff celebrated his 70th birthday with his "Baywatch" co-stars David Chokachi, Jeremy Jackson, Kelly Packard and Parker Stevenson.
Hasselhoff, who turned 70 on Sunday, took to Instagram on Monday to share a video of himself standing near a three-tier white cake, which was decorated with strawberries.
Behind Hasselhoff, a clown can be seen standing on stilts and singing Happy Birthday song along with the room full of people. "I'm in the 70s club now. Happy birthday to me see you all soon," Hasselhoff captioned the video.
Jackson took to the comments section and wrote, "Was such a great, intimate and wonderful event! Sending love!" Many more fans also shared their birthday wishes in the comments section.
Jackson, 41, who played Hobie Buchannon's character in the "Baywatch" series, shared a bunch of photos and video from the birthday party on Instagram. In the first photo, the actor can be seen posing with Hasselhoff, and the next slide showed the cake cutting session.
In other photos, Jackson can be seen posing with his co-stars Chokachi (who played Cody Madison) and Packard (who played April Giminski).
"HAPPY BIRTHDAY @davidhasselhoff . My TV Dad, my childhood IDOL, my acting/music/showmanship mentor and my dear friend and true life big brother," he captioned the post. "Happy 70th ya handsome legend you! Thanks for bringing our friends together for many years and here is to MANY MORE!"
Chokachi, on the other hand, attended the party with his daughter Brit, whom he shares with his wife Susan Brubaker. He also shared a photo on his Instagram and wished Hasselhoff on his birthday.
"Great celebrating @davidhasselhoff 70th, he's such an amazing human being with so much love to share with the world," he captioned the post. "So many great adventures shared with this guy! Much love!"
Hasselhoff played Mitch Buchannon's character in the "Baywatch" TV series from 1989 to 2000. He went on to reprise the same character in the TV movie, "Baywatch: Hawaiian Wedding," which was dropped in 2003.
He also made an appearance in the movie, "Baywatch," released in 2017 featuring Dwayne Johnson, Zac Efron, Kelly Rohrbach, Priyanka Chopra and Alexandra Daddario. Hasselhoff will be next seen in the movie, "C'est Magique!"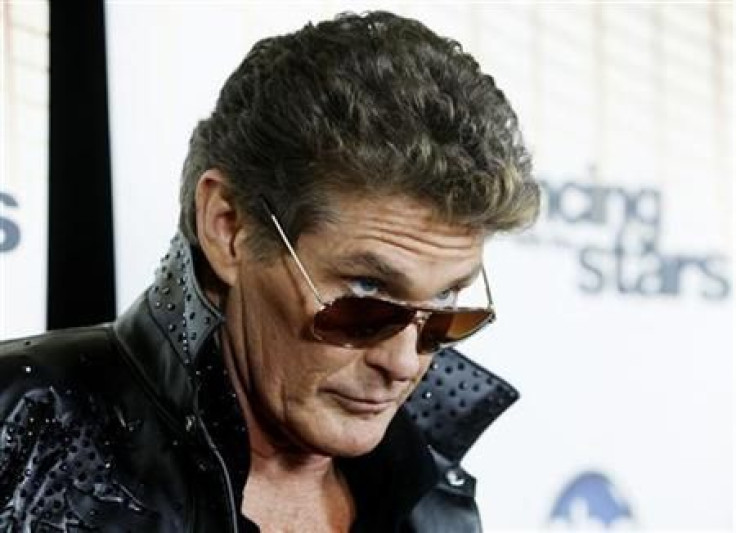 © Copyright IBTimes 2023. All rights reserved.