Bed Bath & Beyond CEO Out Amid Big Sales Miss
Bed Bath & Beyond (BBBY) announced on Wednesday that its CEO was stepping down as it released its Q1 earnings report to disappointing results.
Mark Tritton will leave his role as president and CEO and also as a member of the company's board. He will be replaced by Sue Gove, who will serve as interim CEO until a replacement is found. Gove is an independent director on Bed Bath & Beyond's board.
Gove will focus on reversing recent sales results, addressing supply chain and inventory issues, and strengthening the retailer's overall balance sheet.
In a statement, Gove said, "We must deliver improved results. Our shareholders, associates, customers, and partners all expect more."
Upon the news of the leadership shakeup, Bed Bath & Beyond's shares were down nearly 22% in early morning trading.
Other leadership changes included the appointment of Mara Sirhal to chief merchandising officer, replacing Joe Hartsig, who is leaving the company. Sirhal most recently served as general merchandise manager of health, beauty, and consumables at Bed Bath & Beyond and will report directly to Gove.
With the announcement of Tritton's departure, Bed Bath & Beyond also released its first-quarter earnings report, which fell short of analyst expectations.
Net loss was increased to $358 million, or $4.49 per share, up from $51 million or 48 cents a share, reported a year earlier. Loss per share was $2.83 compared to the $1.39 per share loss analysts expected, CNBC reported based on Refinitiv data.
Sales also took a dip, dropping to $1.46 billion versus the $1.51 billion that was expected by Wall Street, according to the news outlet.
Bed Bath & Beyond has seen its sales falter despite a turnaround plan under Tritton. The company was accused by analysts at Bank of America of making drastic cuts to save costs, such as turning off its air conditioning in stores, which come amid a rash of store closures, CNN reported.
For 2022 so far, the home goods retailer has seen its shares drop 55%, hitting a new 52-week low earlier in June.
As of Wednesday at 9:40 a.m. ET, shares of Bed Bath & Beyond were trading at $5.13, down $1.41, or 21.52%.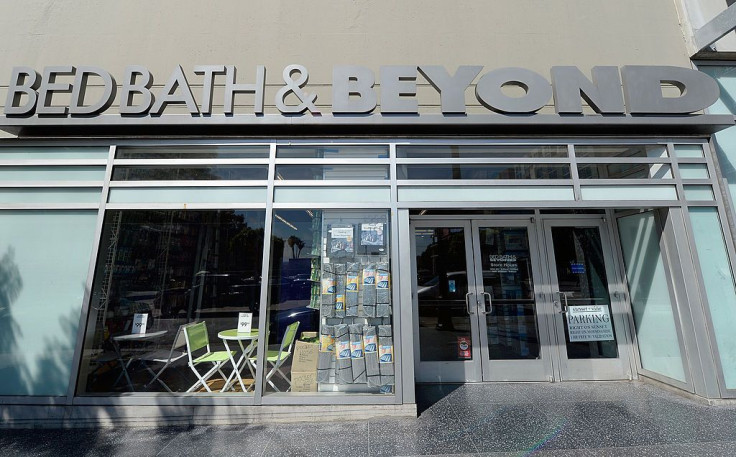 © Copyright IBTimes 2023. All rights reserved.