Bed Bath & Beyond Making Drastic Cuts As Sales Drop? Analysts Give Update Ahead Of Q1 Earnings
Analysts on Tuesday called out Bed Bath & Beyond (BBBY) for significant cuts they claim the retailer has made at its stores amid declining sales.
Bank of America claims that Bed Bath & Beyond has cut its air conditioning, among other expenses, as it looks to reduce its costs quickly, just ahead of its first-quarter earnings report, CNN noted.
Shares of Bed Bath & Beyond were down over 3% as of early afternoon on Tuesday.
The report from Bank of America analysts also claims that workers' hours have been cut, utilities scaled back, store hours shortened, store remodeling canceled, and the company's rewards program has been replaced with a reduced loyalty plan.
However, a representative for the company told CNN, "We've been contacted about this report, and to be clear, no Bed Bath & Beyond stores were directed to adjust their air conditioning and there have been no corporate policy changes in regard to utilities usage."
Bank of America analysts said in their report they anticipate more store closings to be announced and Buy Buy Baby store openings to be to ceased while massive price reductions on merchandise were also observed.
The analysis from Bank of America comes after Riley Securities on Monday downgraded Bed Bath & Beyond's stock from $17 to $7 as store traffic declined as much as 20% to 30% year-over-year.
Under the helm of CEO Mark Tritton, Bed Bath & Beyond reported a loss of sales of $175 million, as sales dropped 22% in the last quarter. The New Jersey-based company will release its first-quarter report this week, which Bank of America believes will be down another 20%, the news outlet said.
Bed Bath & Beyond has faced many similar challenges to other brick-and-mortar retailers but has made moves that may keep it competitive during an uncertain economic climate.
Riley Securities analysts, which had downgraded Bed Bath and Beyond from "Buy" to "Neutral," wrote that "the turnaround is taking longer than expected to come to fruition due to supply chain challenges and entering a more challenging retail operating environment." The report added that "we think Bed, Bath & Beyond is heading in the right direction."
Tritton has pushed a turnaround plan for the company, which he initiated in 2019 after leaving Target as chief merchant officer. He has since announced a rash of store closures, shaken up his executive team, and sold off Christmas Tree Shops and Cost Plus World Market.
The company also formed a partnership with Kroger to sell its merchandise in stores and online, starting in 2022.
As of Tuesday at 1:16 p.m. ET, shares of Bed Bath & Beyond were trading at $6.51, down $0.24, or 3.56%.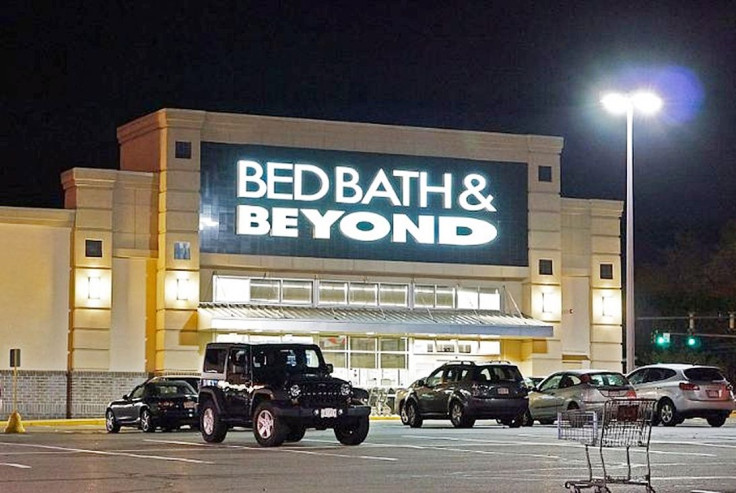 © Copyright IBTimes 2023. All rights reserved.