Beijing OKs $8 Billion Purchase Of Airbus Jets By Chinese State-Owned Airline Now That EU Has Dropped International Carbon Tax On Airlines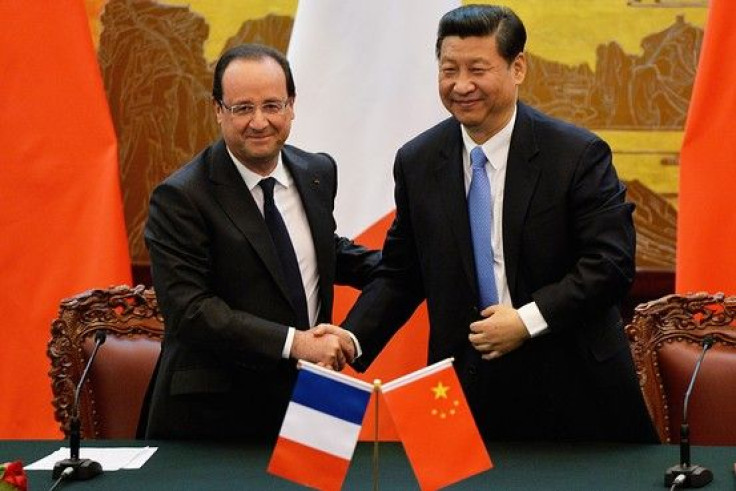 China's state-owned aviation company has gained permission to buy 60 aircraft from European aerospace giant Airbus in a deal with a nominal value of about $8 billion.
Airbus, a unit of European Aeronautic Defence and Space Company NV, or EADS, said Thursday it cut the deal with China Aviation Supplies Holding Company, or CAS, for 42 of its A320 series narrow-body jets and 18 of its A330 wide-body models.
The deal follows improved relations between China and the European Commission, the administrative arm of the European Union. That relationship deteriorated after the EU announced a carbon dioxide emissions tax last year on airlines flying over Europe. The proposal would have taken effect by March.
The proposal was immediately met with strong backlash from more than two dozen countries, including the United States, Russia and India, as well as China, which all claimed such a tax violated international law.
Major European airlines also denounced the carbon tax. British Airways PLC (ADR)(PINK:BAIRY), Air France-KLM (ADR)(PINK:AFLYY), Deutsche Lufthansa AG (ETR:LHA) and Airbus said the European Commision's plan could trigger an trade war and also that it jeopardized billions of dollars in orders from China. In fact, China halted a $10 billion order of 45 Airbus planes in March 2012. Brussels eventually backed down from its carbon tax idea, though it still expects to revise and revisit it by April 2014.
"This agreement shows that China recognizes the efforts that Airbus and the EU have made to resolve the [emissions trading scheme] issue and is a step towards 'business as usual,'" Bregier told the Financial Times.
Some of the new planes could be built in China at Airbus' factory in Tianjin, 150 km (93.2 miles) from Beijing.
© Copyright IBTimes 2023. All rights reserved.