Bella Thorne Net Worth Examined After Making $2 Million On Only Fans
Actress Bella Thorne has made a name for herself in many ways over the years, but perhaps one of her most profitable ventures has now come through her membership on OnlyFans.
According to the Los Angeles Times, since joining the subscription-only social media platform on August 19, Thorne, 22, has made approximately $2 Million. Her page, which costs fans $20 a month, reportedly doesn't have any explicitly graphic material, is one she is using to help research for a new movie she is making with "The Florida Project" and "Tangerine" director Sean Baker.
"It's a feature we are researching as I'm living it currently," she told the publication. "What are the ins and outs? What does a platform like this do to its users? What's the connective material between your life and your life inside the world of OnlyFans? … How can it change your life for the worse and the better? How far are you willing to go, and how far do you WANT to go? You can be me, or this talented girl from Montana, and OnlyFans could change your life—if you want it to, of course."
However, while the actress has reportedly made $2 million from this venture alone, her actual net worth is up for debate. While Celebrity Net Worth has her valued at appx. $12 Million, Seventeen Magazine reported in 2019 that she actually had a net worth of approximately $5 million, which included valuations on her acting career, music, Thorne by Bella makeup line and book "The Life of a Wannabe Mogul."
Seventeen does note in their article however that Thorne was set to have "an exciting 2019 ahead of her," which would likely only add to the money she was worth, meaning she could have seen her bank account grow exponentially since then.
Thorne, who has been acting since she was six years old, was best known by many for her breakout role on the Disney Channel series "Shake It Up," where she starred with Zendaya. Since then, she has gone on to star in other films and TV projects, including Freeform's "Famous In Love," and made an appearance on Season 3 of "The Masked Singer."
Most notably, in 2019, she directed the film "Her & Him," which premiered on PornHub and earned her a Vision Award at the second annual PornHub Awards.
Among other additions to her net worth are two homes. She purchased a $2 Million home in Sherman Oaks, California in 2016. She listed the property for sale in July, with a price tag of $2.55 Million. The property, at 5044 Fulton Avenue, is still on sale, with a price reduction down to $2.499 Million.
In 2019, she picked up a second property, a secluded mountaintop estate in Topanga, California, for $3.3 million.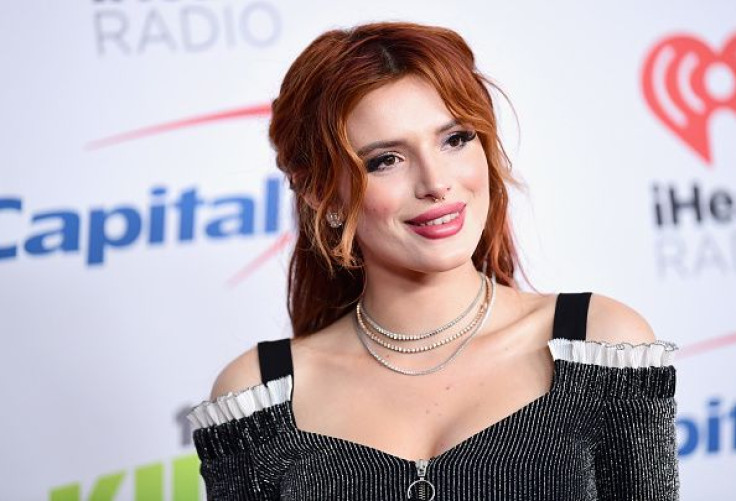 © Copyright IBTimes 2023. All rights reserved.
FOLLOW MORE IBT NEWS ON THE BELOW CHANNELS