Bella Thorne Not Into Scott Disick, Turned Off By His Excessive Partying?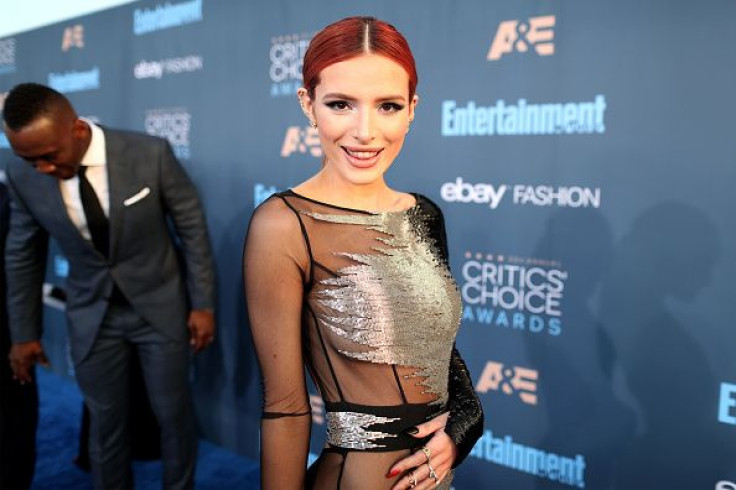 Bella Thorne is single. The "Famous in Love" actress recently opened up about her love life and implied that the dating rumors linking her to Scott Disick are all false.
In an interview with Entertainment Tonight, Thorne and her "Famous in Love" co-stars Charlie DePew and Carter Jenkins, were asked if they were "famous in love" or "just famous and single." Thorne answered that she was "single like pringle" and that she was just "chillin'" with the reality star.
Throne, 19, was asked about Disick, since they were spotted together in a Facebook Live. However, she ended the speculations that they were together by stating that they were just friends. "We're chillin', we're friends, we're cool. I literally just saw him, so it's literally all chill," she said.
READ: Scott Disick proposed to Kourtney Kardashian, but they got too scared to talk about it
According to People, back in May, Thorne and Scott were spotted at a luxury private villa during the Cannes film festival in southern France. The week before, the pair was also seen enjoying a dinner date together. However, just a day after the "Big Love" star and Kourtney Kardashian's ex were photographed cuddling and packing on PDA in France, Disick stepped out with a new group of ladies.
It turns out that Thorne found Scott's partying too much for her, and this may have been why she decided not to continue hooking up with him. "Scott is really nice, sweet, charming. I don't drink, and he really drinks a lot. And it just ended up… I just wasn't down. I was like, 'I gotta leave,'" said the actress.
Meanwhile, Thorne also explained the photo circulating online showing her and Disick getting handsy. According to her, what the snapshot actually showed was just a simple wardrobe malfunction. "Honestly, my nipple came out of my bikini and he tried to fix it for me and it looks like he's grabbing my boob," Thorne explained. "That's very nice of you to actually not sit there and stare at my nipple because my boobs are big — they come out of my shirt all the time! You can't keep those suckers down."
In other news, Thorne is back into the world of music, Daily Mail reported. She is collaborating with Prince Fox for her new single, "Just Call on Monday." "I told them I wouldn't put out my album until my voice was good, until I worked on it because there's no way I'm putting out... auto-tuned bad music," she said about her single.
What do you think of Thorne's upcoming single? What are your thoughts about her shortlived romance with Scott? Drop a comment below.
© Copyright IBTimes 2023. All rights reserved.