Berkshire Is Accused In New York Lawsuit Of Workers' Compensation 'Siphoning'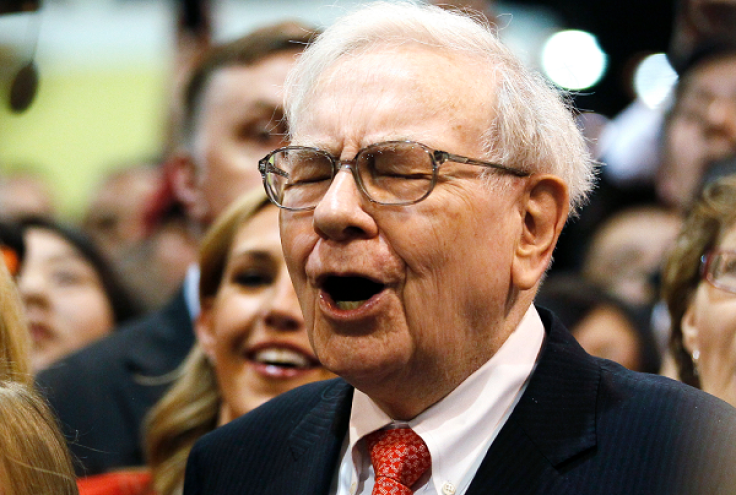 Berkshire Hathaway Inc has been sued by a New York bicycle courier company over an alleged illegal scheme to cheat employers buying workers' compensation policies.
The complaint, filed late Friday by Breakaway Courier Systems, came as Berkshire's Applied Underwriters unit faces scrutiny over its workers' compensation policies, including some that have been banned by California, Vermont and Wisconsin.
Breakaway, with about 300 employees, accused Berkshire and Applied of "siphoning" premiums through a web of illegal shell companies, with diverted premiums going to unlicensed out-of-state insurers.
The plan amounted to a "reverse Ponzi scheme" where unsuspecting employers expecting to buy affordable policies instead bought costly "reinsurance" requiring them to cover each other's losses, leaving taxpayers on the hook for shortfalls when too many workers are injured on the job, Breakaway said.
"Breakaway thought it was purchasing a workers' comp policy with a profit-sharing component if its losses were low," Raymond Dowd, its lawyer, said in an interview. "Instead it purchased a complex derivative swap labeled misleadingly as a 'reinsurance participation agreement' that put all the risk on Breakaway.
"Berkshire's schemes break multiple laws, including that you cannot collect insurance premiums if you are not licensed," Dowd added.
Neither Berkshire nor Applied immediately responded to requests for comment.
The lawsuit, filed in the state supreme court in Manhattan, seeks at least $18 million of damages, plus a declaration that the reinsurance participation agreements (RPAs) are void and against public policy.
It shines a spotlight on a lesser-known part of Berkshire's insurance operations, which also include Geico car insurance and General Re reinsurance.
Berkshire, run by billionaire investor Warren Buffett, has some 90 operating units including the BNSF railroad, Dairy Queen ice cream, and various apparel, energy and industrial companies.
Breakaway sued three days after Applied and its California Insurance Co affiliate agreed to stop selling disputed workers' compensation policies in California.
Both insurers denied wrongdoing. California Insurance Commissioner Dave Jones said their sale of a policy to Shasta Linen Supply Inc of Sacramento subjected the employer of 63 to hundreds of thousands of dollars of extra costs.
Similarly, Breakaway's RPA put that company at "imminent financial risk," and was "not understandable" by ordinary purchasers, Martin Schwartzman, former first deputy superintendent of New York's insurance department, said in a filing accompanying the complaint.
The case is Breakaway Courier Corp d/b/a Breakaway Courier Systems v. Berkshire Hathaway Inc et al, New York State Supreme Court, New York County, No. 654806/2016.
© Copyright Thomson Reuters 2023. All rights reserved.