Warren Buffett 86th Birthday: 10 Quotes About Success And Life From Berkshire Hathaway Billionaire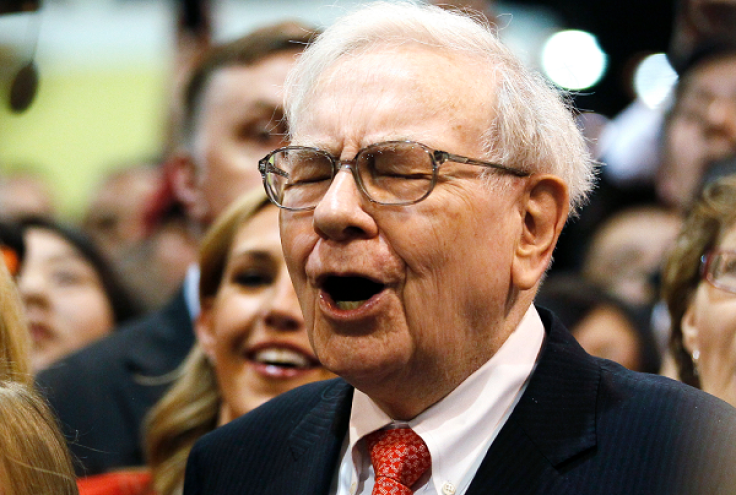 It's Warren Buffett's birthday. The Berkshire Hathaway CEO billionaire turned 86 years old Tuesday.
If it's one thing Warren signifies, it's success. With an estimated worth of $61 billion – averaging about $1.94 billion per day for every day of his life – there doesn't seem to be anything out of the American business magnate's reach.
Despite his massive fortune, Buffett has said he doesn't believe anything he's accomplished can't be achieved by any other hard-working citizen, and thanks to Buffett's humanitarian efforts, motivational books and tactical advice, millions of people have been able to achieve their own taste of success under his guidance.
Celebrate Buffett's 86th birthday and check out a few of Buffett's most interesting quotes about success and life below:
1. "The difference between successful people and very successful people is that very successful people say 'no' to almost everything."
2. "The stock market is a no-called-strike game. You don't have to swing at everything--you can wait for your pitch. The problem when you're a money manager is that your fans keep yelling, 'Swing, you bum!'"
3. "After all, you only find out who is swimming naked when the tide goes out."
4. "You only have to do a very few things right in your life so long as you don't do too many things wrong."
5. "The most important thing to do if you find yourself in a hole is to stop digging."
6. "We never want to count on the kindness of strangers in order to meet tomorrow's obligations. When forced to choose, I will not trade even a night's sleep for the chance of extra profits."
7. "Honesty is a very expensive gift – don't expect it from cheap people."
8. "If you're in the luckiest 1 percent of humanity, you owe it to the rest of humanity to think about the other 99 percent."
9. "Someone is sitting in the shade today because someone else planted a tree long ago."
10. "Too often, a vast collection of possessions ends up possessing its owner. The asset I most value, aside from health, is interesting, diverse, and long-standing friends."
© Copyright IBTimes 2023. All rights reserved.
FOLLOW MORE IBT NEWS ON THE BELOW CHANNELS