Best Buy Preps For Cautious China Re-Entry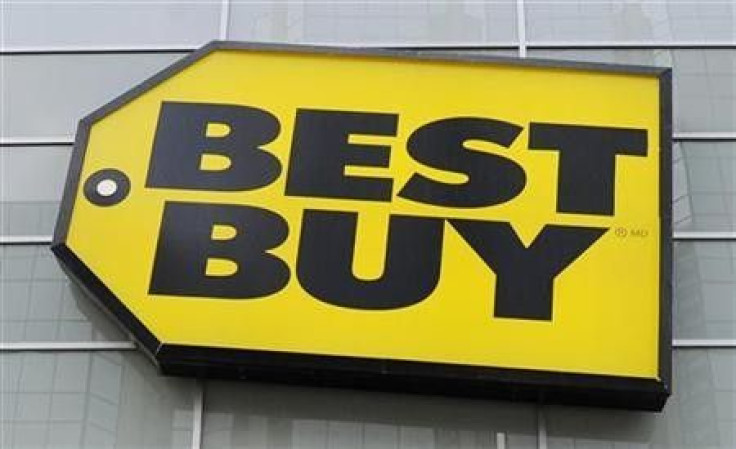 Best Buy Co. Inc. (NYSE: BBY) is returning to China, but this time the world's largest electronics retailer is coming back as a smaller version of its previous self -- from big-box to zahuo dian (that's Chinese for small goods shop).
The Richfield, Minn.-based company said it will launch 14 Best Buy Mobile outlets this year in malls operated by Nanjing-based Five Star Appliance Co. Ltd., which Best Buy acquired in 2006.
The first two of Best Buy's smaller, leaner mobile-technology focused outlets will open by the end of June, according to a statement issued late Tuesday. All of the outlets will be launched in Nanjing, but if they're successful more stores will open in Jiangsu province and then later in other parts of the country.
Calling it a new shopping experience, Shari Ballard, who heads the company's international operations, said in a statement that the launch of the stores is the first step in a partnership with UK-based Carphone Warehouse Group PLC (London: CPW), which has a 50 percent interest in Best Buy's European operations, to expand in the Chinese market.
Best Buy announced plans earlier this year to close 50 of its big-box stores and to open hundreds of smaller Best Buy Mobile outlets in the U.S. Between 2008 and last year the company experimented with its signature yellow-and-blue large showrooms in China, but the venture failed to attract consumers; it shut its last big box in February 2011.
Best Buy suffered from its American business practice in China, where retailers usually do not buy goods from manufacturers for reselling, said a report Wednesday in The China Perspective. Instead, its Chinese peers operate by renting the stores to manufacturers as well as taking commission from sale profit, which actually make them more of a commercial property developer.
Meanwhile, Best Buy founder and 20 percent-stakeholder Richard Schulze is in talks with Credit Suisse Group AG (NYSE: CS), possibly discussing the options for a buyout that would take the company private, Reuters reported Tuesday, citing unnamed sources. Schulze resigned from the company's board earlier this month.
Shares on the New York Stock Exchange rose 18 cents to $19.55 in afternoon trading. In Frankfurt, Germany, trading, the stock rose 3.1 percent.
© Copyright IBTimes 2023. All rights reserved.
FOLLOW MORE IBT NEWS ON THE BELOW CHANNELS