Best Equipment For Home Podcast Studio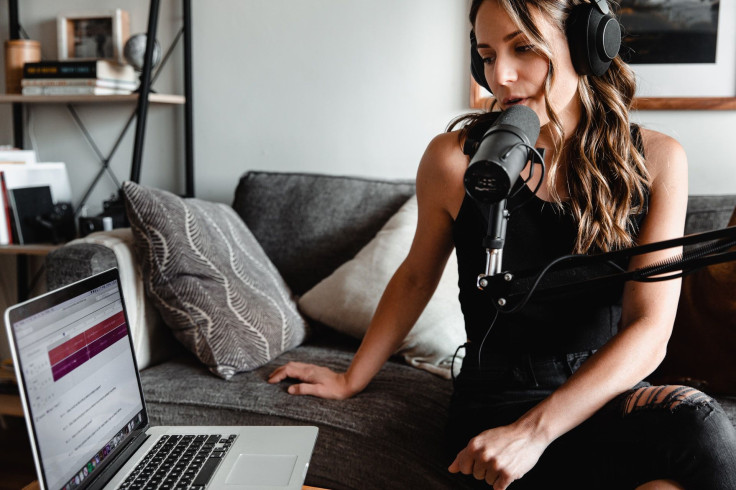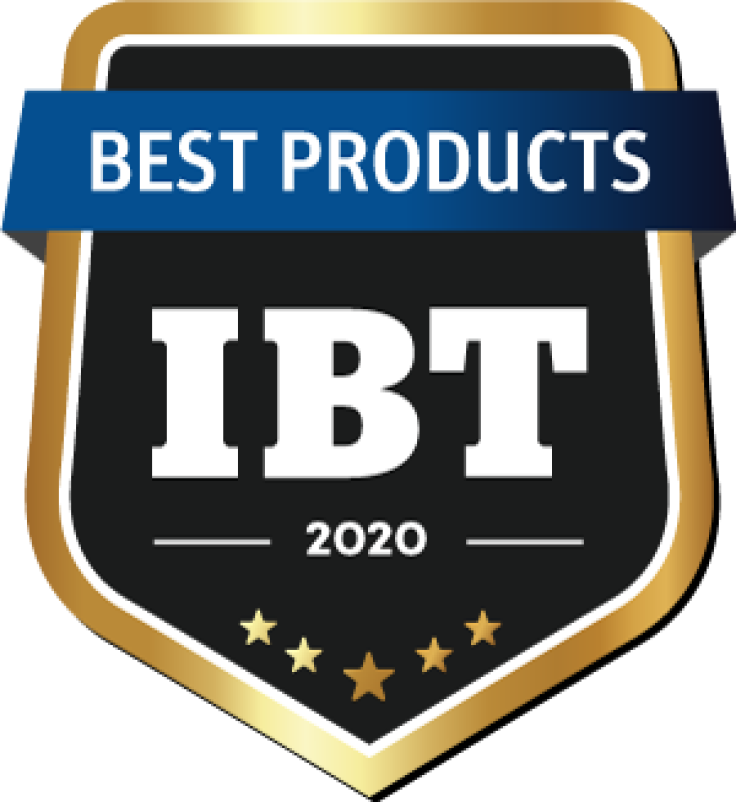 Are you looking to start a podcast soon? If you want to have a money-making podcast, you need to have a great studio with all the right equipment to record seamless episodes every time. Designing a basic home podcast studio will require the best mic and computer out there on the market.
And if you're looking for more than basic, consider setting yourself up with great headsets, mic stands, a mixer, and an amplifier for even better sound output from your home studio. Oh, and a podcast studio should be able to host more than one person at a time for those sessions that might require a guest or two.
This article should help you settle on the most awesome yet affordable and great value for money equipment that your home podcast studio will need.
Designing Your Home Podcast Studio
Just because your podcast studio is going to be set up at home doesn't mean that you have to settle for super basic equipment. If anything, setting up your studio at home should give you a lot of freedom to jazz it up with the best equipment for your budget, which will give you a better return on your investment.
To save you the trouble of doing all the research on all this equipment, we did the analysis for you. We scoured all the internet shops and online outlets, looking at honest customer reviews as well as the specs of each equipment before settling on the best in each category.
We also took into consideration the fact that different homes have different usable space. The podcast equipment we settled on is great for any room size where you're wanting to put your studio. That said, here are our top picks in each podcast equipment category.
Podcast Mics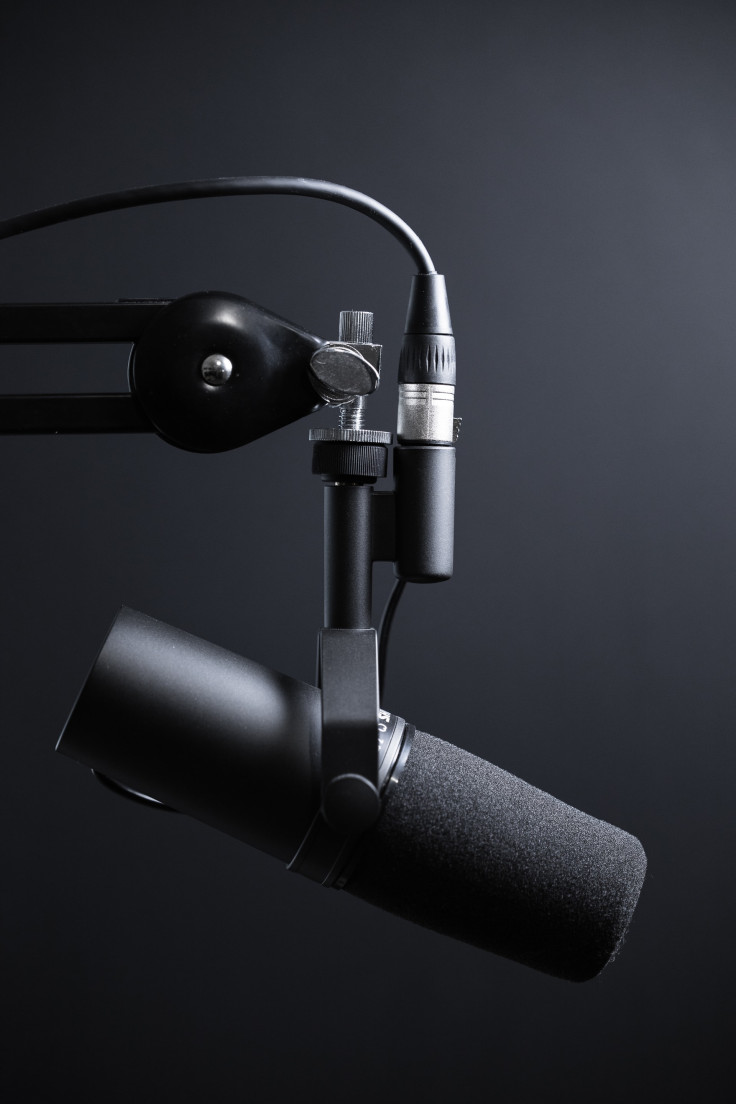 Picking a great mic for your home podcast studio will largely depend on the number of people who'll be interviewed at the same time, as well as how to connect them to your computer. Here are our top two picks in this category while keeping the above factors in mind.
With an 80%, 5-star rating and 4.5 stars out of 5, this microphone is a great buy for your home podcast studio. It's easy to use and has great sound, thanks to its three inbuilt condenser capsules. What's also great about this mic is that it's fairly affordable and won't cost you an arm and a leg for all these amazing features.
This microphone is absolutely fantastic for audio recordings. It has a 90% 5-star rating on Amazon, all due to its solid sound quality. It also has a big diaphragm condenser which is XLR-fed. Moreover, this mic comes with its custom-built shock mount and a pop filter at a great price.
Computer
A podcasting computer or laptop should have superior memory to hold all your podcast episodes without slowing down the processor. This also means that the internal processor should be able to keep up with you during recording sessions with minimal delays between the input and output of your voice.
Here are our top two computer recommendations for your home podcast studio.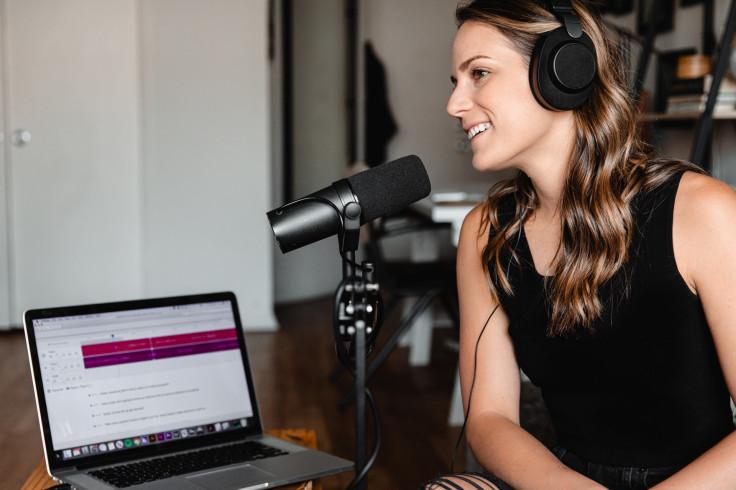 Apple is the market leader without a doubt when it comes to building laptops with superior abilities. It boasts an 84% 5-star rating as well as over 1500 4.5 star reviews.
This laptop comes with a huge RAM of 16GB which can be increased to 64GB! It boasts a 6-core 9th-Gen Intel i7 processor with an amazing 2.6GHz processing speed. The battery backup in this laptop is 3 hours, even with rigorous recording sessions. It's no wonder this laptop comes with the hefty price tag, yet it's value still jumps it to the top of our list.
This laptop has over 2,000 4.5 stars rating out of all the buyers who have used it. Additionally, you can't ignore the 72% 5-star rating, which it holds mostly because of its competitive pricing, high processing speeds that reach 3.9GHz.
This laptop has a huge internal memory of 8GB and a 15.6-inch display that is full HD. And if you have a power outage, the battery comes with 5 hours of backup.
Headsets
As you consider a great pair of headsets for your podcast home studio, what to keep in mind is the sound quality, comfort, noise cancellation, mobility, and of course the cost.
It's also very important to consider how to pair these headsets with your laptop. The best pairing connection is via Bluetooth. It is essential that the pair of headsets you settle on tick all the boxes highlighted above. These are our top two picks that should fit just perfectly in your home podcast studio.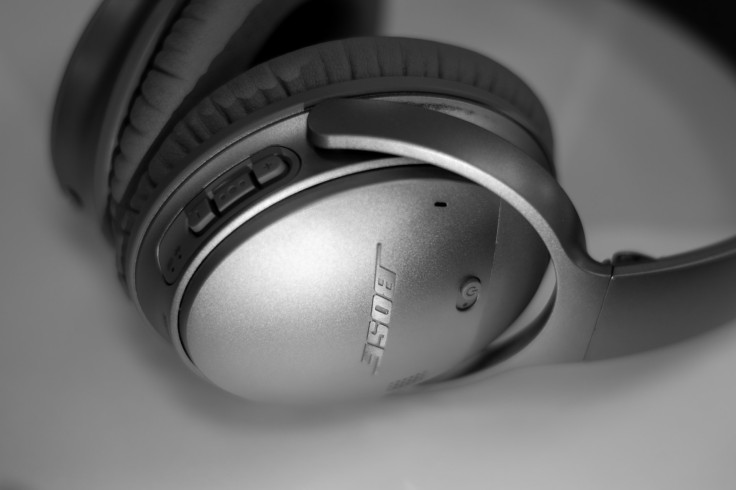 These headphones have a rating of 4.6 out of 5 stars with over 22,000 positive reviews on Amazon. It's no wonder because their noise-cancellation feature is incomparable in this category, as well as an unmatched 20 hours of battery life before the next recharge.
Additionally, this nifty gadget has Bluetooth pairing capability as well as connectivity to Alexa and a host of other features via the Bose app. The price may be a bit on the higher side, but given the great reviews and features on this gadget, we call it a fantastic investment for your home podcast studio.
Sony is well-known for producing top-notch tech gadgets, and these headphones do not disappoint. With an 83% 5-star rating as well as global ratings of over 9,000, this is one pair of headphones you'll want to own. The price is pretty affordable given the host of features it comes with.
It's super comfortable with adjustable headbands. Despite lacking Bluetooth connectivity, they make up for this with a 9.8-foot cord for mobility, even while you're recording.
Conclusion
Once you have all these gadgets that we have reviewed for you, your home podcast studio is good to go. All you need is a head-turning podcast title with some great content, and you're well on your way to watching your audience grow from the comfort of your own fully-equipped studio.