'Best IKEA Hacks' Lists Created Even As IKEA Announces It Will Back Off IKEA Hacking Community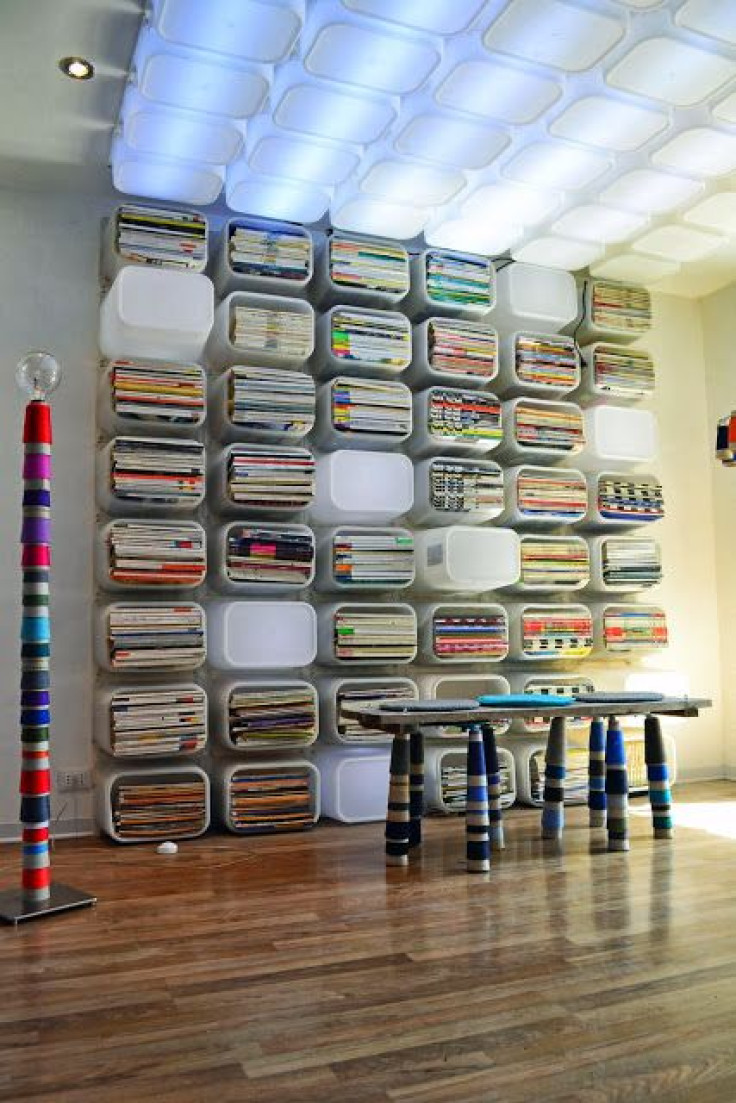 Amateur designers can take out their blueprints again without worrying about being sued as IKEA now says it will not pursue legal action against a fan site meant to honor the Swedish department store. The growing community's future is still in doubt, but the unending number of best-of lists will almost certainly assure the DIY attitude survives.
Earlier this week, IKEA, which previously had a stellar reputation with techies, came under fire for filing a trademark claim against IKEAhackers.net. The popular fan site was started eight years ago by Jules Yap, a single IKEA fan who now operates the entire community on her own. Yap explained in a blog post that she had been running the site on a full-time basis and relied on a bevy of small advertisers who help her generate income from it.
Everything was running smoothly until IKEA attorneys demanded that she stop using the company's name to earn a profit. She told the IKEAhacker community she was "crushed" over having to change the site and end nearly a decade of sharing creative projects, like the popular wall of bookshelves and lights made from plastic toy storage bins. IKEA said in a statement to Marketing Magazine that the company had no choice but to make sure its brand name is being used correctly.
"We very much appreciate the interest in our products and the fact that there are people around the world that love our products as much as we do," a spokesperson said. "At the same time, we have a great responsibility to our customers, who should always be able to trust the IKEA brand. High quality and good service are essential elements of this. Another important aspect is that many people want to know what is really connected to IKEA – and what is not."
Whether because of unflattering media attention or a realization that IKEAhackers.net was in fact providing the company with free advertising, Yap announced in a blog post Thursday morning that an IKEA rep had gotten in touch with her.
"Every email, twit, comment and message that you have sent in support of IKEAhackers has led to this moment for us – that it is possible for fans to cause a ginormous corporation to rethink its actions," she wrote.
"What does that mean? I don't know yet," she said. "I am hopeful, though my guard is still up. From our conversation, I do not have to make any changes to IKEAhackers (including the ads) till we settle on an agreement."
The situation is still far from resolved, Yap reminded fans, but it's no longer a certainty that the website will have to shut down, or even move.
Whether IKEA was acting out of generosity or self-interest remains unclear. Cory Doctorow, prominent science-fiction author and technology blogger, wrote after Yap's initial announcement that IKEA's cease-and-desist order, at least on its face, appeared to be nothing more than "steaming bulls---."
"There's no trademark violation here – the use of IKEA's name is purely factual. The fact that money changes hands on IKEAhackers (which IKEA's lawyers seem the most upset about) has no bearing on the trademark analysis. There is no chance of confusion or dilution from IKEAhackers' use of the mark."
The grey area IKEAhackers now finds itself in has created an odd sort of optimistic nostalgia. Numerous online lists have been published advising potential hackers to either save some of the eight years' worth of ideas or risk losing it all. Many of the tutorials, particularly an IKEA-inspired arcade game, make it clear that combining products is more difficult than simply following the original directions.
Rather than seeing the challenges as an impediment, though, more people than ever seem to be trying for this year's Hack of the Year win, judging from the dozens of videos uploaded to YouTube in the past week. Jules Yap, referencing IKEA's shopping bag material, admitted that she herself is reinvigorated.
"On the whole, I am so excited I could pee in my FRAKTA pants," she wrote.
© Copyright IBTimes 2023. All rights reserved.
FOLLOW MORE IBT NEWS ON THE BELOW CHANNELS