IKEA Plan To Shut Down IKEAhackers Frustrates Bloggers And Designers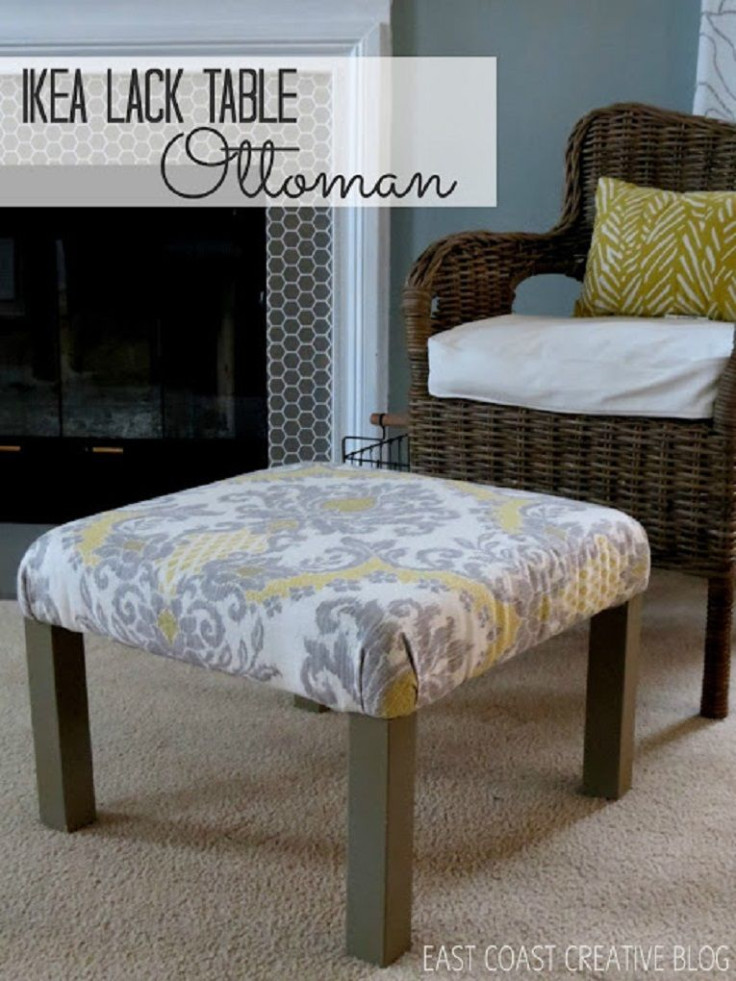 Ikea likes to cultivate its community of customers around the world with members' discounts, special events and even a fan site but some superfans of the Swedish home furnishings chain may have pushed their love too far.
Eight years ago, a Kuala Lumpur-based customer who went by the pseudonym Jules Yap started the website IKEAhackers.net to chronicle her love of Ikea and the countless furniture combinations possible when designing the layout of your home. Nearly a decade after the site blossomed into a haven of user-submitted ideas and meatball love, though, Ikea has filed a trademark claim on the site that could make it all but impossible for the creativity to continue.
The booming community of IKEAhackers has, in a way, contributed to the site's downfall. Small advertisements have been on the site for years, making it possible for Yap to maintain the site full-time rather than just as a hobby on the side. She announced in a blog post Saturday, though, that the ads had attracted Ikea's attention, and earned her a cease-and-desist letter from company lawyers demanding that she stop profiting from the company off Ikea's intellectual property.
They said she'll be allowed to keep the name IKEAhackers.net, but only for non-commercial purposes…meaning no more ad income.
"I agreed to that demand. Because the name IKEAhackers is very dear to me and I am soooo reluctant to give it up. I love this site's community and what we have accomplished in the last eight years. Secondly, I don't have deep enough pockets to fight a mammoth company in court," she wrote.
"Needless to say, I am crushed. I don't have an issue with them protecting their trademark but I think they could have handled it better," Yap went on. "I am a person, not a corporation. A blogger who is obviously on their side. Could they have not talked to me like normal people do without issuing a C&D?"
Fans of the site and advocates of open-source innovation were stung, and surprised. Posts from the past eight years have provided instructions from everything on how to make-your-own fabric corkboard (hot glue a circular piece of fabric to a pot stand) to a customizable standing desk (which requires much more than glue and fabric), inspiring the hashtag #IKEAhacking and countless imitators.
Other bloggers were perplexed. IKEAhackers painted IKEA in a positive light and provided free advertising. It was even more bizarre that the company waited so long to enforce its intellectual property claim, according to author and activist Cory Doctorow, who blasted the company in a Boing Boing post.
"IKEA's C&D is, as a matter if law, steaming bullshit," he wrote. "there's no trademark violation here – the use of IKEA's name is purely factual. The fact that money changes hands on IKEAhackers (which IKEA's lawyers seem the most upset about) has no bearing on the trademark analysis. There is no chance of confusion or dilution from IKEAhackers' use of the mark…I'm shocked to see that Jules has a lawyer who advised her to make such a terrible deal."
Yap said the advertisements will be removed by June 23rd and, in response, announced her intention to move the site to a different URL.
© Copyright IBTimes 2023. All rights reserved.