Betting On Cancer: Phoenix Aims To Become Oncology Destination As More Cities Look To Biotech For Growth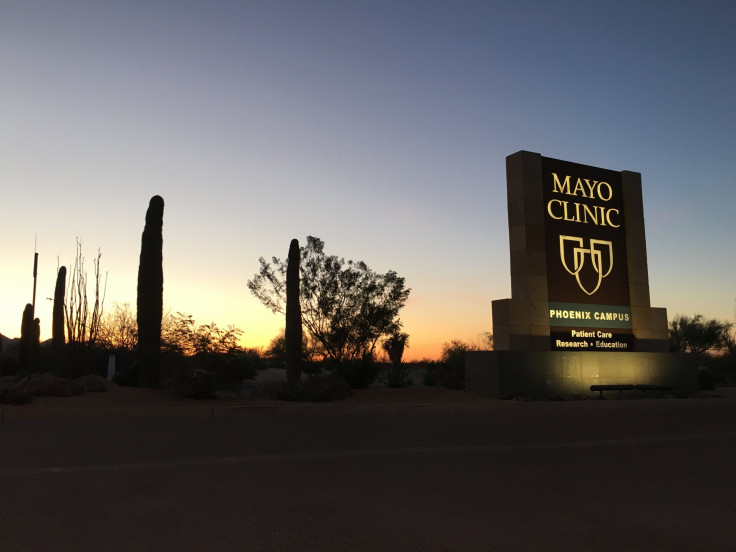 When Dr. Michael Roberts first arrived in Phoenix in 1995 to join a few other doctors at a small oncology practice, the only medical school in the state was a three-hour drive away in Tucson. Phoenix itself was home to two teaching hospitals, Good Samaritan and St. Joseph's, and roughly three dozen oncologists, Roberts recalled.
"It was a very collegial and very wonderful time," said Roberts, who today is a medical oncologist and hematologist with Arizona Oncology in Phoenix. Now, more than 20 years later, the number of oncologists, hospitals and cancer treatment facilities has exploded, and inevitably, the environment has become more business-oriented. "Everyone's trying to get more efficient and maintain or increase their market share," Roberts said.
A transformation has taken place in the Phoenix area over the past decade as oncology centers and research institutions have merged, expanded and reconfigured their operations. It has all been part of a conscious effort by the city to carve out a niche for itself in cancer care, a strategy that parallels those adopted by other U.S. cities — from Atlanta to Nashville to Portland — to spur and stabilize economic development. The fundamental idea: Specialize in one or two advanced, high-tech industries to attract companies, create resilient jobs and perhaps even contribute something greater to humankind.
For Phoenix and the surrounding Maricopa County, that industry was cancer care, and the city is starting to see its efforts come to fruition in some concrete ways. In February, the Mayo Clinic in northern Phoenix unveiled a $400 million proton-beam therapy unit, one of roughly 20 such precision radiation machines in the U.S. Last month, billionaire oncologist Patrick Soon-Shiong also tapped the Phoenix Children's Hospital as the epicenter of the pediatric component of his Cancer MoonShot 2020 initiative. And the Mayo Clinic and Arizona State University have joined forces to found the Mayo Medical School, slated to open in 2017.
These achievements and initiatives are markers of success for Phoenix, but the city hasn't "made it" just yet. Like other cities trying to find ways to parlay innovation into profit, it will have to overcome several hurdles, chief among them making a name for itself, before it realizes what local doctors and officials describe as its potential to become a world-class cancer destination. Others see Phoenix's growth so far as taking a unique, if less tangible, toll.
"There's going to be medical tourism from around the world to Phoenix," Phoenix Mayor Greg Stanton predicted in an interview with International Business Times. The number of visitors would increase "exponentially," drawn to Phoenix by cutting-edge technology, like the Mayo Clinic's proton-beam unit, and newer institutes like the University Of Arizona Cancer Center at St. Joseph's Hospital. "We're building an international reputation as a place of excellence for cancer care," Stanton said.
The effort is deliberate. "We're leveraging this from an economic development perspective," Stanton added. The city has been leading the charge to quietly market Phoenix to outsiders as a medical tourism destination, while it has also beefed up community college programs to build a robust local workforce with skills tailored for the healthcare and medical industries.
The Phoenix metropolitan area is the second fastest-growing county in the United States. Home to more than 4 million people, the region has long counted tourism as one of its top sources of revenue, along with a few other industries, namely aerospace and aviation, software and manufacturing. But the recession of 2008 hit the city hard, driving the Phoenix metropolitan area to 49th in the country in job production.
The city's shift toward cancer research can be traced to the early 2000s when a local philanthropic organization, the Flinn Foundation, commissioned a 166-page roadmap to establish Arizona as a bastion of "selective" bioscientific research, including neurosciences, bioengineering, precision medicine and, of course, cancer research. Arizona lacked "a diversified knowledge-based economy" with the capacity to balance "more cyclical industries such as travel and tourism," the roadmap stated.
To ensure that Arizona's booming population, which expanded by 23 percent from 1995 to 2001, would have jobs in the future, the roadmap laid out a plan for Arizona to become a nexus for the biosciences, to secure "the opportunity to create new firms, high-wage jobs, and income," proposing the foundations of an economic recovery years before the 2008 recession.
This approach of building strengths in a select industry emulates what a slew of U.S. cities — not just established tech and science hubs like Boston, Seattle and San Francisco — have tried to do in recent years.
Houston is embracing biosciences, for instance, as jobs in the oil sector dwindle, while Austin's efforts to become the next biotech hub are drawing attention. In Georgia, a growing number of the state's more than 80 tech incubators now call Atlanta home. Coca-Cola also recently announced it would open an innovation and development center there.
Pittsburgh, once the city of steel, now has offices for Google, Apple and Uber, and in 2015, it ranked as one of the top 10 metropolitan areas by venture-capital funding. Portland, Oregon, also boasts an expanding bioscience industry. And it's not just the major metropolises that are turning to tech and science to boost their growth. A 2015 Forbes list of the 10 most innovative tech hubs in the U.S. included the cities of Fort Collins, Colorado; Provo, Utah, and Burlington, Vermont.
Nashville, for decades synonymous with the music industry, is now looking to capitalize on technical expertise in both music and the other longstanding pillar of its economy, healthcare, and is pivoting towards technology, especially health IT. Nashville-based health-tech startup Lucro, for instance, announced at the beginning of March that it had attracted investment from HCA Holdings, the largest for-profit hospital system in the U.S.
"Thriving cities have a couple of industries that they're very advanced in," said Scott Andes, a senior policy analyst at the Bass Initiative on Innovation and Placemaking at the Brookings Institution in Washington, D.C. "They use that strength to build up diversity within their industry," he added, pointing to the way Pittsburgh leveraged its existing strength in engineering and software development to make itself attractive to companies like Google and Uber.
The push to make Phoenix into a cancer destination was both accidental and deliberate, according to city officials. In 2002, in a move that was hailed as a victory for both the city and the state, Phoenix succeeded in luring Dr. Jeffrey Trent, a leading scientist in mapping the human genome whose work has focused in large part on cancer, to establish the Translational Genomics Research Institute, or TGen.
From there, cancer research and treatment in Phoenix snowballed, Chris Mackey, the city's director of community and economic development, said. "We ended up with great convergence of cancer research pretty quietly, without a lot of fanfare," she added.
In 2011, Banner Health, the behemoth health system that is one of Arizona's biggest employers, partnered with the University of Texas' MD Anderson Cancer to open a cancer center in Gilbert, part of the Phoenix metropolitan area, and it began expanding the center just two years later. Meanwhile, the Mayo Clinic in northern Phoenix, one of a handful of Designated Cancer Institutes in the country, grew.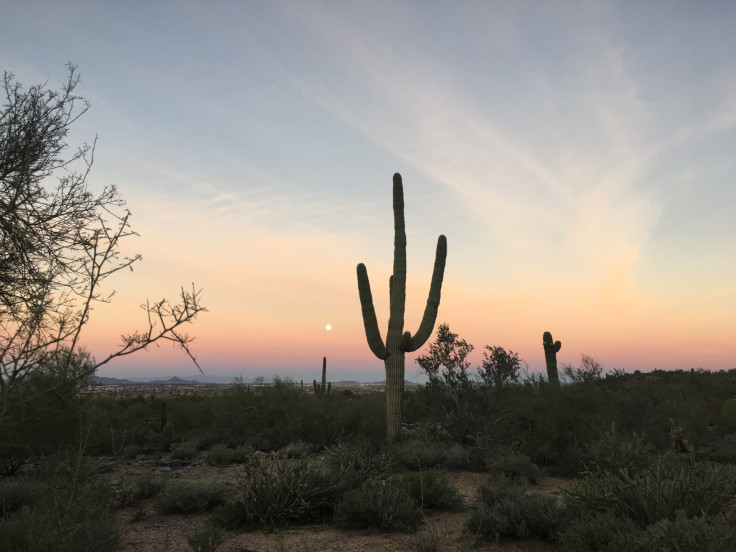 "We've said, 'Hey, we're good at cancer. We're going to do more,'" said Dr. Wyatt Decker, the CEO of the Mayo Clinic in Arizona as well as an emergency room physician. More than 20 percent of the clinic's patients come from out of state, drawn by the Mayo brand's reputation and the perks of the temperate, picturesque desertscape of the Valley of the Sun. In 2010, the clinic generated a positive annual economic impact of more than $1.5 billion, the Mayo Clinic has calculated, and Decker estimated that amount has grown by 30 to 50 percent since then.
Delving into cancer treatment is a smart investment, given the fact that cancer care is one of the fastest-growing areas of healthcare spending in the U.S. The government estimates that the $125 billion spent in the U.S. on cancer care in 2010 could grow to $156 billion by 2020. Globally, the World Health Organization projects that the annual number of new cancer cases will grow by 70 percent, from 14 million to 22 million, over the next two decades. Demand for treating this complex condition is set to boom.
But as optimistic and enthusiastic as city officials are about Phoenix's growth and future prospects as an oncology destination, the path has not always been smooth, and others remain wary of obstacles ahead. It remains unclear when or whether sufficient numbers of patients will learn about Phoenix and actually travel there for cancer treatment in order to sustain this burgeoning sector, especially given the fact that the area is now saturated — or possibly oversaturated, according to several doctors— with oncologists and oncology centers. The potential imbalance between the supply of cancer doctors, drawn by research and teaching opportunities, and the demand for their services poses risks.
"Either you serve the local community, which is great, but there's a limited number of patients, or you're regionally or nationally competitive," Andes, the Brookings expert, said. "You're not a destination cancer center if you're serving the local population," he added.
Mackey, from Phoenix, said that the city has not been explicitly and publicly advertising itself as a hub of cancer care. Rather, the marketing has been more of a behind-the-scenes approach, at trade fairs and conferences or in meetings with company executives. The city is not working on the kinds of "in-your-face" campaigns represented by giant billboards sporting colorful photos of the Arizona desert, she said, explaining, "We've been doing more of a grassroots effort." But that didn't mean the city had ruled out a more traditional advertising campaign for the future, she added.
Phoenix may not be able to steer away from eye-catching campaigns much longer. In 2013, an analysis by the Thunderbird School of Global Management of Arizona State University found that while the state had many advantages for medical tourism — it is geographically convenient for Mexicans, easy to access for Canadians and family-friendly overall — Phoenix also suffered from a lack of brand recognition. It recommended that the city beef up its marketing and advertising and "increase national recognition of subspecialty care."
Other cities aiming to simultaneously beef up and diversify their strengths in one particular industry face similar challenges. Austin, Texas, has made investments to transform itself into a nexus of biotechnology, resulting in nearly 200 such companies launching or settling there in the past few years and placing the state capital at the top of Forbes' 2015 list of U.S. cities creating the most technology jobs. But the city is struggling to attract more big-name pharmaceutical companies whose presence would not just help define the city as a biotech destination but also provide jobs and a reason for graduates of local colleges to stick around.
For Roberts, the oncologist who has practiced in Phoenix for more than two decades, the growth of oncology in the Valley of the Sun cuts both ways. The quality of care is "very good," he said, and the science had improved in dramatic and fascinating ways. Still, he spoke fondly of an era when doctors from their respective practices would go to basketball games together, when they collaborated more often and worked more closely together.
"It's a very different world," Roberts said. "It's a much more complicated world, a much more competitive world."
© Copyright IBTimes 2023. All rights reserved.