'Biden Is A Failure' Trends Amid Russia's Invasion Of Ukraine, Conservatives Slam President On Twitter
After Russia launched a multi-front military offensive against Ukraine early Thursday, some conservatives took to social media to slam President Joe Biden.
The first attacks in Ukraine reportedly began around 5 a.m. local time, followed by airstrikes on several cities, including Kramatorsk, Kharkiv, and the capital of Kyiv. Ukrainian officials have reported a death toll of at least 40 people along with several injuries sustained by others.
Ahead of the looming attacks, Ukrainians fled some cities while others gathered at underground train stations. A stay-at-home order was issued throughout Kyiv.
Biden on Thursday announced harsh new sanctions on Russia and directly blamed Russian President Vladimir Putin for the attacks.
"Putin is the aggressor. Putin chose this war. And now he and his country will bear the consequences," Biden said Thursday from the White House.
Some of those sanctions will include export controls that will "impose severe cost on the Russian economy, both immediately and over time."
Conservatives used the attacks as an opportunity to criticize Biden. On Thursday, "#BidenIsAFailure" began trending on Twitter, as some criticized the White House for failing to prevent the invasion.
"This is war. It does nothing to elites and politicians except make their wallets bigger. But absolutely destroys families and scars children for the rest of their lives. #PrayForUkraine #BidenIsAFailure," one user wrote.
Some users suggested the situation may have been worse if former President Donald Trump was elected for a second term and that the trending topic may have come from Russian bots, attempting to discredit U.S. foreign policy.
"All of the Russian bots and traitors are tweeting #BidenIsAFailure #BidenIsADisgrace and #BidensWar. Everyone needs to remember Russia and Belarus are responsible for this war. Trump would have handed Ukraine over to Putin without any sanctions," one user posted.
Putin also warned that anyone who tries to interfere with Russia's mission "must know that Russia's answer will be immediate, and will lead to such consequences as you never experienced in your history."
Meanwhile, Biden revealed U.S. troops will aid NATO amid the invasion.
"Our forces are not and will not be engaged in the conflict," he said.
"Our forces are not going to Europe to fight in Ukraine but defend our NATO allies and reassure those allies in the east."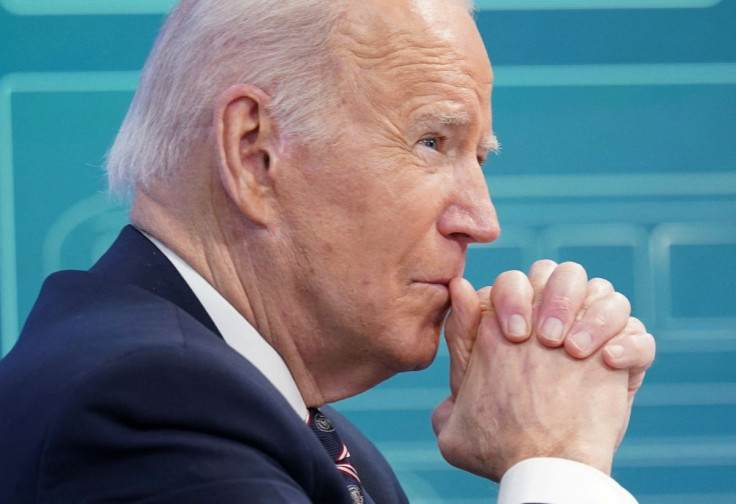 © Copyright IBTimes 2023. All rights reserved.