Biden Xi Meeting: Taiwan Is Still A Red Line Not To Be Crossed
The meeting between U.S. President Joe Biden and Chinese President Xi Jinping early this week in Bali could help improve the bilateral relations between the two countries. Still, it won't ease the impasse over Taiwan.
That's according to Riccardo Cociani, Asia Pacific intelligence analyst for Sibylline, a worldwide risk analytics company, who thinks the meeting between the two world leaders is a step in the right direction.
"The meeting between U.S. President Joe Biden and Chinese President Xi Jinping occurred amid a sustained worsening of bilateral relations and economic decoupling," he told International Business Times in an email. "However, their intention to meet and hold discussions signals a positive development which could translate into a slight improvement of relations. More bilateral dialogue is expected, but various obstacles and contentious issues remain."
The two countries have been in escalating conflict and rivalry over a broad range of issues, from the South China Sea to Beijing's position in the Russian-Ukraine war to Taiwan's independence, North Korea, and the transfer of U.S. technology to Chinese companies.
Cociani believes that the willingness of the two sides to keep the direct lines of communication open indicates that neither side wishes to end up engaged in a 'new Cold War.' In addition, it's a sign that both sides want to avoid miscalculation and conflict.
Moreover, both leaders' agreement to restart climate change talks, suspended following the visit to Taiwan by U.S. Speaker of the House Nancy Pelosi in August, could set up the stage for gradual improvements of diplomatic relations in other areas.
But not over Taiwan, where Washington and Beijing remain far apart, with Beijing considering the issue non-negotiable. "While Biden stressed that the U.S.'s 'One China' policy remained unchanged, Xi reiterated that Taiwan was a 'core' issue and a 'red line not to be crossed,'" Cociani said. "Neither side has changed its policy or position on Taiwan. Hence, Taiwan will likely remain a contentious issue in US-China relations for the foreseeable future."
Cociani thinks the situation could become more complicated next spring when the new Chinese government leadership assumes office. Then, the U.S. must decide whether to remove sanctions on General Li Shangfu, who will replace General Wei Fenghe as Minister of the National Defense of China.
Irina Tsukerman, a human rights and national security lawyer based in New York, thinks that China continues to view Taiwan as a soft target, as the U.S. foreign policy lacks clarity as to whether Washington will come to its defense.
"Unless the U.S. is prepared to enforce every one of its red lines with a range of serious consequences and demonstrates them with immediate enforcement, Beijing will continue to play games and manipulate the perceived weakness in Washington to advance its interests," Tsukerman told IBT.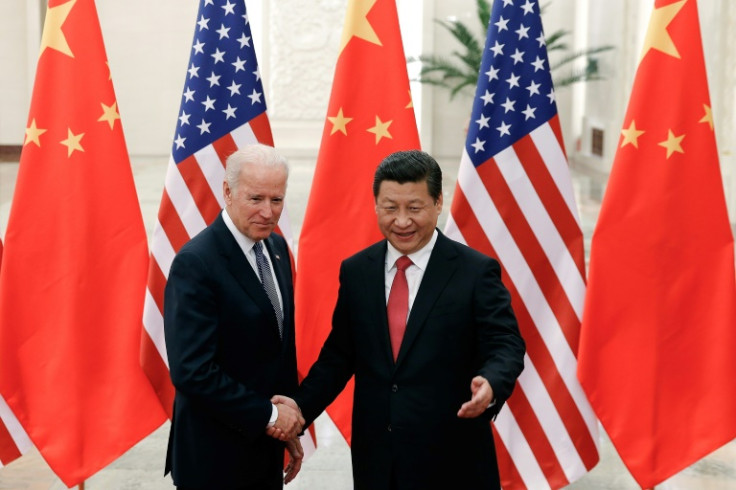 © Copyright IBTimes 2023. All rights reserved.
FOLLOW MORE IBT NEWS ON THE BELOW CHANNELS