'Big Bang Theory' Season 10 Star Kaley Cuoco Posts Adorable Photo Of Boyfriend Karl Cook And Her Bulldog: 'I Can't Choose'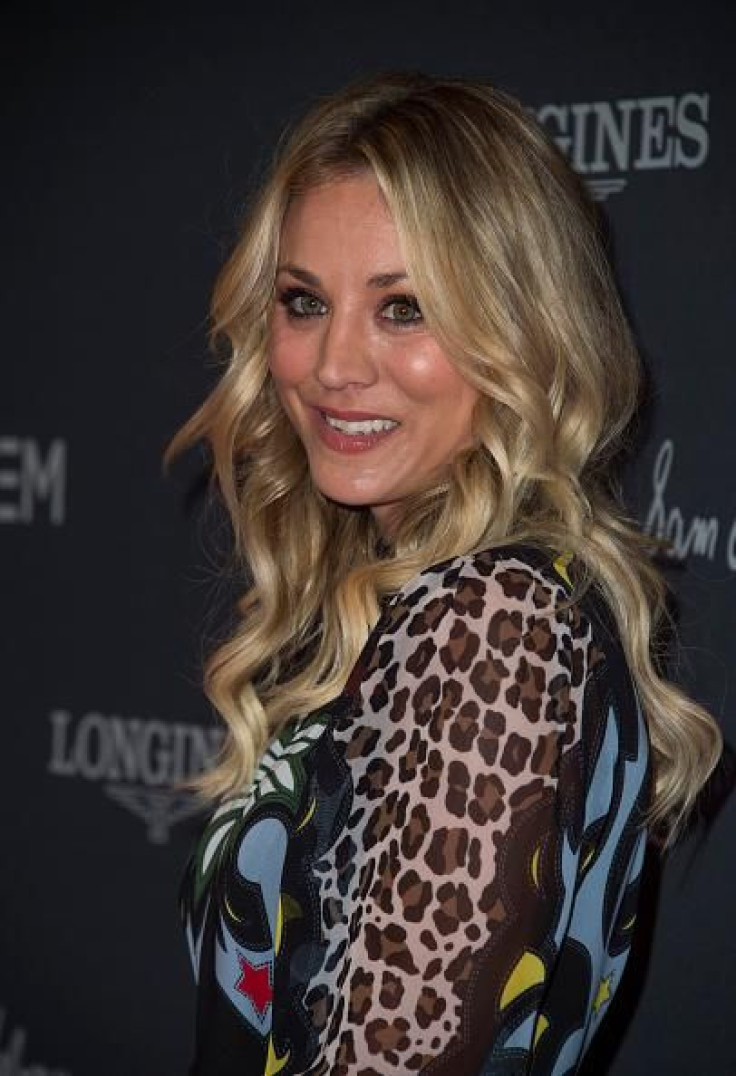 "Big Bang Theory" star Kaley Cuoco has a hard time choosing between the two loves of her life: her boyfriend, Karl Cook, and her dog, Tank.
In an adorable new photo she shared on Instagram, Cuoco, 30, is in between her equestrian boyfriend and her English bulldog, with her hand on Cook's cheek while she blows a kiss at Tank. "I can't choose," she wrote in the caption of the black-and-white snap. Check out the sweet pic below!
Cuoco's followers seemed to be more than happy to help her reach a decision, as most of them jokingly encouraged her to choose her dog. "Always the dog," said one fan, while another follower commented, "Aww English Bulldogs are the best!" Others pointed out that she doesn't need to be torn, with one fan writing in response to her caption, "Luckily you don't need to!"
This isn't the first time the actress, who is an animal activist, has found herself torn between her boyfriend and a four-legged friend. Back in June, she shared a photo of her and Cook smooching her beloved horse, along with the caption: "Not sure who I miss more."
Although she might find herself torn at times, Cuoco is definitely head over heels for Cook. During a guest appearance on "The Talk" in September, the actress gushed over her boyfriend, revealing that she's found her soulmate in him. A huge part of this is because Cook shares her love for animals.
"We met at a horse show, I finally found my horse guy. It was very meant to be," she revealed, via Entertainment Tonight. "He's an amazing rider, amazing equestrian, and a great human. We shared a passion for horses and dogs… It's been lovely."
Cuoco, who was previously married to Ryan Sweeting, added that she's thankful to have found love again. "Even when I went through my big breakup... I might have said some things like 'I'm never gonna love again, I'm never gonna get married again.' The people that know you best, they know my heart ... That's just not me. I'm just glad I got through it. I couldn't be happier," she shared.
Cuoco and Cook made their red carpet debut as a couple at the Longines Masters Los Angeles Gala in September following the finalization of her divorce from Sweeting.
© Copyright IBTimes 2023. All rights reserved.