Big Macs For $36? Russians Sell Coveted McDonald's Menu Items Online For Big Bucks
Russians are cashing in on the closure of all McDonald's (MCD) restaurants in the country due to the war in Ukraine by selling menu items bought from the chain for big bucks online.
Several individuals are looking to profit on McDonald's decision to close more than 800 restaurants in Russia by posting menu items that range from Big Macs to McMuffins to sauce packets on a classified ad site called Avito. The Avito site has multiple food items from McDonald's listed at high dollar amounts, well over the retail price that McDonald's typically sells the menu items for in Russia.
According to Business Insider, one Moscow-based seller was offering a Big Mac for about $36 while another seller posted an entire "McDonald's Breakfast," including McMuffins, potato pancakes and sauces, for about $18.
In Russia, a Big Mac typically sells for about 135 roubles, or about $1, The Economist's Big Mac index indicated.
Other sellers could be seen selling McDonald's "packages" with one listing advertising a paper bag for a staggering $373. Fry holders and paper cups were also listed as well as sauce packets, pens, receipts and other McDonald's nostalgia.
The news that McDonald's was closing its restaurants in Russia caused a rush of customers to visit the chain in the last hours of operation. Long lines formed, as was seen in social media pictures, as Russians lined up to get their last meal at the restaurants.
McDonald's announced it was temporarily closing its restaurants in the country amid the attacks on Ukraine after users on social media criticized the chain for continuing to operate amid the war.
McDonald's CEO Chris Kempczinski said in a memo to employees on March 8 that it was "impossible to predict" when the company would be able to reopen restaurants in Russia, but that it was closely monitoring the situation.
McDonald's said the closures will cost it $50 million a month, CNBC reported. It said it employs 62,000 people in Russia.
As of Monday at 9:38 a.m. ET, shares of McDonald's were trading at $224.68, down $2.19, or 0.97%.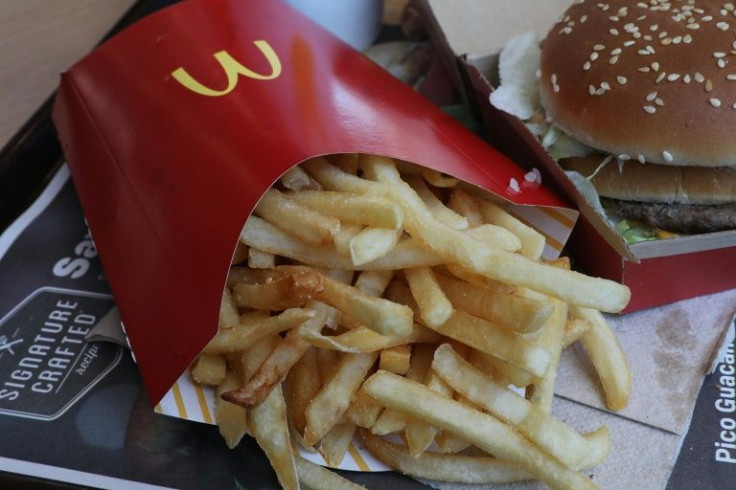 © Copyright IBTimes 2023. All rights reserved.