Big Pharma Makes Headway On 'Fountain Of Youth' Drug, Pouring Money, Resources Into Anti-Aging Research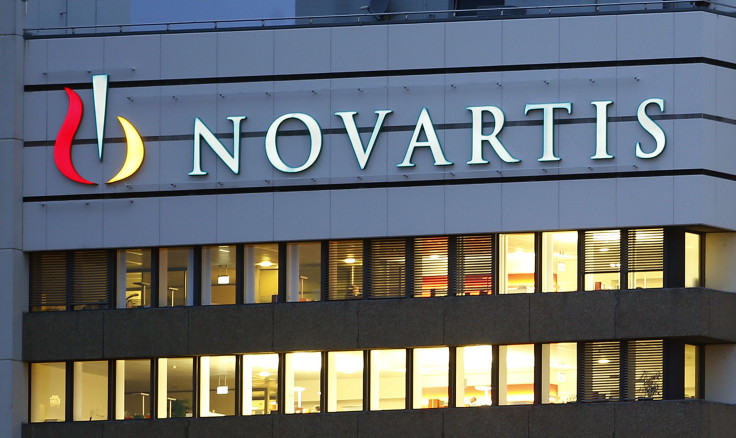 As the New Year approaches, would-be revelers are making resolutions to live happier, healthier and longer lives in 2015. For many, that means adding a jog to the morning routine or wearing extra sunscreen. Meanwhile, a host of companies—from GlaxoSmithKline to Google—are trying to make life extension as simple as taking a pill.
said the economy potential for such products is "enormous."
"A drug that could enhance and prolong health, taken from say the age of 40 for the rest of one's life -- it would be statins to the tenth power," said Steven Austad, Scientific Director at the American Federation for Aging Research, referring to the cholesterol-lowering drugs that bring in tens of billions in sales every year.
Companies are pouring money and resources into anti-aging drug research, with hopes of appealing to a fast-growing population of people over 65. Swiss pharmaceutical giant Novartis published research this week on an experimental drug that could help expand a person's lifespan by boosting the natural immune system.
"Aging is the major risk factor for the killers we're afraid of," Dr. Nir Barzilai, director of the Institute for Aging Research at Albert Einstein College of Medicine in New York City, told CBS News. "If the aging is the major risk, the way to extend people's lives and improve their health is to delay aging," he added, noting that recent findings represent a "watershed" moment for research in the field.
The Novartis drug is a form of rapamycin (RAD0001,) a compound that blocks genetic pathways that cause aging in mammals and has been proven to slow the aging process in animals such as mice. The drug interferes with a natural process in which immunity, or the ability to fight disease, decreases with age.
According to the paper published in Science Translational Medicine, researchers gave the treatment to more than 200 volunteers over 65 years old for a period of weeks. Then, they administered a flu vaccine to determine whether the patients' immune systems were improved. The results show that those who received the rapamycin had a 20 percent stronger immune response. Researchers concluded that the drug "may have beneficial effects on immunosenescence in the elderly."
Of course, any "fountain of youth" drug will take years to get approved and become available for purchase, but the industry is expecting a high demand, especially in countries such as the United States.
Roughly 87 percent of American adults older than 65 have at least one chronic illness, and 68 percent have at least two, according to a November survey from the New York City-based Commonwealth Fund, which supports health care policy research. The United States ranks lowest among 11 countries studied for the report.
"Older Americans are sicker than their counterparts in the other countries, despite the fact that the U.S. population is the youngest," the organization said in a press release.
This fast-growing market has high potential for pharmaceutical companies, and Novartis has some competition in the field.
A 2013 study from scientists at Harvard University and the University of New South Wales in Australia who were affiliated with GlaxoSmithKline (GSK) found that a compound that targets a part of human cells called mitochondria, helped reverse the aging process in mice.
The study's co-author told Guardian Australia that the industry is still many years away from creating a "magic pill," which, he speculated, could cost tens of thousands of dollars per day once it finally hits the market.
"We're finding that aging isn't the irreversible affliction that we thought it was," David Sinclair, another co-author, said in a statement at the time. "Some of us could live to 150, but we won't get there without more research."
Sinclair is also the founder of Sirtris Pharmaceuticals, a company dedicated to anti-aging technology. In 2008, GlaxoSmithKline bought the company for $720 million. It was subsequently shut down two years later, after scientists couldn't replicate Sinclair's earlier findings. He now serves as an adviser to the company.
Research funding is also coming from outside the pharmaceutical and biotech industries. Google-backed Calico Labs recently partnered with AbbVie to invest up to $500 million in a venture focused on human longevity research.
"It will greatly accelerate our efforts to understand the science of aging, advance our clinical work and help bring important therapies to patients everywhere," Calico CEO Art Levinson, also head of Google's Genentech, said in a recent statement.
© Copyright IBTimes 2022. All rights reserved.
FOLLOW MORE IBT NEWS ON THE BELOW CHANNELS