Is Bill Cosby A Victim Of Extortion? Lawyer Counter-Sues Judy Huth After Sexual Battery Lawsuit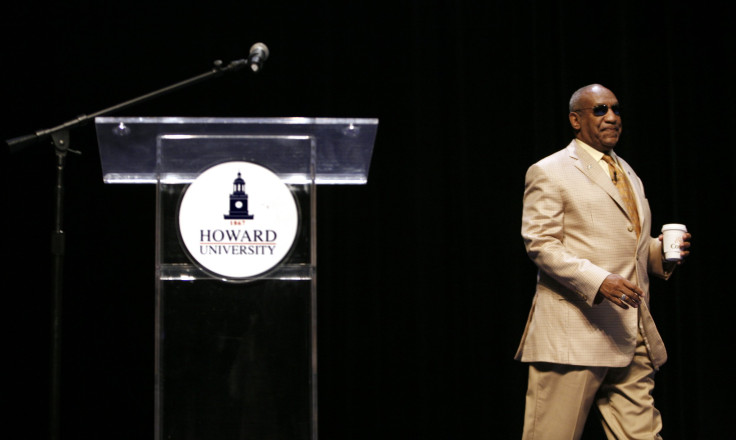 Bill Cosby's attorney has claimed that Judy Huth, a southern California woman who has accused the comedian of molesting her at the Playboy Mansion in Los Angeles in 1974, when she was 15, attempted to extort money from the actor before filing a sexual battery lawsuit, according to media reports. Several women have accused the 77-year-old actor of sexually abusing or raping them decades ago.
Martin Singer claimed in the lawsuit filed Thursday in Los Angeles Superior Court that Huth's lawyer, Marc Strecker, approached Cosby to demand $250,000 to stop the woman from filing the lawsuit. The lawsuit filed by Singer also claimed that Huth had tried to sell her story to a newspaper nearly a decade ago. Cosby's lawyer also alleged that Huth's lawsuit was filed Tuesday after Cosby rejected their demand.
"Plaintiff Judy Huth filed a meritless and unsupported 40-year-old claim against Bill Cosby alleging decades-old sexual abuse immediately after Mr. Cosby rejected plaintiff's outrageous demand for money in order not to make her allegations public," Singer reportedly wrote in the filing. "Recognizing that they committed extortion and could face significant consequences for their conduct, plaintiff's counsel Marc Strecker rushed to the courthouse to file this lawsuit on behalf of his client."
The comedian is now seeking $33,000 in legal fees from Huth, BBC reported. The lawsuit also alleges that Huth failed to provide relevant medical certificates proving the newly discovered psychological effects that she has claimed in the lawsuit.
"Under California law, the only way that an alleged victim of childhood sexual abuse would be able to assert an otherwise time-barred claim is to allege that the psychological injury or illness had been repressed and was only discovered within the last three years," Singer wrote in his filing, according to Variety. "Without providing any specific allegations, or the mandated certification from a mental health professional to support her claim, plaintiff alleges that she discovered her psychological injuries and illness 'within the three years prior to the filing of the complaint.' Conspicuously absent from her complaint, however, is the fact, confirmed by plaintiff's counsel, that plaintiff unsuccessfully tried to sell her story to the tabloids nearly a decade ago."
Meanwhile, the Los Angeles Police Department said that it would investigate any complaint filed against Cosby.
"We don't turn people away because things are out of statute. You come to us, especially with a sexual allegation, we will work with you,'' police chief Charlie Beck told the Los Angeles Times. "We address these things seriously -- and it's not just because it's Mr Cosby.''
© Copyright IBTimes 2023. All rights reserved.