Bill Gates Net Worth: How Big Of A Billionaire Is The Microsoft Founder?
KEY POINTS
The spokeswoman for Gates did not issue a statement regarding his net worth
In 2021, Bill and his wife Melinda separated after 27 years of marriage
Their foundation is mostly focused on poverty eradication and medical research
Microsoft founder Bill Gates reportedly added $271 million to his wealth so far this year, making him the fifth wealthiest person in the world, according to a report.
Gates, who made his fortune by building Microsoft and turning it into diversified holdings, which include investments in zero-carbon energy, has a total of $118.1 billion real-time net worth, up by 0.23% from last year, Forbes reported.
The majority of Gates' fortune came from Cascade Investment, a holding company created from the proceeds of Microsoft's stock sales and dividends and has stakes in dozens of publicly traded companies like the Canadian National Railway, Deery and Ecolab, according to Bloomberg.
The business news outfit also found that Gates had gotten more than $56 billion in stock and dividends from Microsoft and other companies, including a $3.3 billion payout from Microsoft, which he eventually donated to his and his wife's foundation.
In 2021, Bill and his wife Melinda separated after 27 years of marriage, although they still co-chair the charitable Bill and Melinda Gates Foundation.
The foundation is mostly focused on poverty eradication, medical research and education initiatives.
Through the foundation, Gates has reportedly donated more than $59 billion, including a $20 billion gift announced in July 2022. Most of his early donations to charities were from his Microsoft stock, according to Forbes.
Gates had stepped down as director of Microsoft as of March 2020, but he still owns about 1.4% of the software and computing company's shares.
A spokeswoman for Gates, Bridgitt Arnold, did not provide any comment or statement regarding his net worth.
Microsoft has raked in a total of $192 billion in profits in 2022.
Meanwhile, SpaceX and Twitter CEO Elon Musk is still the wealthiest person in the world with a total net worth of $234.9 billion, followed by Bernard Arnault and his family, owner of the LVMH, at $229.6 billion, and Amazon founder Jeff Bezos at $150.6 billion.
Forbes' real-time billionaire rankings, according to its website, "tracks the daily ups and downs of the world's richest people."
It also said in its 2023 report that nearly half of the world's billionaires are poorer than they were a year ago.
"Falling stocks, wounded unicorns and rising interest rates translated into a down year for the world's wealthiest people," the report said.
The United States still has the most billionaires. A total of 735 members of the Forbes list are from the U.S. and worth a collective $4.5 trillion. China comes second with a total of 562 billionaires worth $2 trillion, followed by India, which has 169 billionaires worth $675 billion combined.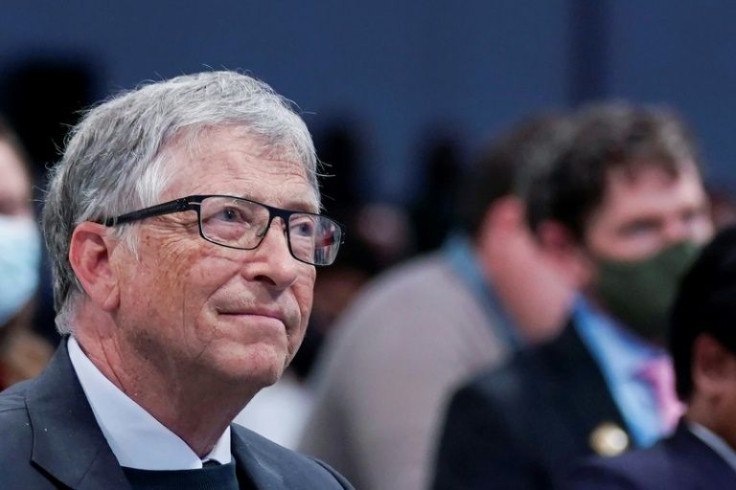 © Copyright IBTimes 2023. All rights reserved.