Bill To Improve NY And NJ Port Authority Vetoed By Cuomo, Christie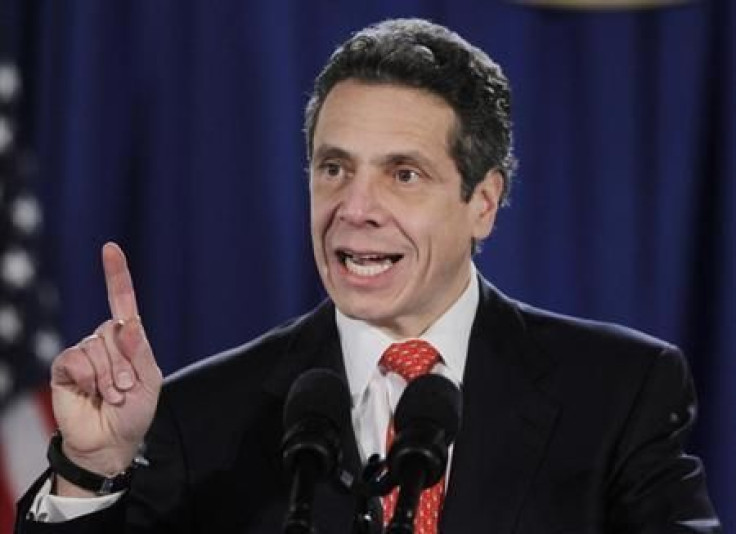 Tired of waiting for the PATH train for 30 minutes during rush hour or having your train line shut down altogether? Looks like you'll be waiting for Port Authority to make improvements for just a little bit longer. New York Gov. Andrew M. Cuomo vetoed a bill that would bring a number of repairs to the Port Authority of New York and New Jersey Saturday. This was despite support from the legislatures of both states.
The legislation was known as the Port Authority of New York and New Jersey Transparency and Accountability Act of 2014. The act needed the approval of Cuomo, a Democrat, and New Jersey Gov. Chris Christie, a Republican. It was passed by all four houses of the New Jersey and New York legislatures this year.
Instead, Cuomo and Christie announced they had accepted recommendations for change from a panel they created that they promise will remedy many of the same problems.
However, bill sponsor James Brennan argues there isn't a valid reason vetoing legislation passed by both state legislatures.
The bill would have provided a draft of new financial, administrative and ethical standards, including opening all Port Authority's meetings to the public and asking the organization's 12 commissioners to admit they had a "fiduciary duty" to the Port Authority.
The Port Authority consists of commissioners and staff members appointed by New Jersey and New York governors. It also has important transportation duties, including several of the area's major bridges and airports. The organization is often the target of suspicious overspending inquiries and accusations of rewarding politically connected officials with lucrative contracts.
The Port Authority of New York and New Jersey employs 65,000 people, including 1,700 police officers and supervisors.
© Copyright IBTimes 2023. All rights reserved.
FOLLOW MORE IBT NEWS ON THE BELOW CHANNELS