Billie Eilish Pauses Atlanta Concert To Get An Inhaler For A Fan
KEY POINTS
Billie Eilish asked the stage crew for an inhaler
She told the audience to relax as the crew is attending to the fan
Eilish shaded Travis Scott and said, "I wait for people to be okay before I keep going."
Billie Eilish stopped momentarily in the middle of her concert this weekend to ask for an inhaler for a fan who appeared to be in distress.
A footage captured by a concertgoer showed the singer taking a pause to check on a fan who attended her show in State Farm Arena in Atlanta, on Saturday.
"She cares about her fans so much. The sweetest," Instagram user @wishyouwerebil wrote on her post showing the 20-year-old "Ocean Eyes" singer walking towards the direction of a fan and asking for an inhaler from the crew.
"You need an inhaler?" Eilish asked the fan before turning to her crew and asked, "Do we have an inhaler? Can we just grab one?"
The video shows the crew rushing to the fan with Eilish saying, "It's ok. We got one."
"Give her some time. Don't crowd," she said before turning to the other side of the stage and telling the crowd to "relax." In the next clip, Eilish could be heard asking the fan, "You need to come out or are you ok? Are you sure?" Eilish blows a kiss to the fan before mouthing "I love you."
Eilish's weekend concert is part of her "Happier Than Ever" world tour which began on Feb. 3 in New Orleans. The "Bad Guy" artist is set to perform next in Charlotte, North Carolina, on Sunday.
Also on last weekend's concert, the popstar reportedly shaded Travis Scott when she said, "I wait for people to be okay before I keep going."
Scott had earlier declared he was oblivious to what was happening during the disastrous Astroworld concert in November where 10 people died due to "compression asphyxia" according to the Harris County Institute of Forensic Sciences. The experts said the casualties were deprived of oxygen owing to the massive crowd who attended the music festival.
A tweet from a concertgoer showed Scott singing while looking down on emergency personnel carrying an apparently lifeless body away.
"Travis Scott literally singing over what appears to be a lifeless body has to be on the spookiest things I've seen in a while," user @ChicagoCritter wrote in their tweet.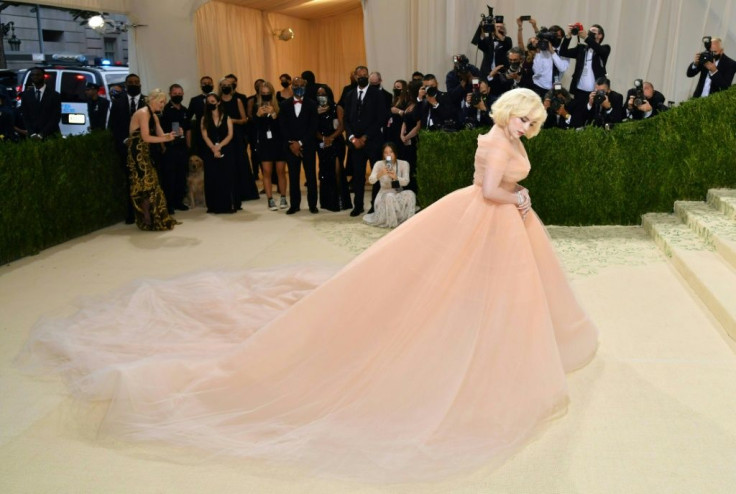 © Copyright IBTimes 2023. All rights reserved.