Bindi Irwin Posts Heartfelt Message To Her Late 'Crocodile Hunter' Father On International Steve Irwin Day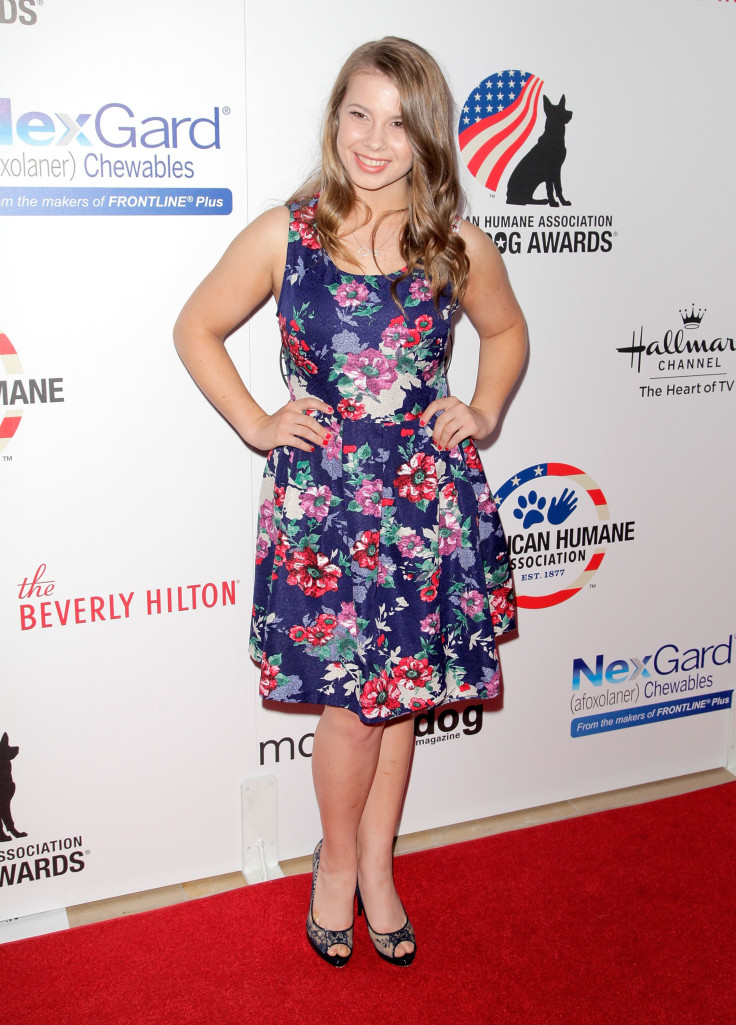 "Dancing with the Stars" fan-favorite Bindi Irwin took a break from her usual routine of killing it on the ABC reality competition to honor her late father on his special day. Nov. 15 marks International Steve Irwin Day, and the 17-year-old performer celebrated the occasion with a heartfelt message to her dearly departed dad.
Bindi is the daughter of the very famous animal wrangler and TV personality Steve Irwin, affectionately nicknamed The Crocodile Hunter. The Australian native was a noted conservationist and animal rights activist. As People notes, in 2006 Steve died at 44 in a diving accident when a sting-ray stinger stabbed him in the chest. Since that time, Nov. 15 has been associated with the family man and animal lover. On the 2015 date, Bindi posted a photo of her late father on Instagram with the caption:
"The greatest Dad on Earth. November 15. Steve Irwin Day. Remembering everything Dad worked so hard to achieve and continuing his legacy. We miss you so much and are extremely proud to be carrying on in your footsteps. Yesterday we celebrated #SteveIrwinDay in Australia. Today, let's celebrate together on the other side of the world, today on November 15. Thank you for joining us in making a difference. Wearing our khakis and remember everything Dad did to change the world."
The tributes to the late lizard lover didn't end there. Bindi Irwin's "Dancing with the Stars" partner, Derek Hough, also paid his respects to the late Crocodile Hunter on his own Instagram with a post showing the father holding a baby croc with a young Bindi on his shoulders dressed as a princess.
"It's officially #SteveIrwinDay in Australia" the 30-year-old dancer wrote in his caption. "He will always be remembered."
Previously, the 17-year-old dancer joked with Us Weekly about her memories with her father and if he is at all responsible for her stellar dancing skills. Unfortunately, she was only eight-years-old when he died, so she had to turn to what her mother, Terri Irwin, remembered about him.
"My mom told me he didn't even dance at their wedding," she said. "Dad was not known for dancing. Dad was known for a lot of things, but dancing was not one of them!"
Fans can catch Bindi on ABC's "Dancing with the Stars" every Monday night at 8 p.m. EST.
© Copyright IBTimes 2023. All rights reserved.