Bitcoin Is An 'Old, Tired, Worthless Coin', John McAfee Says
KEY POINTS
John McAfee said there are newer cryptocurrencies far better than Bitcoin
He said his ruse to lure new users by predicting a $1 million price increase on Bitcoin had worked
McAfee recently launched his own Ghost coin, GhostX Exchange, and the Ghost Cell Phone Data Service
In an about-face, businessman and programmer John McAfee criticized Bitcoin as an "old, tired, worthless coin." He said this in a tweet meant to address his earlier promise of "eating his d--k on national television" if the world's first cryptocurrency is not worth $500,000 by 2020.
Bitcoin is worth $9,180 today and would have to gain more than 5,000% to reach McAfee's prediction.
On July 18, 2017, with Bitcoin bouncing back to $2,136 apiece, McAfee tweeted that he thinks BTC will be above $500,000 by 2020. McAfee said he would "eat his d--k on national television" if 1 BTC is not $500,000 in three years.
However on Friday, July 17, McAfee said that when he said "in three years" he meant Dec. 31, 2020.
In 2019, McAfee doubled down on his prediction and even said it's possible for Bitcoin to hit $1 million by the end of 2020. "Why do you pay attention to weekly fluctuations," he remarked.
This week, however, McAfee backtracked on his $1 million prediction and said he never believed Bitcoin would hit that number.
McAfee had been a staunch supporter of Bitcoin, even during the bearish market of 2018 and 2019. However, the entrepreneur had criticized the world's first cryptocurrency as of late. At the beginning of this year, he said his "bet" was only a ruse to onboard new users, which he thought had worked. He added that Bitcoin is an ancient technology as there are now newer blockchains. He compared Bitcoin to Model T, the first affordable automobile. "Was the Model T the future of the automobile?"
In May, McAfee criticized those who believed his "nonsense" and called them fools. "If Bitcoin ever hit $1 million, its market cap would be greater than the GDP of the entire North American Continent. What idiot could believe such nonsense?"
McAfee recently launched his own privacy-focused Ghost coin, GhostX Exchange, and the Ghost Cell Phone Data Service, which promised 4G data on untraceable network connections. Anyone who wishes to use McAfee's 4G data service does not need to disclose their personal information nor are they required to commit to any contract.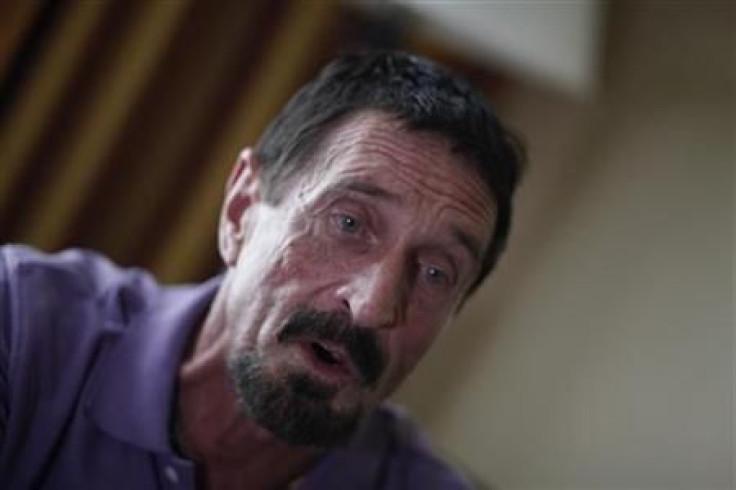 © Copyright IBTimes 2023. All rights reserved.