Bitcoin Scams On The Rise As Cryptocurrency Gains Popularity: Report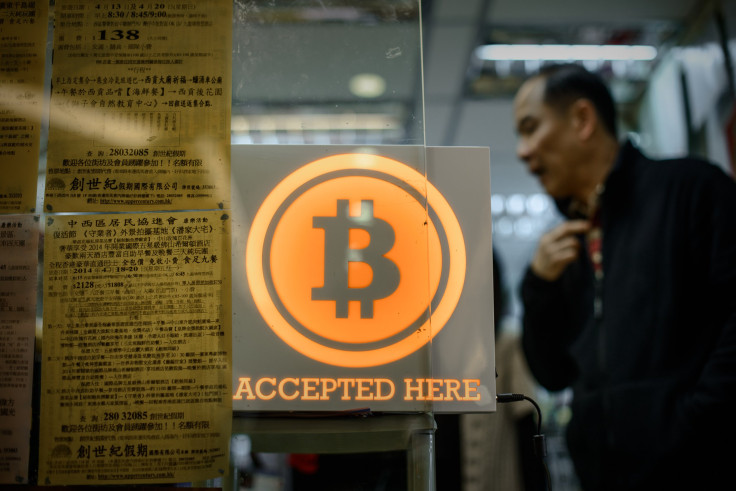 At the beginning of March, the price of Bitcoin rose above that of an ounce of gold, the first time the increasingly popular cryptocurrency achieved such a feat. And as the value of Bitcoin peaks, there has been a concurrent rise in the number of scams related to the digital currency, with the last three weeks showing a large spike, according to a report released Thursday.
Baltimore-based cybersecurity firm ZeroFOX identified 12,360 scams involving websites and social media posts, across four different categories of fraud — malware, phishing, flipping and pyramid schemes. The company explained each of these categories in the report, available on its website.
Read: Fed Employee Suspended For Using Government Server To Mine Bitcoin
In the first method, the promise of free Bitcoin or Bitcoin surveys are used to lure people to malicious websites that attempt to install malware-laden app, which in turn could steal Bitcoin from users' accounts. The second method is much simpler, and tries to fool people into divulging their Bitcoin key. Usually, it will be done by a website that will purport to check if the key exists in its database, but will use the key instead of stealing Bitcoin from the gullible owner's wallet.
The flipping scam works like others of its kind, where a website will promise to exchange Bitcoin for cash, for a small fee, or to double your investment, again for a fee. The scammer will obviously not keep her/his end of the deal. Ditto for pyramid schemes, where the scammer will walk away from the scheme at a time when enough people have been ensnared in the pyramid and a large enough pool of money has built up.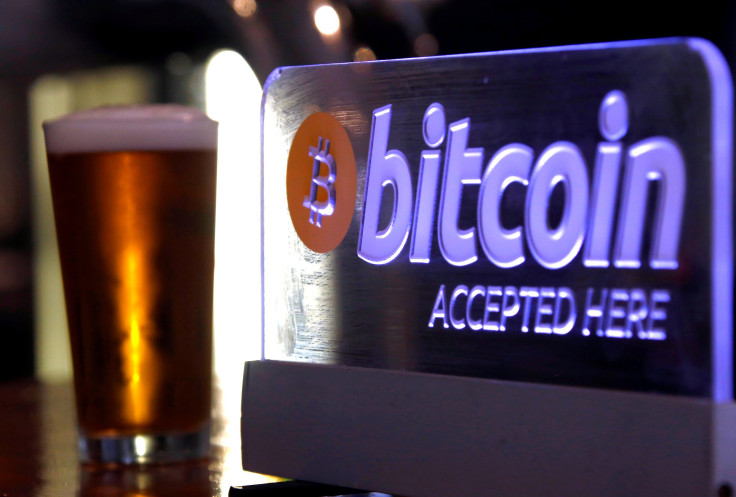 Phil Tully, senior data scientist at ZeroFOX, told International Business Times: "Bitcoin prices reaching new highs make the currency more tempting both for scammers and for their new potential victims. … It coincides with its growing use within populous countries that currently either have unstable currencies like Venezuela, have enacted fast changes in monetary policies like India or have a problem with large amounts of capital outflow like China."
Social media helps spread these scams massively, reaching hundreds of thousands of people. ZeroFOX found scam website addresses were at an all-time high share count of over 126 million on social media.
Social media users and others on the internet make for lucrative targets for Bitcoin scammers precisely due to the nature of the cryptocurrency and the features that make it a powerful currency and the preferred choice for many illegal activities on the internet: decentralization, anonymity and irreversibility. It can't be controlled by a bank or a government, no personal information is required for transacting Bitcoin and transactions, once made, cannot be reversed.
Read: Bitcoin Seen As A Stable Currency In Venezuela Amid Crisis
Speaking about the relevance of social media to the Bitcoin scams, Tully said: "Social media provides instant and broadcastable access to a plugged-in cohort of netizens that are most likely to be aware of Bitcoin's hype, but who also lack the savviness to be able to tell a fake offer from a legit one. Whether programmatically or to the naked eye, many of the scam URLs we've encountered are impossible to diagnose until transactions are actually followed through, meaning that undeterred scammers can continue to target new victims absent a centralized database of user-confirmed knowledge."
ZeroFOX recommends some simple actions to keep your Bitcoin safe: Don't trust anyone promising you Bitcoin or help mining it; if an offer looks too good to be true, don't visit the website it links to; be discerning about social media profiles of Bitcoin traders or platforms; never engage in financial transactions over direct messaging on social media; and if you have already been scammed, report it to FBI's Internet Crime Complaint Centre, even though it won't get your Bitcoin back.
Tully also sounded a note of caution. "Social networks are one of the only vehicles through which scammers can anonymously reach out to domestic and foreign targets, which are especially important since real world events affecting currency continuously expose a fresh new set of potential victims."
FOR FREE to continue reading
✔️ Unlock the full content of International Business Times UK for free
offer available for a limited time only
✔️ Easily manage your Newsletters subscriptions and save your favourite articles
✔️ No payment method required
Already have an account? Log in
© Copyright IBTimes 2023. All rights reserved.