Blac Chyna Denies Threatening Rob Kardashian With A Gun, Strangling Him With iPhone Cord
Blac Chyna has denied Rob Kardashian's accusation that she threatened his life, saying his claim was unfounded. The model told the jury in her testimony Wednesday that she was simply joking around when she pointed a gun at her ex and wrapped an iPhone cord around his neck.
As her civil case against the Kardashians continues, Chyna faced the jury in Los Angeles this week to testify against Rob's abuse allegations that led up to their split and the cancellation of their reality show, "Rob & Chyna." During the trial, Chyna recounted the incident that took place in December 2016, when she and Rob were celebrating the renewal of their show, according to Entertainment Tonight.
Chyna said they were throwing money around and "being silly" when the incident happened. She also claimed that her ex was "absolutely not fearful" when she picked up a gun from his dresser and that she was only being playful when she put a phone cord around his neck.
The model said she knew her ex had a gun on his dresser, but it was not loaded. She also disclosed that the gun incident took place while Rob was on a video call with some friends over dinner. According to Chyna, she entered the frame, pointed the gun at her ex, and joked that it was what she'd do if he ever left her.
To support her claim, she pointed to a video of her and Rob smooching and Rob playfully throwing money at her during their celebration. In the video, her ex's shirt was visibly torn, after Chyna allegedly tore it in a flirty manner. She said it was clear she had no plan of harming her ex that night as they were both having fun.
Chyna noted, however, that she and Rob had an argument the following day due to his ongoing jealousy. "He accused me of talking to other people and cheating," she said, as per the outlet. "I always had to reassure him, 'Yes, this is your baby,'" she added, noting that she even offered to take a DNA test to prove that the baby she was carrying at the time was his.
Kim Kardashian, Khloe Kardashian, Kylie Jenner and Kris Jenner were all present during Wednesday's court trial. They previously refuted Chyna's claims that they used their influence to cancel "Rob & Chyna," arguing that they only wanted to protect Rob from an abusive relationship.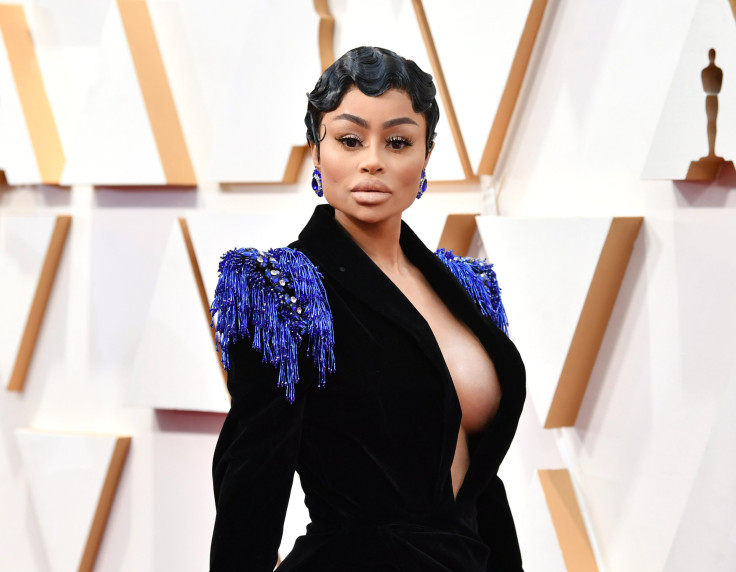 © Copyright IBTimes 2022. All rights reserved.
FOLLOW MORE IBT NEWS ON THE BELOW CHANNELS