'Black Adam': Here's Why Pierce Brosnan's 'Dr. Fate' Wears A Wedding Ring In The Movle
Pierce Brosnan's character, Dr. Fate, in the upcoming "Black Adam" movie conspicuously wears a wedding ring that is actually owned by the actor himself.
Brosnan, 69, explained that he purposely wore the ring in the film to honor his wife of 21 years.
"I wore my own wedding ring, which I never do," Brosnan told USA Today. "And I wore my own timepiece, a beautiful Montblanc timepiece that my wife Keely gave me that is inscribed with, 'Time flies on love's wings.' Those are personal talismans I brought to the character."
The actor said his personal accessories fit his character Dr. Fate/Dr. Kent Nelson, the powerful sorcerer who is also the founding member of the Justice Society of America in DC Comics. In the comics, Dr. Fate fights evil together with his wife Inza Cramer-Nelson although the latter does not appear in "Black Adam."
"It just seemed fitting and based on my research, it worked," Brosnan said, the outlet reported Wednesday.
The "Mamma Mia" actor said his wife acknowledged his sweet gesture as the entire family previewed "Black Adam" in their Malibu home last week.
"We saw the movie last weekend with our sons and friends, and it was celebrated wholeheartedly. There were thumbs up all around," he said.
The upcoming film is Brosnan's debut in the DC Extended Universe. In the movie, a young Kent Nelson accompanies his archeologist father on a Mesopotamian expedition. In the expedition, Nelson accidentally awakens the deity Nabu, resulting in his father's death. Nabu takes pity on Nelson and resorts to training him to become Dr. Fate for the next few decades. Nabu gives Dr. Fate a magical helmet, an amulet and the cloak of destiny to fight supernatural forces. Nelson later forms the Justice Society of America when he returns to the U.S.
In his interview with USA Today, Brosnan described his character's special relationship with a fellow Justice Society member, Hawkman (played by Aldis Hodge). "Hawkman and Dr. Fate have traveled through eons of time, they have a special bond and friendship and brotherly love. Hawkman is the leader and I am somewhat the guide to his leadership."
"Black Adam" will be released in theaters on Oct. 21.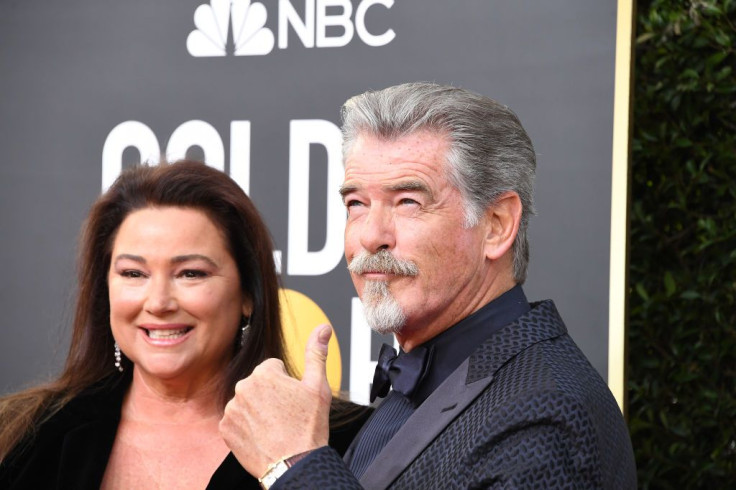 © Copyright IBTimes 2023. All rights reserved.