Black Graduates From Top Colleges Face Discrimination In Job Search, Salaries, Study Finds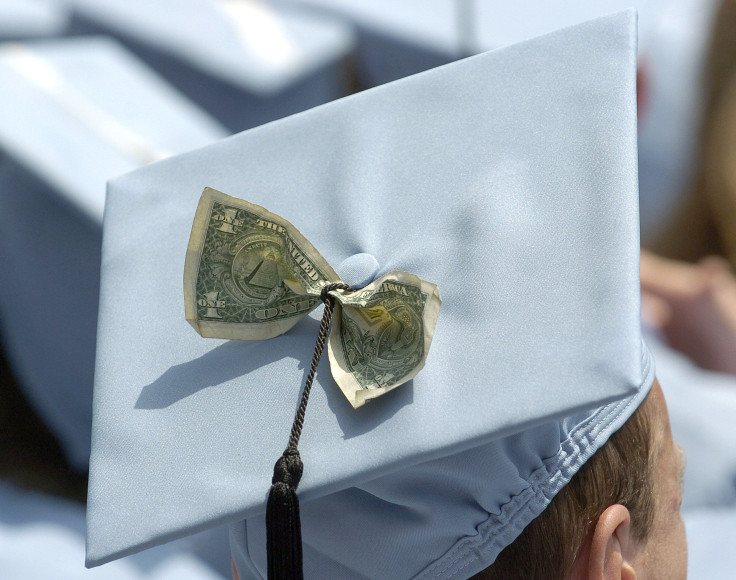 Even a Harvard degree doesn't level the playing field for African-American graduates in the job market, a study by a University of Michigan researcher found. The study by S. Michael Gaddis analyzed how racial discrimination plays out in job searches even when candidates who are black hold degrees from elite schools such as Stanford, Duke, and, yes, Harvard. He found disparities in both the number of responses black and white job candidates received from employers and in the level of starting salaries offered.
"The opportunities that arise upon graduation from an elite university are not equal between whites and blacks," Gaddis found. "Although there is clearly a premium to a degree from an elite university over a less selective university for both white and black candidates, black candidates still lag behind white candidates in employer responses."
To conduct the research, Gaddis invented profiles for job candidates that differed according to factors including race, gender, social class and college selectivity. Based on data from birth records, he gave the candidates "racialized names" -- such as Jalen and Nia for African-American candidates and Caleb and Aubry for white candidates. Then Gaddis applied for 1,008 jobs to see how likely the candidates were to receive requests for a job interview.
White candidates with elite degrees fared the best, with an employer response rate of 17.5 percent, compared to a 12.9 percent response rate for African-Americans with degrees from the same schools.
That means a white graduate from a top school only has to send out six resumes to get a bite on job, "while an equally qualified black candidate must submit eight resumes to receive a response," Gaddis wrote.
Additionally, employer response to black job candidates from the elite schools was only slightly higher than the 11.4 percent rate -- the equivalent of sending nine resumes -- for white candidates from less-selective universities. African-American graduates from the less-selective schools had the lowest employer response rate in the study, at 7 percent, or the equivalent of submitting 15 resumes for jobs.
On the salary front, Gaddis found that "black candidates receive responses for jobs that have a listed salary $3,071 lower than white candidates."
Gaddis said the study sheds light on persistent economic inequality between whites and blacks, and is further evidence that "even an elite education, does not erase racial inequality during the preliminary stages of the employment process."
© Copyright IBTimes 2023. All rights reserved.
FOLLOW MORE IBT NEWS ON THE BELOW CHANNELS